West Ham United manager David Moyes met with members of the assembled media on Friday afternoon to discuss all things Claret and Blue ahead of Saturday afternoon's FA Cup fourth round tie.
 
From a challenging upcoming fixture list, to the role he envisages for attacking midfielder Manuel Lanzini, and a West Ham United welcome for Slaven Bilic and West Bromwich Albion, read on for all the boss said ahead of the game at London Stadium…
 
Our fixtures looks tough – but we're more than ready
We don't have loads of changes to make [this weekend], which is the first thing to say, but we do have the toughest of runs coming up. We're more than ready for the challenge. 
It's part of football and, sometimes in the big games, you raise your standards and your performances. That's what I'll be looking for. The next game is always the most important, and that's West Brom.
I think we've not had lots of fixtures like other clubs. We're not in Europe and we're not in the Champions League, although I wish we were, so I don't see why we feel we're too hard pushed. 
We're pushed because of numbers, because of injuries. I would hate to think we couldn't play games Wednesday and Saturday though. That's part of football and you need to do it.
I'd really like a good run in the Cup. With the way that numbers are at the moment, it just begins to make you question whether you can afford any more injuries, but ideally for the supporters is to get through in the Cup and do as well as you can.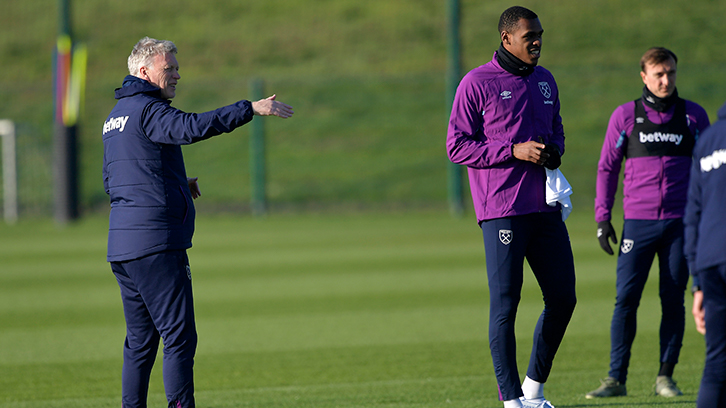 We showed commitment against Leicester
I've watched the game and we didn't play as well as we would have liked, but up until the 80th minute we were right in the game. It was 2-1 and our second half performance was very good. 
We were a bit unlucky to go in 2-0 down but we showed our commitment in the second half. The players showed their determination and they all gave everything I could ask of them. 
I think we've had some momentum, we're playing with quite a lot of confidence and we're showing that in the games. We're disappointed that we were 2-1 down with 10 minutes to go and we gave away two late goals. I think it turned an okay performance into a really bad one.
We lacked a bit of quality at times but, overall, I think the players are doing everything they can.
 
Lanzini can be a difference-maker for us
I think you have to take injuries into consideration [with his form]. We have a really close affection to Manu because of his performances and how well he played for us when we were here last time. 
We saw the standards he set and the levels he can get to. We're demanding of him in terms of getting back to those levels. We're not accepting when he's below it. We're pushing him hard. We need him because he is one of our key creative players and he is the player who can make the difference here, and he's got that ability to do so. 
Yes, he's had a bad injury, and it's possibly had an effect. But we're not looking at it that way. We've got a really good player there and we're looking to get him back to top form.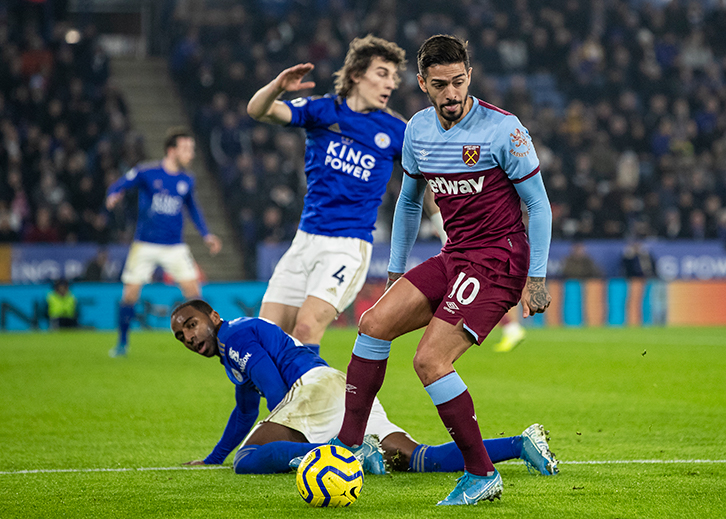 West Brom are like a Premier League club in many ways
I think West Brom were always going to be one of the stronger teams. They probably have one of the biggest budgets in the Championship, or certainly close to it.
They've got a squad of players who've been around having not long come out of the Premier League. They were quite close last year to getting themselves back up, so I think that West Brom are probably seen as a Premier League club in many people's eyes. 
I think Slaven [Bilic]'s doing a really good job this year, and if he gets them promoted that'll be excellent, but he's also got promotion in his mind, so maybe he's got that thought more than the Cup. Who knows - we'll wait and see.
 
Slaven Bilic will receive a warm welcome from our fantastic supporters
I think Slaven will get a great reception, and he should do. I've always had a good relationship with Slaven. I know I took over from him, but I did give him a call after I took the job and I spoke with him. 
He's doing a really good job at West Brom and he's proved to be a very good manager over his career. I look forward to seeing him - I hope it's not too good [for him]! I will welcome him and see him after the game.
 
Since I've been here, the support has been great. We bring 60,000 people to the stadium and we've also made it really affordable for young people to come to football.