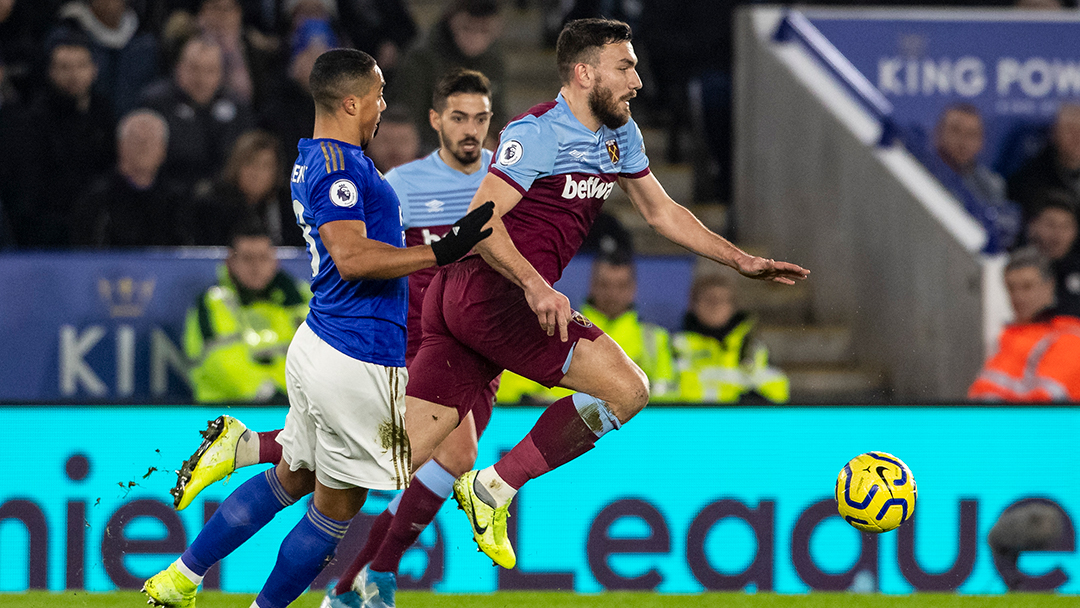 West Ham United midfielder Robert Snodgrass has called on his side to start ensuring that positive performances translate into consistent results.
With plenty of points still to play for this season, the Scot remains firm in his belief that a good run of results could pull the Club significantly up the Premier League table.
 
We need to get a run going quickly. We have got some tough games coming up, so we need to dust ourselves down for this

Robert Snodgrass

With the top-flight continuing to prove tight this season – just eight points separate the team in ninth from the team in 19th – Snodgrass stressed that the team has seen an uplift in performances in recent weeks, and now needs to see the same in their score-lines.
Speaking after West Ham fell to defeat at Leicester on Wednesday evening, he noted: "We beat Bournemouth 4-0 and got a good win in the FA Cup. At Sheffield United, the goal was disallowed and we could have come away with a point there. Against Everton I thought we were better side and could have won it.
"We need to get a run going quickly. We have got some tough games coming up, so we need to dust ourselves down for this. We need to watch the game back, see where we got it right, where we [need to] put it right. 
"There are still a lot of points to play for but [Leicester] was not a good enough performance as a team, we know that, and we need to watch it again and come back stronger."
 

The Scot started yesterday's game at King Power Stadium and picked up a knock within the early minutes of the game. 
Snodgrass played for the remainder of the half before leaving the field at half-time as manager David Moyes made a tactical switch to 4-4-2 at the interval.
While disappointed from a personal perspective to depart the action, Snodgrass was typically determined in his outlook following the game.
"I took a whack in the first five minutes on the knee I had a long-term injury with," he explained. "I just need to get it scanned to see what is what.
"It is disappointing on a personal level - I've been feeling good and feeling fit and played a lot of games - but these things happen in football. You just need to dust yourself down and get on with it."
West Ham United return to action in an FA Cup fourth round tie at home to West Bromwich Albion this Saturday afternoon. Kick-off at London Stadium is at 3pm.