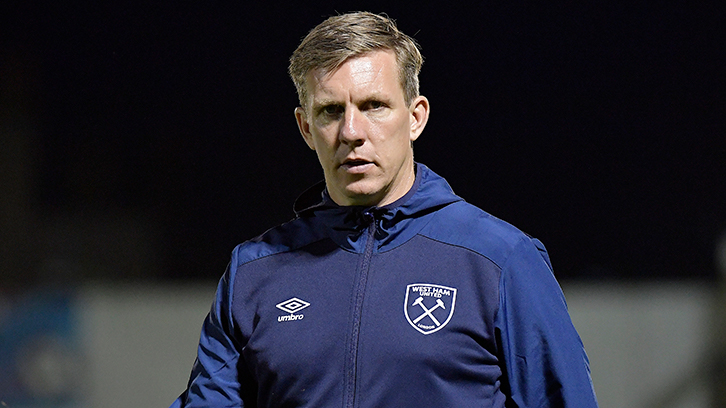 Academy Manager Ricky Martin looks back on the way his players and staff have adapted to a fluid, mutually-respectful way of working...
"That's what's really nice about working in youth development – you can see that rapid change, that rapid growth, for yourself."
When West Ham United Academy Manager Ricky Martin identifies a problem, a pragmatic solution is usually swift to follow.
"One of my frustrations when I first came in was the size of our youth squads," Martin explained.  
"The number of players made it difficult for them to move up and down, but that's been slowly dealt with, and more opportunities have been there as a result."
Under Martin, fluidity has been key to Chadwell Heath's evolution.
"In our roles, we need to be expressive, to push players on," he added. "Ultimately, when you get into the first team, age is not a limit – it's whether you're good enough. 
"There's been lots of players who have stepped up one, two, or maybe three age groups, and that same desire's running all the way through the Academy right now.
"We need to make sure we're progressing players at the right time. While they often go up, they may also come down, but that's not them being dropped, it's just enabling them to reassess, and be reassessed, in the right environment for them."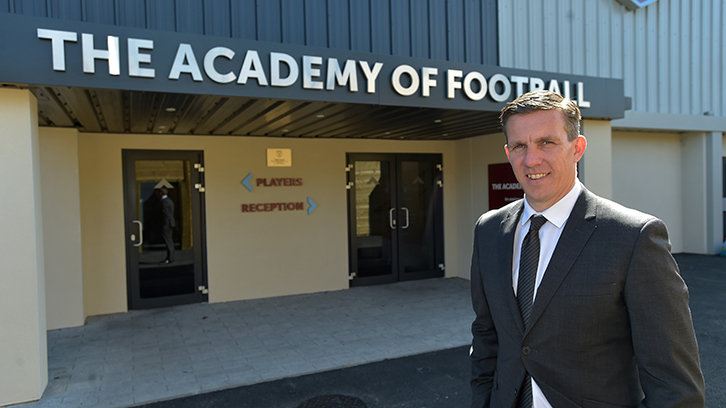 Martin joined the Club as Academy Operations and Player Development Manager last January, four months prior to becoming Academy Manager.
A former Hammers schoolboy himself, his CV included more than 15 years' service at Norwich City's academy, whose graduates during a productive tenure included Todd Cantwell, Max Aarons, Jamal Lewis and Ben Godfrey.
 
It's given me an opportunity to develop what was already an established Academy, helping it to continue to grow, change – to build

Ricky Martin

At the top of Martin's initial in-tray: facilitating last summer's multi-million-pound transformation of the Academy of Football.
"It's certainly been an interesting first half-season!" he laughed. "I think I was very fortunate to have that early period in which to review and reflect. 
"Ultimately the number one challenge was moving into a new facility and making that work from pre-season, but once I got the opportunity to become Academy Manager in May, I also knew straight away some of the other key things I needed to address.
"It's been challenging but rewarding, because it's given me an opportunity to develop what was already an established Academy, helping it to continue to grow, change – to build."
It's easy to notice how passionately Martin speaks with, and of, mutual respect.
"At the start of the season, everyone at the Academy came up with what they wanted to be known for, what they wanted to stand for," Martin explained.
"In that way, if they wanted communication, honesty, whatever values they talk about, it's coming from them – not from the top, down – which creates a collaborative dynamic between all the players and various groups of staff."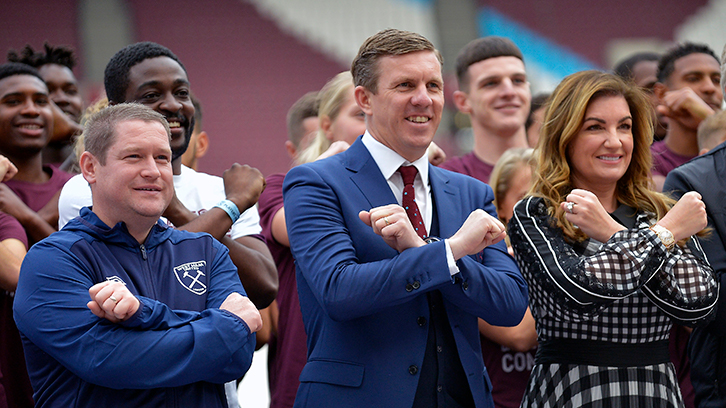 It is such a dynamic which has made Chadwell such an inspiring environment this season; channelling its elite footballing heritage, but affording everyone the freedom to set their own standards and trial their own innovations.
As well as the appointments of U23s Lead Coach, Dmitri Halajko, and U18s Lead Coach, Kevin Keen, Martin has also utilised former Hammers stars, including Zavon Hines, Carlton Cole, Paul Konchesky and Steve Potts, to define an ever-evolving football philosophy.
"The way our sides are playing at the moment is testament to all our coaches," Martin noted. "Some of them have come in with new ideas and energy, but they've all brought their ideas to life on the pitch, and everyone has a real affinity to what we've been trying to develop over the last six months."
When asked earlier this season how he'd define personal success, Martin spoke of integration with the first team, and that objective has not only seen U23s players regularly participate in senior matchday squads this season, but also Halajko assisting new manager David Moyes during his first few games in charge.
"The reaction from the current management from Day One has been outstanding," Martin smiled. "Testament to that was Dmitri working alongside the first-team staff.
"We're all one Club, and we all have the same objectives: for young people to develop and achieve their goals, and for West Ham United to succeed."
From fluidity as an ideal, to fluidity in action: "You see players moving from U16s to U17s to U18s to U23s – it's constant."