Manager David Moyes spoke with members of the gathered media on Tuesday to discuss all things West Ham United ahead of the midweek Premier League clash away to Leicester City.
 
From experienced duo Robert Snodgrass and Pablo Zabaleta, to how his team is progressing on and off the pitch, read on for all the boss said ahead of the match at King Power Stadium…
 
Our players have been brilliant since I've come back
 
I've really enjoyed my period coming back. It's been busy. I came in just before new year and the games we've got means it's still busy.
 
The biggest thing I'd say is the players have been brilliant. They've given me 100 per cent in all the games. I think you saw it in the Everton game. The commitment's been really, really good, every one of them, and I can only praise them for it because they've knuckled down.
 
I was pleased, after the first game, with the amount of goals we scored. It was a record for a league game at [London] Stadium. After that, we've got a few clean sheets. Prior to me coming in, I think the team had lost several goals in several games. I need to make sure we're not conceding. We've done that a bit.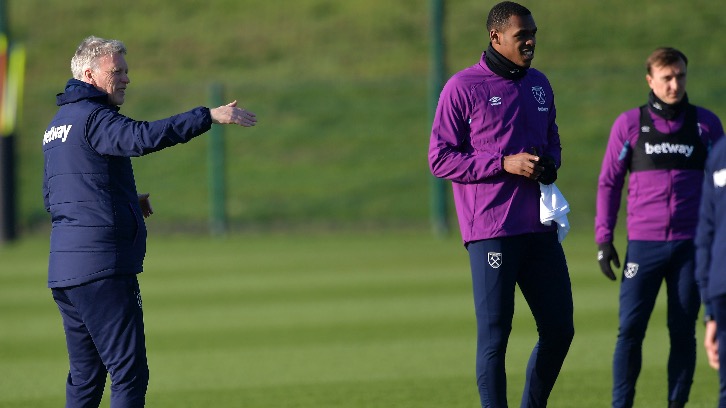 I'm just pleased overall that the players have been 100 per cent in everything they've done. Every single one of them has worked their socks off. If you're a supporter of any football club, I don't think you can ask for an awful lot more. I just feel that the players' attitude has been so good. I've seen some of the differences in their stats and their work-rate and their commitment. All of those things have improved.
 
Snodgrass and Zabaleta have been a pleasure to work with
 
Robert Snodgrass has been really important for us since I came back. I missed him in my first year because he was out on loan and I didn't get to work with him, but I've found him really good to work with.
 
He's got great delivery and he's a street-wise footballer. There'll be games when we can't play him all the time, but his output has been very good since I've been here.
 
I think the biggest thing for me is what Pablo Zabaleta gives to the others. He gives confidence and stability. For young players, you'll be looking at Zaba and thinking 'how did he play so many games? How is he still competitive and still fit?'
 
It's a lot to do with your ability but also how you live and everything that goes with being a footballer nowadays. Zabaleta has done that and he's got a few medals to show for it as well.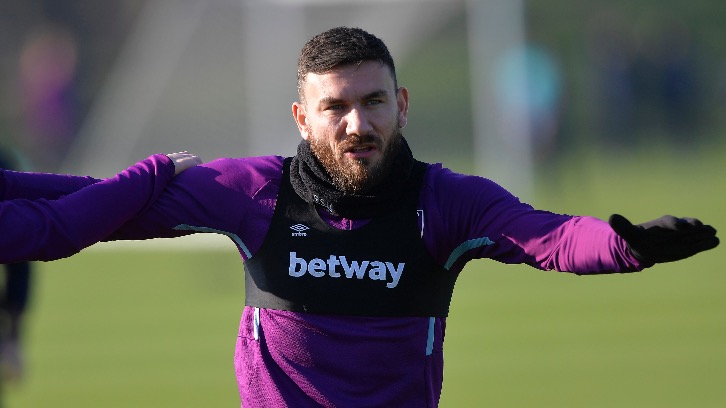 You can't help but be impressed with Leicester City
 
I think everybody's been impressed with Leicester. Brendan Rodgers has taken over and done exceptionally well, but I've also got to probably look at the Leicester players as well and praise them and say a lot of them have improved their performances. As players, they need credit for that.
 
I think everybody's well aware of how good Leicester are, so we'll go there. We're improving, we think we're showing good signs, so we hope we can do that again.

 
We've seen improvements on and off the pitch
 
We've tried hard to go in the right direction. We're trying to quickly get some wins, and that doesn't just mean on the pitch. I think we've defended better in recent weeks, and we started very well. We scored four goals and then we scored two goals, and then in the last two games we had a nil and a one. I want to keep scoring the goals, but we have to keep not giving teams the opportunities to score. There have been improvements though.
 
I think styles can change and we want to be able at times to play four at the back and we want to be able to play three at the back, but different games will need different things. It's much more common now to change. We've worked a little bit on both systems so we can do that.

 
I want to see more players chipping in with goals
 
We'd like to get more goals from all areas. We'd like to get more crosses in the box to score, we'd like other player to come up with more goals. Mark Noble came up a couple of weeks ago with a couple of goals from midfield. Declan definitely has the quality to get goals because of his ability to strike the ball. Then you have the likes of Lanzini, Fornals, Arthur Masuaku, and I hope they can all chip in with a couple of goals.