David Moyes felt his West Ham United team did enough to win Saturday's 1-1 Premier League draw with Everton.
The Hammers dominated the first half at London Stadium, but saw a succession of chances go begging before taking the lead through Issa Diop's 40th-minute header. However, the advantage lasted just a few minutes before Dominic Calvert-Lewin headed in from a corner to send the sides in level at half-time.
A more even second period saw opportunities at a premium and the Irons were forced to settle for a point when their all-round performance perhaps merited all three.
Speaking to West Ham TV, Moyes was honest in his assessment of a game that could have turned out differently, but pleased with the positivity shown by his injury-hit squad and the tens of thousands of home supporters who got right behind the men in Claret and Blue.
On whether West Ham should have won the game...
"We had a couple of big chances. We didn't take them and it meant that what sort of other opportunities we were going to get. I always thought the game was going to be tight, because we were missing a couple of big players, they were missing a couple of players who were important to them, so I knew it would be close, the game, and any opportunities you got you had to take. We didn't really take ours, but I think the good thing was we kept a good discipline, we didn't really give away too many opportunities for them to score, and you've got to remember Everton I think are third or fourth form team in the Premier League over the last six games so a point, would've liked three, but a point was better than none."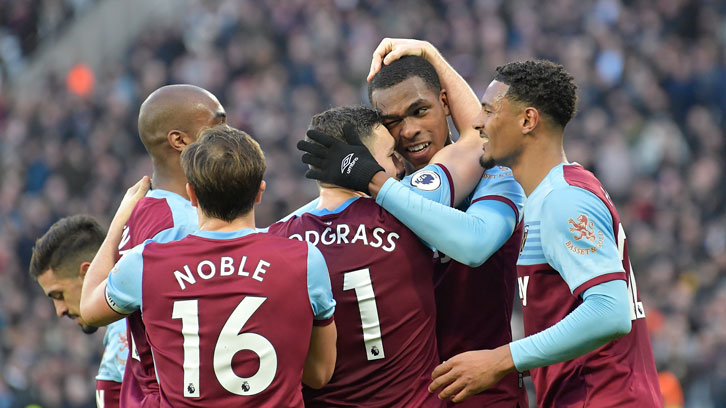 On his players' commitment and work rate...
"They did give their all. I looked at them coming off and I thought they looked tired. I thought they did put a big shift in. it's a big area, the stadium, to cover, so we'll get them back up ready for the next game. All credit to them, they're all working really hard. They're all trying to do everything they can for the Club and for the team. We might lack a wee bit of quality at different times but you couldn't fault their effort."
On the collective will and backing for the team inside London Stadium...
"It was great. The only thing is we wanted to give them more in the second half. You saw with five minutes to go we got three or four tackles in and everybody was up because I think they realised we were doing our best. We're a bit short on the bench at the moment, we've just not got loads of changes we can make just now, but I'd rather have people here who we know and who we know are going to be reliable, rather than trying people who we don't exactly know what we're going to get from them."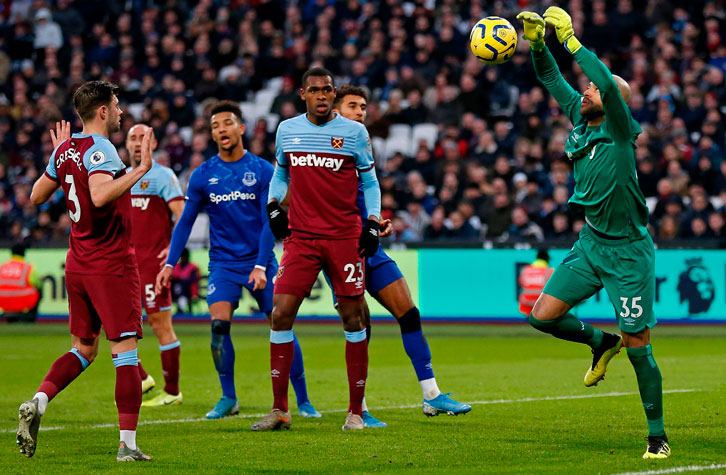 On the importance of defensive solidity after conceding just two goals in his opening three Premier League matches since his return...
"It is and you think at Sheffield United we felt we should've got a draw out of that. Today I thought they did very well in as much as we didn't give them too many opportunities. We're disappointed conceding from the corner but we'll have a look at it and see what we can do better. I just think that if we defend well it'll give us a chance. I'm hoping that our forward players and attacking players will be good enough to score, take their chances. I thought we delivered three or four really good balls in the box today which could've led to goals. Jordan Pickford I think probably had three good saves for them, where in the main Darren [Randolph] didn't have too much to do, which we were pleased without."
On potential movement in the transfer market...
"I'd like to be in a position where we could bring in players who we think can be here for the long-term, or if it is, we can get people who can give us a quick fix and help us out in the position we're in, that would be ideal as well. To get both of them isn't that easy, but I think if the right players come along we'll certainly try and do it, and we want to give the West Ham supporters something fresh and new, but the big thing is to make sure we have a team every week giving us a level of performance. Everybody knows the sort of non-negotiables now, they know what's required, they know what we want, and we just need to sort of get them brushed down, freshened up and ready for the midweek again."