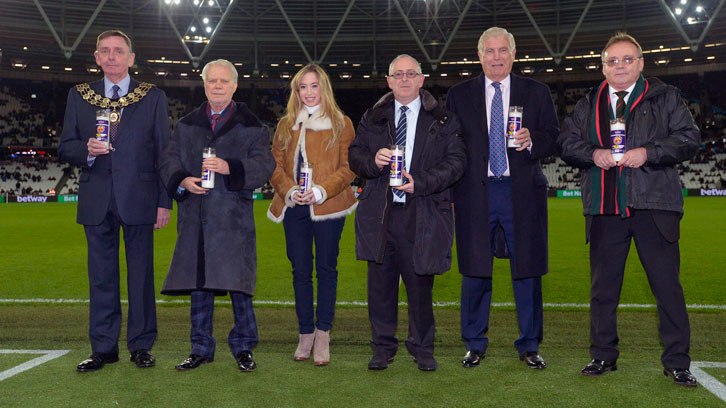 West Ham United is proud to adopt the International Holocaust Remembrance Alliance (IHRA) definition of antisemitism.
In advance of Holocaust Memorial Day on January 27, the Club has announced today its formal adoption of the working definition of antisemitism:
"Antisemitism is a certain perception of Jews, which may be expressed as hatred toward Jews. Rhetorical and physical manifestations of antisemitism are directed toward Jewish or non-Jewish individuals and/or their property, toward Jewish community institutions and religious facilities."
West Ham United become the second Premier League club, after Chelsea, to adopt the IHRA definition. The Club will also be marking Holocaust Memorial Day prior to our fixture against Liverpool at London Stadium on Wednesday 29 January.
West Ham United is unequivocal in its stance and has always taken a zero tolerance policy to any form of discrimination. Equality and diversity is at the heart of the Football Club and we are committed to continue ensuring that everyone who enters London Stadium is free to enjoy watching their team play football in an inclusive environment.