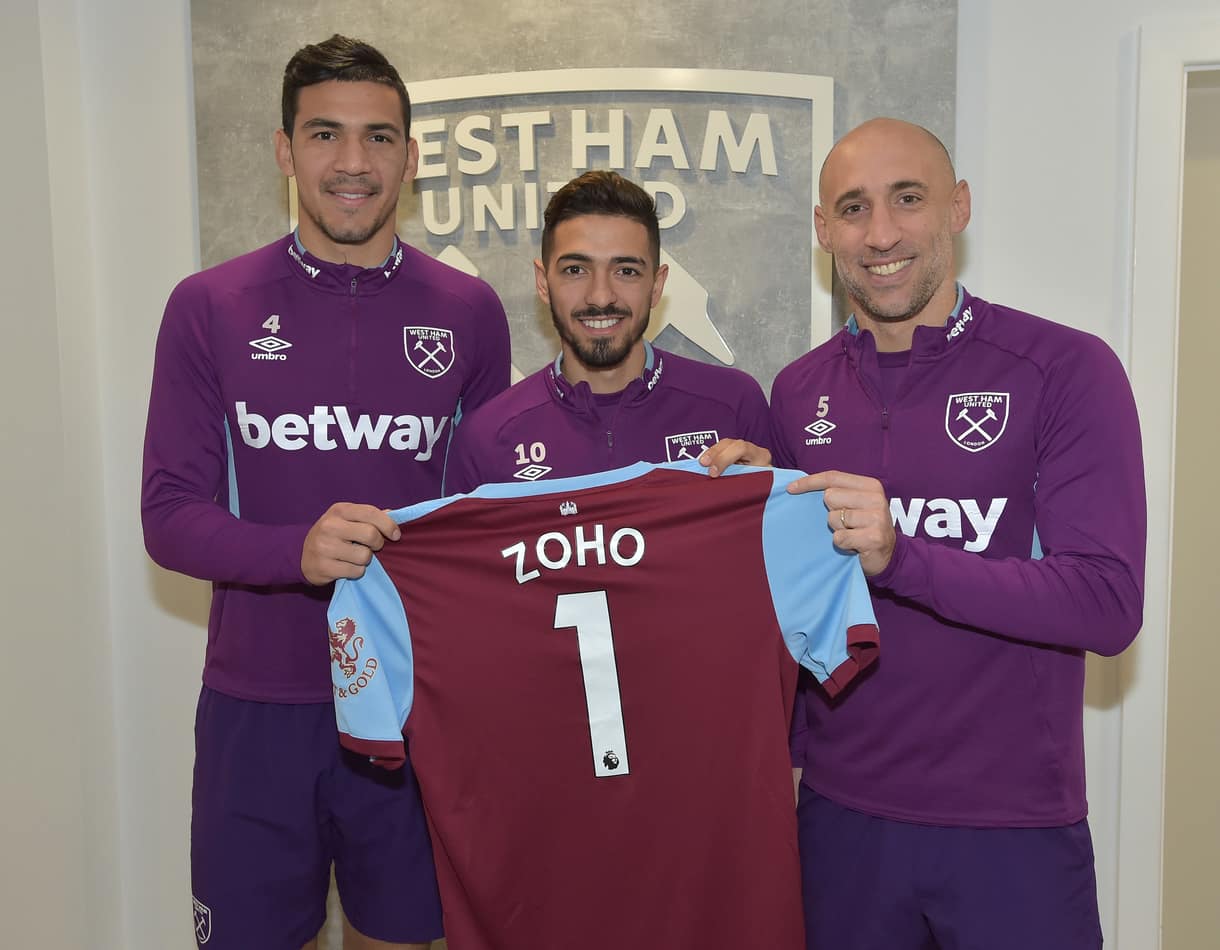 West Ham United is delighted to announce Zoho as its latest Official Global Partner, providing Software and Business Enterprise solutions.
Zoho is an industry leading software company that has built an enterprise grade suite of 45+ SaaS applications to help customers run their entire businesses. Incorporating, HR, Finance, Sales, Marketing and many more business functions, Zoho simplifies the business process for each of its clients.
West Ham United joins 50 million global users in adopting a suite of applications to benefit the day-to-day business operations of the football club.
Over the course of the Partnership, Zoho will be giving West Ham United fans the opportunity to win premium hospitality experiences, signed merchandise and much more.
West Ham United's Chief Commercial Officer Karim Virani said: "We're delighted to be working with a Company like Zoho who are at the very top of their industry. The services they offer will benefit not just West Ham United, but hopefully several other organisations throughout our fanbase. 
As a globally recognised business, Zoho aligns with our long-term strategy of partnering with the very best operators in their field. We look forward to a very successful partnership over the coming months".
Zoho Corporation's European Managing Director, Sridhar Iyengar said: "We are excited about our partnership with West Ham United. It is our ambition to provide a technology platform for business success for each and everyone of our customers. This partnership is an opportunity for us to bring West Ham's millions of fans closer to their beloved football club with our technology."