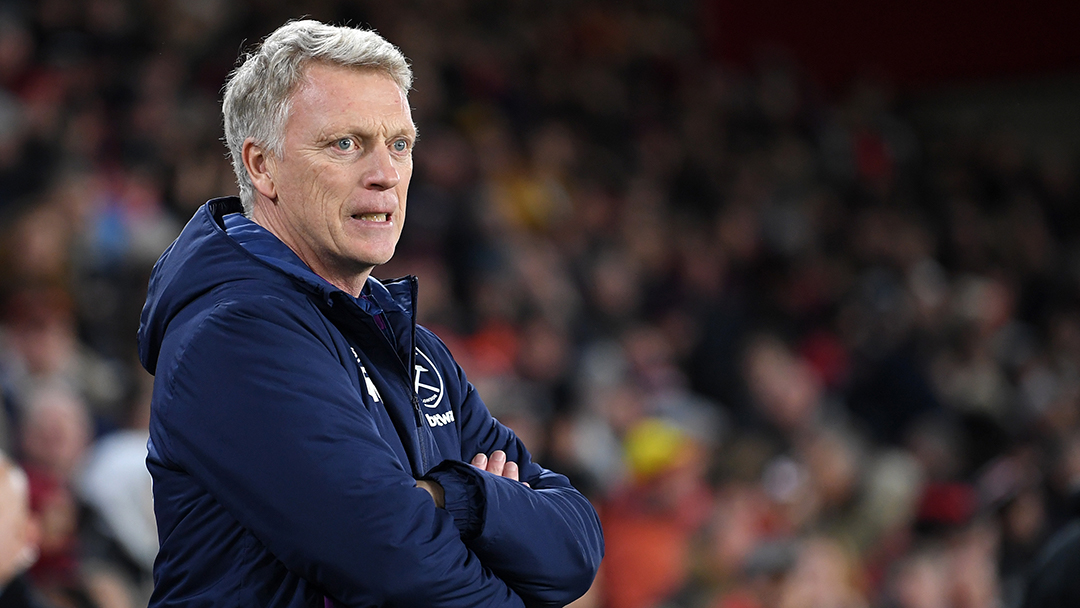 While West Ham United manager David Moyes naturally aims for instant success, he does so with one eye on a potentially prosperous future.
Speaking as the Hammers prepare to host his former club Everton on Saturday, Moyes admitted he sees parallels between the challenge of progressing his current squad and the Toffees team he joined in March 2002.
While the Scot made a strong initial impact, it was in the following seasons he would lead them to a string of top-flight successes during nine years on Merseyside.
"I remember in my opening four years with Everton, we had one good year, one bad year, one good year, one bad year, and it probably took me that time before it levelled out, and then we had a good year and were able to stay on it," Moyes recalled.
"At any club there's a turnaround of players, and it's quite often that when you buy some younger players, it can take them six months to a year to be ready to play, so all this gets factored into the building of a team."
 

In his fourth season, Everton won Champions League qualification and, from two seasons later onwards, enjoyed seven consecutive top-half finishes under Moyes' stewardship, four of those inside the top six.
In a league as competitive as the Premier League, such a feat cannot be understated, particularly in the context of this season's table; only six points currently separates the sides in tenth from those in 17th.
 
It's a journey you have to go on, and you have to have a level of patience in that journey

David Moyes

While there is plenty of scope for the Irons to climb the rankings as a result – they also possess a game in hand on their rivals – Moyes is keen to do so whilst building a platform for more consistent future success.
"It's very difficult to jump from our league position to suddenly go sixth," the West Ham United manager admitted. "It's a journey you have to go on, and you have to have a level of patience in that journey. 
"To get roughly up [consistently] round sixth, seventh, where you're competing for European spots, that needs to be where we look to get to, and I don't think you can do that right away. I hope we can, but I think it takes a little bit of time to get there.
"I do think progress has been made here, obviously with the new stadium and the level of players that West Ham have been buying, but I still believe that there's a journey you go on in the Premier League. 
"Of course you can go up like Sheffield United, and you can see how well they're doing. But in most cases it is a process of building up and getting your team up there consistently."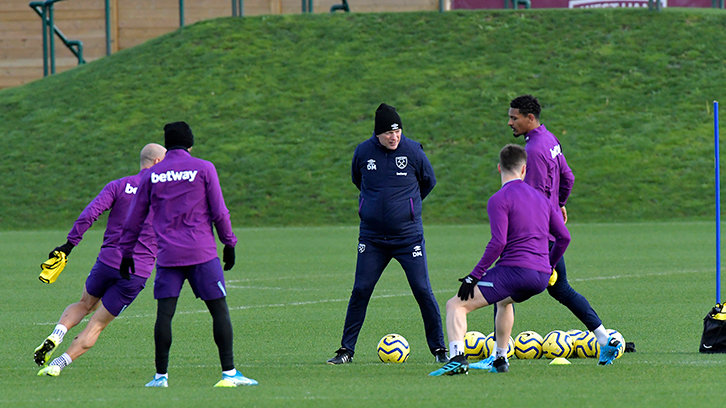 This range of considerations lies at the core of West Ham's current recruitment strategy, according to manager Moyes.
He expanded: "I would like to find a way of bringing in a level of player which we can rely on consistently.
"While we're in a league position at the moment where we've got to be very careful, bringing in too many young players might not be ideal, but my long-term picture would be to sign players for the future, for the longevity here.
"I see my job as working with the players I've got here, first and foremost, and to add to it as I go along players with value and youth.
"I want us to get to a situation where we're not firefighting. I want us to get into a position where we can challenge for the best young talent."
One player who could be the lynchpin in such a future Hammers side is 21-year-old Declan Rice, the tenacious midfielder whom the manager highlighted as an example of the characteristics he's seeking.
"I think Dec's got a great career ahead of him," Moyes said. "I think he's improved since I was here [last time]. He's shown real talent and in many ways is doing an awful lot of things for the team here, which is really good. 
"It's up to us to show that we can add to that. I want to add more Declan Rices to the Club, that's the truth."