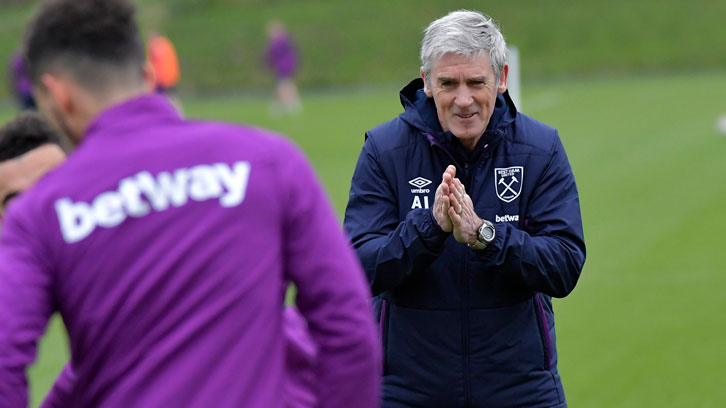 Assistant manager Alan Irvine on returning to West Ham United, working with David Moyes and Saturday's clash with his former club Everton...
Just like manager David Moyes, his assistant Alan Irvine is relishing the challenge after returning to West Ham United.
The Scot, who worked as Moyes' No2 at Everton and during his first spell in charge of the Hammers in 2017/18, is back at Rush Green, where his wide-ranging role includes planning training sessions and tactics, analysing and mentoring players, scouting the opposition and liaising with the Academy of Football.
And just like his fellow Glaswegian, the experienced coach is determined to help West Ham build for a positive future.
Welcome back! How does it feel to return to West Ham United as assistant manager to David Moyes?
"It's great. It's familiar ground but, funnily enough, there have been a lot of changes in the squad and I think we've only got about nine players here from the senior squad who were here with us previously, but you get to know the other lads as quickly as possible. I really enjoyed my time down here before and I'm happy to be back."
The manager has talked about having 'unfinished business' here. Do you feel the same way?
"Of course. I have to say, when you've been in football as long as we have, it's difficult when you're out of it and it's great to be back in it, albeit you know you're coming into an extremely tough situation, as we did the last time. It's going to be a real challenge for the rest of this season but it's a challenge we are obviously relishing and one we will hopefully overcome."
You have worked as David's assistant manager and Academy Director at Everton, and as his assistant again here at West Ham, so how does your relationship work?
"The role of any assistant manager is really to pick up the pieces that the manager doesn't have time to do or doesn't want to do – it varies from relationship to relationship, but also from job to job, as it depends what the needs are. As I say, a lot of the job for the assistant is to look for areas maybe the manager doesn't have the opportunity to deal with. We've worked together for a considerable time and we've kept in touch during the times we weren't working together, so we know each other well and I'm in a situation where I can tell him exactly what I think and I also appreciate, having been a manager, that once a manager makes a final decision, then that's the one you with, whether or not that's necessarily the decision you would have made."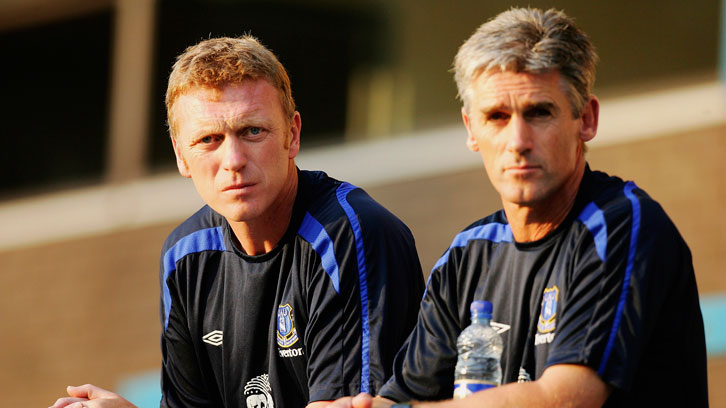 What is the role of an assistant manager in 2020? Before it was to be the good cop to the manager's bad cop, but presumably now it's much more complex?
"You want the training ground to be a happy place and have a good relationship with players but, of course, there will be times when you have to tell them things they don't like. That said, sometimes the job of the assistant is to go around and pick people up who are maybe feeling a little bit down. I am heavily involved in everything, going way back to when we first started working together at Everton. I do a lot of the analysis on the opposition, which I thoroughly enjoy doing and David is happy for me to do. We work out the training together, we set things up together and there are times when the players when the players need to hear his voice more than mine and I'm comfortable with that. You can't have a great, big ego and think 'I am the person they want to hear all the time'. I'm there to assist the manager in any way that he needs the assistance."
We had played two, won two and not conceded a goal, and were unfortunate to lose 1-0 at Sheffield United last time out. What quick-fixes have you implemented in the short time since your return? We have seen two different tactical approaches, for one…
"Obviously, the time has been limited, without any question, but what you can do is pick the best team, the best system and the best tactics for each particular game. Sometimes you will get that right and sometimes you won't, and that applies to any manager or any coach. You consider all the options you have open to you and try to select the best ones for that particular time. What you can do as well is make the players feel important and as if they all have an opportunity, and one of the things David has insisted on since he came in is that we need everyone working extremely hard on the pitch in matches and in training. We want training to be high-tempo and done properly."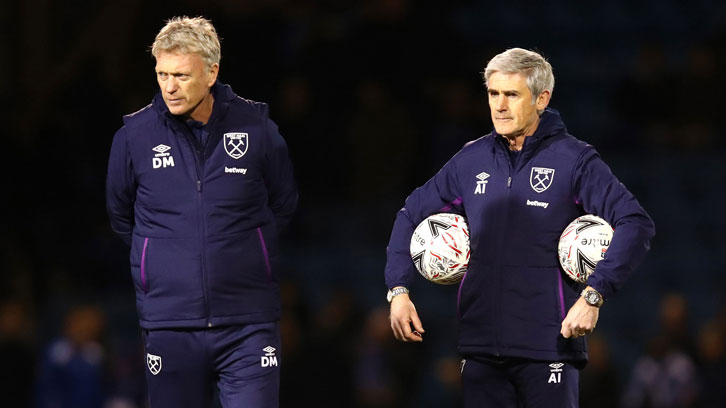 Presumably, if you take things game-by-game, your targets take care of themselves?
"Of course. You obviously try to plan ahead as much as you can, but you don't know what the circumstances will be when you go into the following game. Every game will throw up perhaps injuries or give you a chance to get somebody else back, or throw up injuries for the opposition, so it's very difficult to plan too far in advance. You have to be flexible as far as that's concerned. But clearly, everybody knows where we are in the league at this moment and everybody knows what our first challenge is and that is to get to a position where we are not worried about relegation as quickly as possible. We believe we can certainly get to that position, but how quickly I am not quite sure. We obviously have a run of extremely difficult games coming, but you can look at any month in the Premier League and say you have extremely difficult games coming!"
We face Everton at home on Saturday – a club you know very well from your time there as a player, coach and Academy Director. There is no room for sentimentality in football these days, but it's always nice to face your old club!
"Absolutely! Look, I think there is no secret that Everton is a club that means a great deal to me. I spent eleven-and-a-half years there as a player, as an assistant manager and as an Academy Director, and I've always been looked after extremely well. My family are keen on the club as well and normally I want Everton to win all their games, but I certainly don't want them to win on Saturday! I'll be absolutely delighted if we can get three points because that's important for us and there is absolutely no sentimentality in my mind! They can go back to winning every game after we play them, but we will be doing everything we can to try and beat them."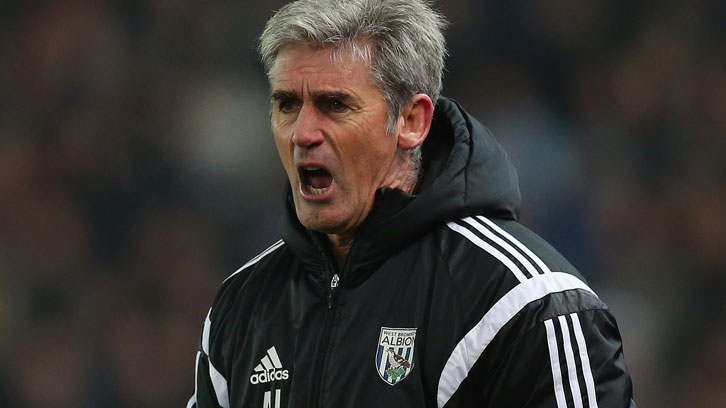 And then we host another one of your old clubs, West Bromwich Albion, who you managed in 2014, in the FA Cup fourth round!
"Yes, it's amazing how these things get thrown up! They have Nick Davies there, who was our fitness coach here last time, and some of the players are there from when I was manager. That's nice as well as I have lots of contacts still at West Brom and I enjoyed my time there but, like Everton, while I am keen to see them get promoted, I am more keen to win the game against them in the FA Cup!"
Home form will be vital to us, so how important is it that we create a positive atmosphere at London Stadium, as you did by the end of the 2017/18 season?
"We need that kind of relationship with the fans. We need people to be coming to the stadium looking forward to the game and getting ready to support the lads. The players need to give the fans something to be happy with and, when that's not happening, the players need the fans to help them through it. Nothing changes from one club to the other. It needs to be an effort by everybody, as that can be very powerful."