David Moyes spoke to members of the assembled media about a wide range of topics this afternoon as he looked ahead to Friday evening's Premier League match at Sheffield United.
From the injection of confidence that recent results have provided, to transfer speculation, and from the 'new manager effect' to Chris Wilder and the Blades, read on for the manager's thoughts…
 
We've started to gain confidence
First and foremost, Friday's is an incredibly difficult game, but I think we've just started to gain a little bit of confidence from our results. I hope we can show that in our performance. 
I think we did a really professional job at Gillingham in the Cup to get through, and I thought we played well against Bournemouth. Scoring four goals and not conceding any for us was really important.
We'll be put to another test against Sheffield United. The manager and Sheffield United have done remarkably well [so far this season] and it'll be tough.
 
Darren Randolph, Gedson Fernandes and transfer speculation
Darren's a goalkeeper we've identified that we'd like to bring in, and at the moment he's just carrying a bit of an injury that he's had for several weeks. We have to make sure that's completely healed, so that's where a bit of delay's come in at this moment in time. I'm very hopeful it will happen.
I think West Ham have been linked with just about every player in the country and I'm here a week and a half, so it's interesting, but I think that's the norm for here. Quite often we are linked with a lot of players. We won't be bringing in a bundle of players in, but obviously we'd like to add to the squad if we can. 
Gedson Fernandes is one name we're talking about. He's a young player with potential, probably more for the future. From that point of view, I'd like to bring young players in for the future, players we can look to build to get a strong, young team, but I also have to be wary that I need players who are ready for now and can feature in the first team as well.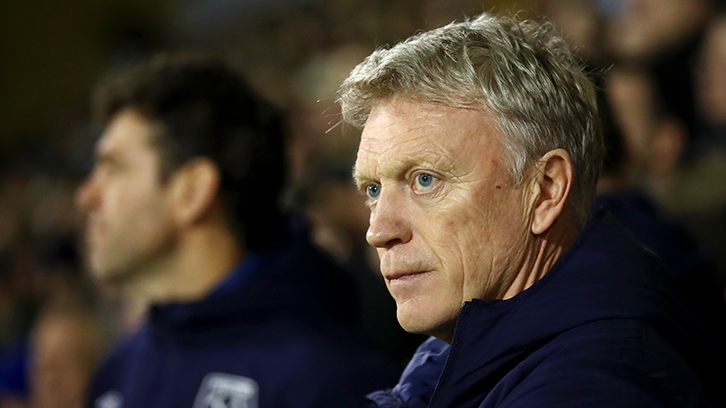 A winning start is always helpful
When you come in a new manager it does take time; I don't know if I'd call it a 'new manager effect.' 
It takes a new manager time to implement what he wants to do and find out enough about the players. When you come in mid-season, it's not easy to actually get a handle on things very quickly, but to get some wins under your belt as a new manager is really helpful.
Ultimately, you probably wouldn't have got the job in the first place if there weren't some difficulties or some problems, so obviously we have to try and make sure that when they do come up, we're able to cope and do something different. 
 
Sheffield United's success should not have surprised us
I have to say I didn't see their success coming immediately in the Premier League, but I've got to say I shouldn't have been surprised because the manager's done a brilliant job.
They've come in with momentum. They all know what's expected of them. You have to give them great credit, the players themselves; they've all come up, a lot of them from the lower leagues, and shown that they can play in the Premier League. I think that comes from having a really good team and having a really good manager - they all know what's expected of them.
I know Chris [Wilder, Sheffield United manager] quite well. I've certainly admired what he's done. I quite enjoy seeing managers who have to earn their stripes and prove themselves in the lower leagues, and then move up and do it again and again, so I think it's not a fluke, and that's why we shouldn't be surprised with how well Sheffield United have done.