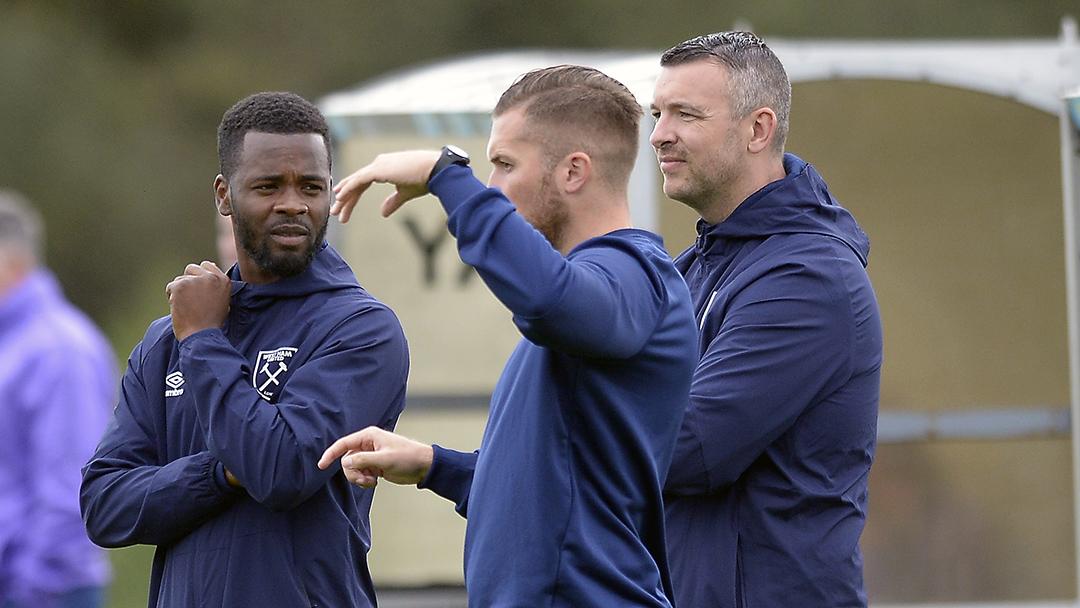 From the likes of World Cup heroes Bobby Moore, Martin Peters and Geoff Hurst to more recent graduates like Declan Rice and Grady Diangana, no shortage of work has gone towards harnessing top talents at the Academy of Football.
Now, driven by the vision of Academy Manager Ricky Martin, the operations at Chadwell Heath are all-encompassing as staff work to provide a platform for the next generation of Claret and Blue heroes.
Helping to pull these strands together is Jeremy Sauer, Assistant Academy Manager to Martin, who joined the Club in early September.
 
I love building an environment. I'm motivated by seeing players improve and fulfil their potential

Jeremy Sauer, Assistant Academy Manager

Arriving at West Ham with eleven years' experience as Academy Manager at Category Three club AFC Wimbledon on his CV – as well as three years' part-time at Cat. Two club Crystal Palace – Sauer's know-how and knowledge of the game shine through as he explains his role in empowering footballers of the future.
"My first few months at the Club have been really good, I've enjoyed it," he smiled. "I really like this building; it's got a lot of history and character and identity, but it's not overbearing, and I think we've got the balance right in that respect.
"There's been lots of change going on at the Academy over the last few months and there probably will be in the next few months as well, so it's been an interesting time just trying to make sure we take it at the right pace to have the maximum impact on our players.
"We want to get people working towards a conducive learning environment and culture here. If you do get it right, it's very powerful because there are so many resources supporting a player nowadays.
"I love building an environment. I'm motivated by seeing players improve and fulfil their potential. I started off as a players' coach, and I still am, but now my role day-to-day is more around the staff and how we can implement a really good working culture to help improve them and, subsequently, help improve our talent."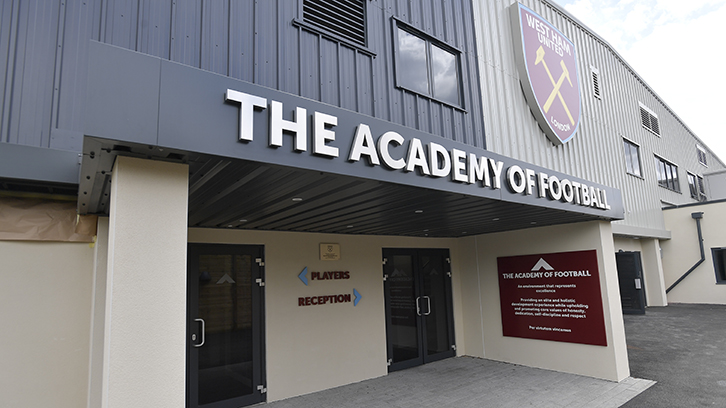 It's clear, when asked to describe his role at the centre of the Academy, that Sauer's responsibilities are broad, challenging – and hugely impactful. 
At a coaching level, Sauer has overseen the development programmes of the Hammers between age ranges U9s to U16s – the "schoolboy phase" – helping the coaches at each level to develop some of the youngest talent at Chadwell Heath.
While working with some of the Academy's youngest pupils, Sauer insists it's important to stay focused on long-term goals as well as the immediate future.
"We have roughly 150 players within the U9-U16 age groups and also about another 20-30 at the pre-Academy, which is made up of U7s and U8s," Sauer explained.
"My role is to make sure we have the best possible programme in place for those players and to manage staff within that remit, make sure we're reporting on players' development and progress effectively.
"I work to support Kalam Mooniaruck (Head of Academy Coaching) as much as possible as we look at the coaching philosophy of our younger ages, ensuring that our methodology matches up with to how we want to play football.
"Part of my role is to look a lot further than this weekend's fixtures. For example, where do we want to be in a year's time? Where do we want to be in three years' time, and how we can we try to get there?"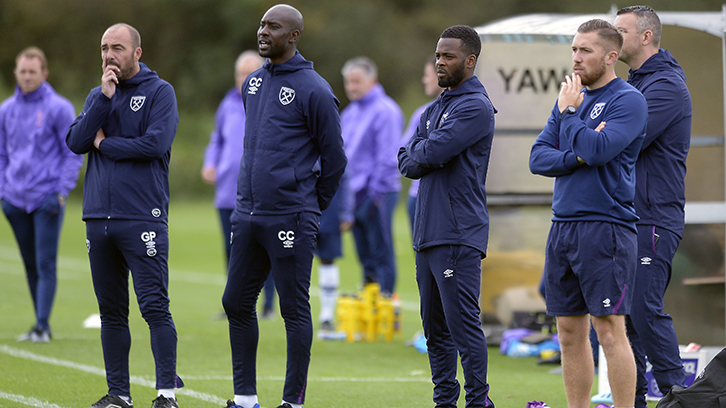 Working at the forefront of the development of West Ham's youngsters are a number of former Hammers players, including Zavon Hines (U14s), Paul Konchesky (U15s), Carlton Cole (U16s), Kevin Keen (U18s) and Steve Potts (U23s), who all help to imbue young talent with the Club's traditional philosophies. 
Having not played professionally himself, Sauer praised the impact that the initiative of enlisting the former Hammers – inspired by Mooniaruck – has had at the Academy. 
"It's about putting people in the right places to suit their strength so we can provide the best programme possible," he said.
"We feel people like Zavon, Paul, Carlton, Kevin and Steve can convey anecdotes that other coaches can't because they've played professionally. Being able to impart that little golden nugget every now and then can make or break a player, but you have to make sure people are in the right places to have that maximum effect. 
"Giving the young players role models, people who have been there and done it, to work with every day is hugely exciting, but we have to make sure that we manage it in the right way."
Sauer also believes that utilising the wealth of staff that are based at Chadwell Heath is key to continuing the Academy of Football's trend of producing talented players for the first team.
"Ultimately, it's also about using all the multi-disciplined staff that we have in this environment to enhance the development of each player as they come through the door.
"It's about getting every staff member to point in the right direction, and getting everyone working towards the same goal of making our young players better – on and off the pitch."