West Ham Tv
David Moyes: There is lots of room for improvement
David Moyes is demanding more from his West Ham United players following Sunday's 2-0 Emirates FA Cup third-round win at EFL League One side Gillingham.
The Hammers weathered a first half storm from Steve Evans' side, who repeatedly rained balls into Lukasz Fabianski's penalty area, before securing their progress through second-half goals from substitutes Pablo Zabaleta and Pablo Fornals.
Speaking to West Ham TV, the manager was happy to see the Irons' FA Cup run continue, but he believes his players can produce far more as he continues to work with them following his return to the Club just a week ago.
On securing a victory over a direct and determined Gillingham…
"We got a deserved win in the end, but it was a really, really tough game. I think everyone that was here could see the pitch was really difficult to play on, to get it down and it to be easy to get some composure. That's what we lacked badly in the first half, a bit of composure, but I thought we got a bit more in the second half."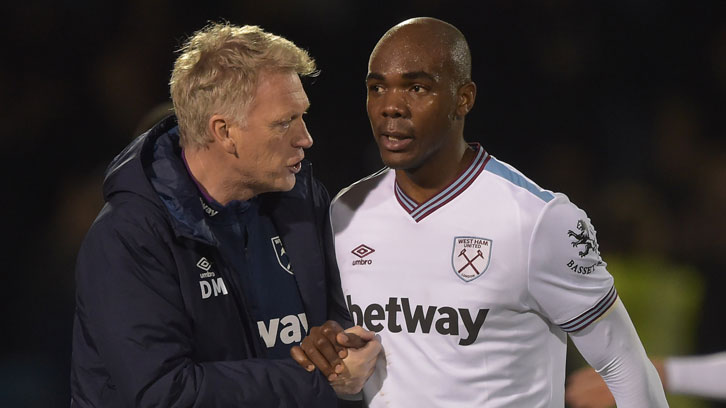 On the resilience and determination shown by his side against difficult opponents…
"We had to deal with throw-in after throw-in and corner after corner at times, but a lot of that was our own doing as we didn't keep the ball well enough or play out with it well enough from the back. So, there is lots of room for improvement, but the good thing was the resilience and character of the players.
"I know from my time here how difficult these types of games have been just recently, so you have to give the players a bit of credit for sticking at it. Two clean sheets in a row gives us something to build on and six goals as well is good."
On how the wing-backs played a big part in West Ham's win…
"To be fair, I didn't think the wing-backs got forward well enough in the first half and I wanted to play three at the back because I wanted to see that we've got the flexibility if we think we have to go that way, we can do so, and I also thought it was a chance to see how we could perform.
"Some of it was good, some of it not so good, but at least I've got an idea and I'm just beginning to get to know some of the players and what they're capable of. Overall, I'd have liked it to have been much better and much easier, but it was never going to be that way here. It was always going to tough."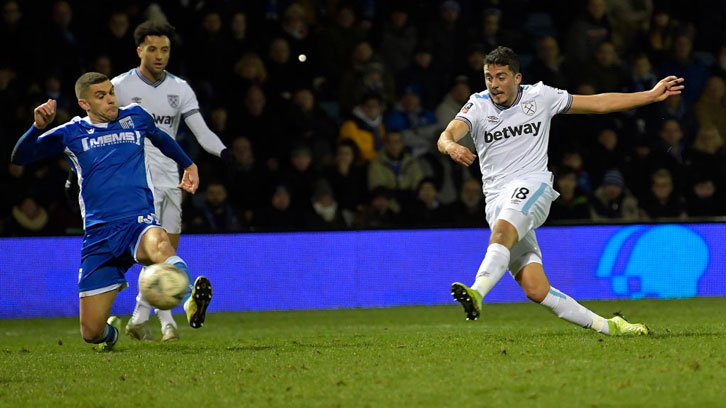 On Pablo Fornals' goal and growing influence…
"The biggest thing I can say about Pablo Fornals is that his work-rate is really honest. I'd like him to show me a bit more Spanish flair at times and the ability to get goals, like he did there, so we're demanding that of him. But I have to say his work-rate when he came on against Bournemouth and again tonight was very good."
On hoping for a home draw in the Emirates FA Cup fourth round on Monday evening…
"I think we'd all like a home draw, but I think we want to keep progressing in the tournament and we're going to do everything we can to keep winning through, and we showed that with the team we put out. Our priority will always be the Premier League but only just slightly below that would be the FA Cup for me."