As West Ham United prepare to get their Emirates FA Cup campaign underway at Gillingham on Sunday, we sat down with 1980 winner Alvin Martin and his son David to hear their thoughts on the great competition.
Martin was part of the legendary Hammers side which lifted the trophy at Wembley 40 years ago, defeating Arsenal 1-0 thanks to a Sir Trevor Brooking goal.
Now, a generation on, Alvin would love nothing more than for his son - who debuted for the club in an unforgettable 1-0 victory at Chelsea in November - to experience the same.
Alvin said: "It's the 40th anniversary of that game. It was a wonderful day and probably the best team I ever played in. The 1986 team was a brilliant team but the 1980 team was Brooking, Bonds, Lampard, Parkes, Stewart, Devonshire, Cross, Pike, Paul Allen, the great story!
"You know, it was just a fabulous team so it was a great day. It's a great competition. Every year we think the same, is it going to be our year? Why not this year? 
"I think we've got a team that could beat anyone on its day and even though it's been a difficult season for West Ham there have been a few games this year where you think, blimey, if we can get that level of performance week in week out, we could beat anyone.
"If David can turn up at the age of 33, then play a Premier League game at Chelsea and win 1-0, why not West Ham win the cup this year? I'm a great believer in fate and destiny and hopefully something special is going to happen this year."
Dave was desperate to play for West Ham, and then when you think you're going to play, then he was desperate not to let anyone down

Alvin Martin
David says David Moyes will allow nothing short of 100 percent from his team when they travel to Kent on Sunday.
"The kind of manager the gaffer is, he wants to win every game," he explained. 
"You know he's a winner. Any game he puts a team out for, is going to be competitive. That's what, me as a West Ham fan being in the dressing room wants to see."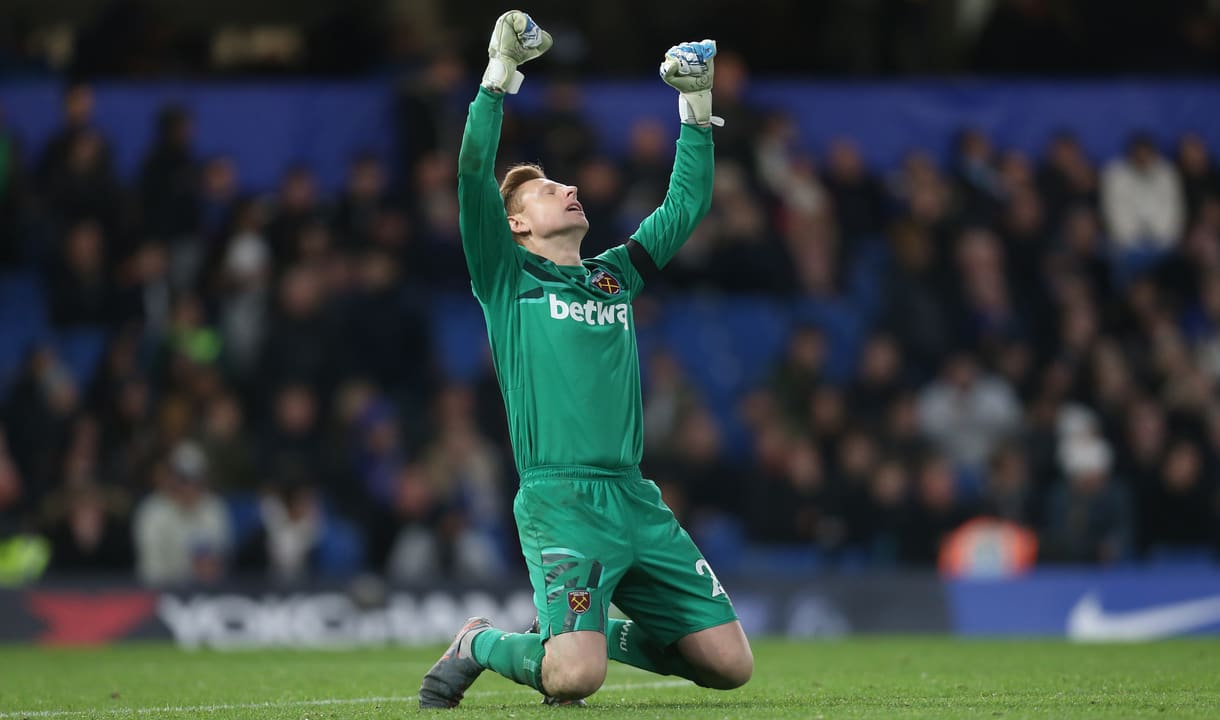 Reflecting on that victory and clean sheet at Chelsea, which he observed from the stands at Stamford Bridge, Alvin says it ranks among the proudest moments of his life.
"I can't think of too many things above it," he added. "Dave came to the club and that made me proud, the fact that he even arrived here. He was number three, he knew he was going to be number three, two good goalkeepers in front of him. 
"And then things started to conspire and you start to think, 'oh something could happen here'. 
"He was desperate to play for West Ham, but then when you think you're going to play, then he was desperate not to let anyone down. 
"That meant his family, his wife, his lovely little daughter, me, his mum, his brothers and sisters. That takes a new dimension on. 
"So for it to go as well as it did in the way that it did, it's still hard to believe. It's something that will never be taken away from him and his family."