West Ham Tv
David Moyes: The players made it easy for me
David Moyes was a proud and happy man after marking his first game back as West Ham United manager with an emphatic 4-0 Premier League win over AFC Bournemouth.
The Hammers marked New Year's Day with their biggest top-flight victory in more than 12 years, climbing back out of the bottom three and boosting confidence levels with a superb performance and result.
Speaking after a game in which Mark Noble scored twice and both Sebastien Haller and Felipe Anderson hit the net, the Scot was rightfully pleased, but demanding that his players hit at least the same levels going forward.
On scoring a 4-0 win in his first game since returning as manager…
"I'm smiling, aren't I, and that makes a change! I've got to say the players were brilliant today. It was a great performance and I was actually disappointed we didn't get another one late on, because we might have done.
"Anyway, I've got to say the players played really well. They were great and the supporters were great as well. They gave us a real backing and I think, to be fair, the players gave them something to shout about today."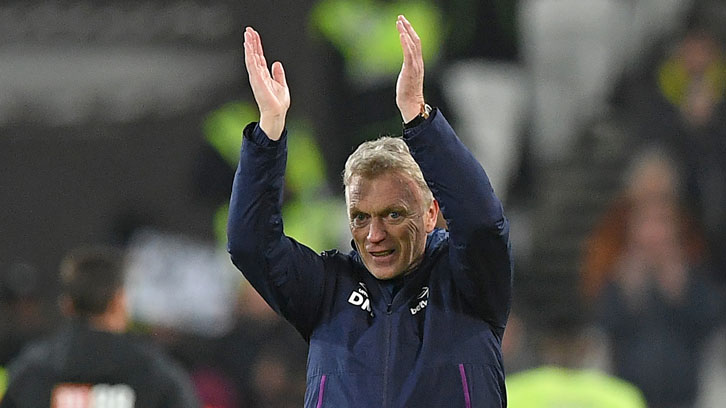 On seeing confidence visibly growing in the players as every goal went in…
"That's the way I felt. I felt that once they got the goal, they started saying to themselves 'I've got a bit of belief here and we can do this' and I thought their confidence did come back.
"For periods in the second half, we controlled the game and passed it well and maybe we could have had other goals.
"For me it was good to see people like Seb getting a goal and Felipe get a getting a goal and it would be wrong of me not to say how well Mark Noble played today. I think I've come back and it's a new man. Maybe it's his brother because he was so good today he looks much younger than when I left!"
On the Bournemouth performance being the benchmark going forward…
"I said to the players that what they've done today has to be the least they do in all the games. The one thing I will say is we will get much better. I believe the players will get better and hopefully they'll grow in confidence from this result.
"I want the football to improve. I've got a lot of work to do on the defensive stuff because I still feel we gave up a couple of chances that I didn't like. But we've been in for a day and a half and I can't take any credit for the result. I have to give it all to the players because their attitude today was good.
"I did say to them 'I think you have got to show the supporters you care, you want to do something different and be better'."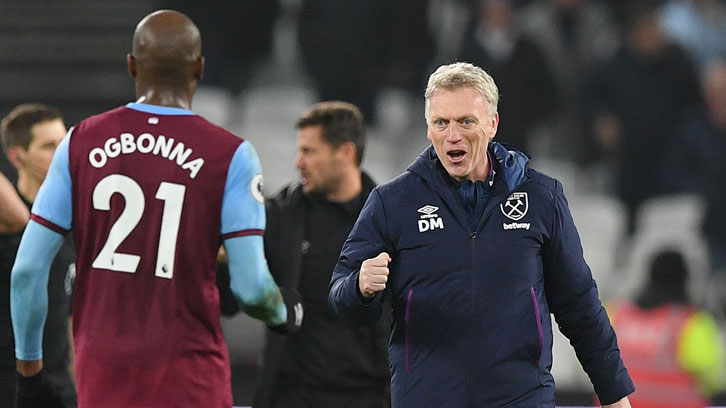 On keeping the momentum going by winning Sunday's FA Cup third-round tie at Gillingham…
"We go and we try and win the FA Cup. I've been lucky enough to be in the final once and I'd like to get there again and win it if I can. We have to make sure we get through, but all these games are much tougher and we need to make sure all the players understand how tough they are and what you need to do to win.
"So, we will do everything we can to get through in the cup."
On how he felt after winning his first game back…
"I'm smiling, I'm tired from the first game, but overall I'm thrilled because the players have made it easy for me today. I'm pleased we have scored four goals here at London Stadium, which is more than we'd scored before.
"We want to make sure we don't concede goals because we want to get out of the position we're in, but I think we do have players who can score goals and long may that continue."