Opinion
Tony Cottee's Tactical Talk - Southampton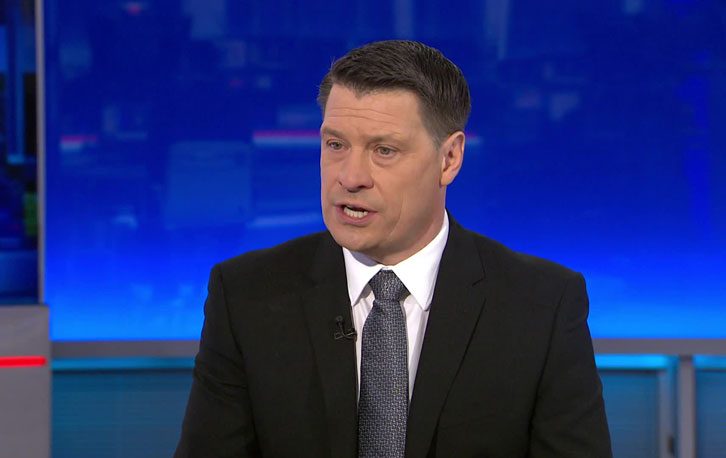 West Ham United striking legend Tony Cottee casts an expert eye over Saturday's Premier League fixture with Southampton at London Stadium... 
A welcome return home!
It seems an eternity since we were at London Stadium for the 3-3 draw with Brighton at the beginning of this month, with two trips to Manchester City and Liverpool since then.
There has been a lot of scrutiny and coverage of our tactical approach going into what you can only describe as the two toughest away games of the season, and I found it intriguing to see how many different views and opinions were expressed.
Personally, I fully understood the way we set up to play at Manchester City – putting lots of bodies behind the ball and defending deep in blocks to prevent them playing intricate passes in the penalty area, in the hope of being able to frustrate and counter on the break.
Whether we like it or not, we are now in a position that means goal difference could be absolutely vital at the end of the season, and that had to come into the manager's thinking when facing both City and Liverpool away from home.
Only time will tell if the fact that we finished those two matches with a goal difference of minus three turns out to be a positive factor, but I certainly agree that a repeat of our 5-0 defeat by City at home on the opening day of the season was the one scenario we definitely needed to avoid.
The problem at the Etihad was that, after conceding a relatively early goal, our retention and distribution of the ball just wasn't good enough when we did get the opportunity to hit them on the break.
We showed quality, pace, intensity, bravery and intelligence at Anfield
At Anfield on Monday night, however, it was a completely different scenario. Tactically and defensively, we actually set up in a similar way and had the same mentality – defending in numbers, doubling up in wide areas and packing the central midfield area to prevent Liverpool cutting through us easily.
Again, it was important not to end up with a hiding – and I know what it feels like to go there and lose 6-0! – but the big difference was that our use of the ball was on a completely different level to the performance at City.
We showed quality, pace, intensity, bravery and intelligence in attacking areas, great decision-making all over the pitch with our passing and movement, and took chances when they came. Jarrod Bowen was unlucky not to grab his first goal late on and, despite ending up on the losing side, there were so many positives to take out of the game.
That is crucial going into what is obviously a huge, huge fixture here at London Stadium this afternoon. Anyone who saw Monday's performance will have been lifted by the spirit and quality shown by the players, and it is so important that we use that to find some sort of momentum for the rest of the campaign.
The display at Anfield was certainly the template for the remaining away games we face – at Arsenal, Tottenham, Newcastle, Norwich and Manchester United – and we are going to have to pick up some points from those matches in order to be sure of our safety.
At home, it is going to be a different story in terms of needing to be on the front foot and setting the tempo of the game, and that obviously starts with what is likely to be a very tough encounter against Southampton today.
We'll need to be on guard against Southampton's Danny Ings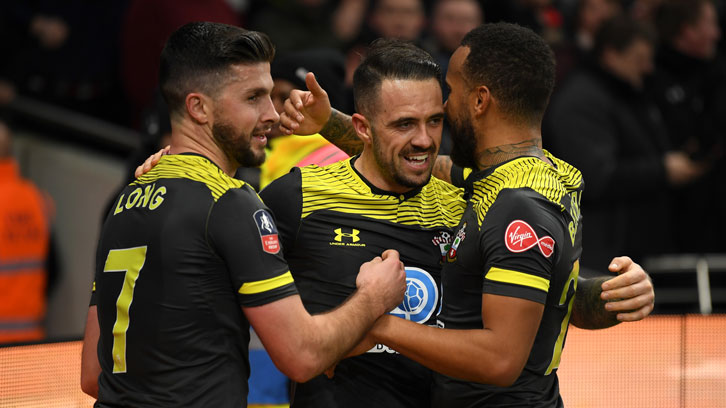 Historically, Southampton have been one of those sides who have always relied on their home form and perhaps struggled on their travels, but this season has almost been the complete opposite. They have had some poor results at St Mary's – not least the 9-0 defeat to Leicester, which I saw – but currently have the fifth-best away record in the Premier League, only bettered by Liverpool, Man City, Leicester and Chelsea.
They press teams high up, which can often catch opponents by surprise when they are the home side, and so that is something we have to be extremely careful and on our guard with this afternoon.
Keeping Danny Ings quiet is another key point – he has been Southampton's biggest threat in recent weeks and their approach and tactics are set-up to feed him the ball in dangerous positions as often as possible. Angelo Ogbonna and Issa Diop – who were both outstanding at Liverpool on Monday night – need to be fully focused at all times to eliminate the threat Ings poses.
From an attacking point of view, it will be interesting to see what David Moyes goes with, because he actually now has a dilemma in terms of the options available to him.
Personally, I think it could be the right moment for Bowen to come in and show what he can do from the start. I have watched him on many occasions in the Championship over the last couple of years and I believe we have made a great signing. He will bring intensity, work-rate, bravery and goals to the side and, if he can play a part in a much-needed victory today, we might have found the hero who can fire us to Premier League safety over the coming weeks.
Young Jeremy has a chance to play a key role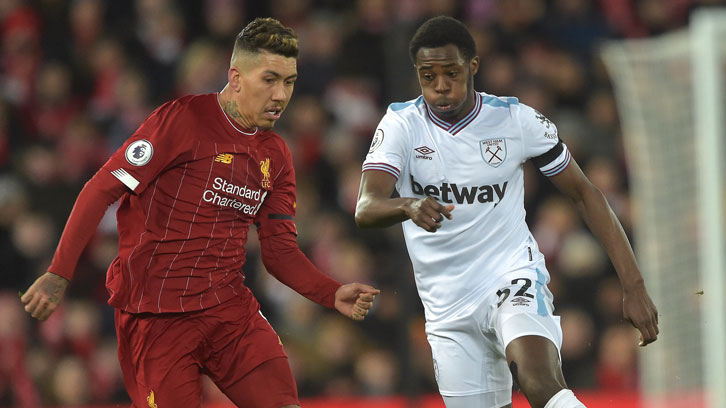 Just finally, a word for young Jeremy Ngakia, who followed up his highly impressive senior debut against Liverpool a few weeks ago with a second highly impressive display on Monday… against Liverpool again!
I've said previously that there aren't many better feelings than see a young player break through from the Academy to make an impact at first team level – it is something that has been weaved through the fabric of our history for so many years – and his display on Monday was another hugely positive factor for the fans to take confidence from.
With Ryan Fredericks injured and Pablo Zabaleta now coming to the end of his time in England, there is an opportunity for Jeremy to play a key role in the final eleven games of the season and, sometimes, it is a story like that which can provide the kind of inspiration that rubs off on the rest of the team.
For someone so young and inexperienced to come into the team against the World and European champions, it can be a daunting prospect, but he has handled it so well and deserves every credit – as do the coaches and staff at the Academy who have guided his development.