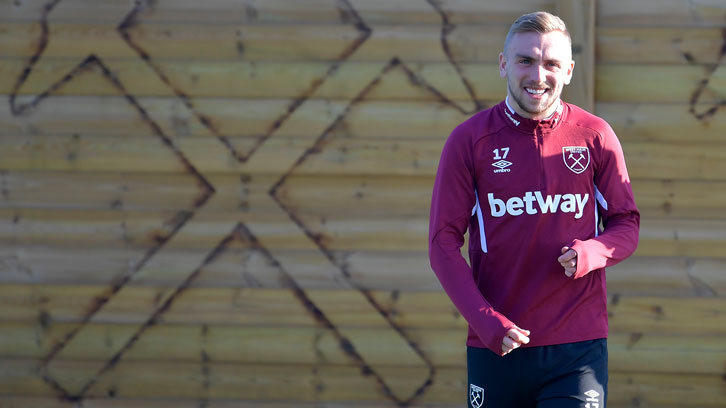 Had things turned out differently, Jarrod would not be the first member of the Bowen family to pull on a West Ham United shirt in the Premier League.
Just like the 23-year-old, the forward's father Sam was a prolific striker himself in his playing days, scoring five times on his debut for Southern League club Merthyr Tydfil back in August 1996 – four months before his son came into the world.
Indeed, Sam's fine form saw him offered a trial by West Ham manager Harry Redknapp. According to Bowen junior, Redknapp wanted to offer his Dad a deal, but the Welsh club's hierarchy turned it down and he remained in the non-league ranks for the remainder of his career.
My Dad actually came to West Ham for a trial and Harry Redknapp was the manager and wanted to sign him

Jarrod Bowen
"My Dad used to play and when he was at Merthyr Tydfil he actually came to West Ham for a trial and Harry Redknapp was the manager and wanted to sign him," said the Hammers' new No17. "He keeps telling me this story, so I'll never forget it!
"He tells me West Ham wanted to put money in for him, but apparently Merthyr asked for loads of money and he didn't go, then ended up leaving a year later for free. So, apparently they kind of stood in his way of a move to West Ham as Harry liked him and wanted to sign him, but the team he was at wouldn't allow it.
"So, he tells me he reckons they ruined his career, but I think he's feeling sorry for himself!"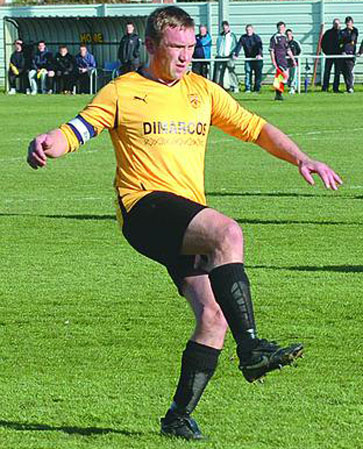 While Sam went on to play – and score dozens of goals – for the likes of Worcester City, Forest Green Rovers, Bromsgrove Rovers, Newport County and Leominster Town, his son was destined for bigger things.
After starting out with local club Hereford United as a schoolboy, Jarrod played eight times for the Bulls as a teenager, helping keep the Edgar Street club in the Conference in 2014. However, with Hereford's financial problems seeing the club expelled from the top level of non-league football, the teenager moved to Hull City to complete his scholarship.
There, he earned a Premier League debut at 19 and netted more than 50 goals in two-and-a-half Championship seasons, earning a move back to the top-flight with West Ham, where he hopes to make the most of an opportunity not afforded to his father.
After two eye-catching cameos off the bench at Manchester City and Liverpool, Bowen hopes for a chance to impress on what would be his London Stadium debut in Saturday's vital home game with Southampton.
"I'm confident we can get out of the situation we're in," he said. "The gaffer and all the rest of the lads are equally optimistic that we can get out of this situation. You wouldn't walk in here and think everyone is down or depressed; everyone is upbeat and it's a positive atmosphere, which is what you need. A lot of these players are experienced and know what is required.
"Confidence is high. If you look at the performance against Liverpool on Monday, if we can take that into Southampton, it will be good. We've got a lot of games against teams around us and that level of performance is what it will take to get out of it."