Foundation
Fourth Any Old Irons podcast to be released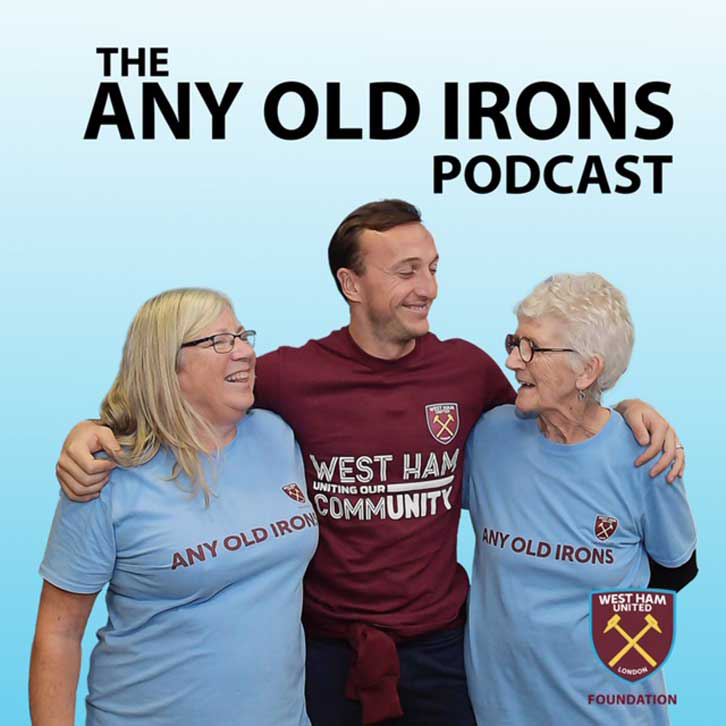 Last year our Any Old Irons launched a podcast focused on everything Claret and Blue, with visits from a range of stars linked to West Ham United. 
The Any Old Irons programme is led by the West Ham United Foundation and sees Hammers supporters aged 60+ come together on a regular basis. The podcast series was an exciting next step in the initiative's development.
 
Guests of honour who have already featured on the podcast include Sir Trevor Brooking, Jack Sullivan, Sébastian Haller, Kate Longhurst and Bobby Seagull. 
After a two-month hiatus due to the Any Old Irons' busy schedules, a new episode of the podcast is due to be released on 13 March, coinciding with the Foundation's Awareness Match against Wolves.
 
Eileen Wade, Any Old Irons' secretary, is excited for the launch of the new podcast episode, explaining: "We're delighted with the way the last three podcasts turned out.
"We never imagined doing something like this! The last couple of months have been really busy, with new members joining and various events, but we are really looking forward to our next podcast, which will be the fourth instalment. 
"Making the podcasts has been such a brilliant experience so far and a real learning curve - we really hope people will continue to listen and support us!"
 
Catch all of the group's podcasts by searching for 'Any Old Irons' on either iTunes or SoundCloud.