Academy
Academy youngsters to compete in 41st Dallas Cup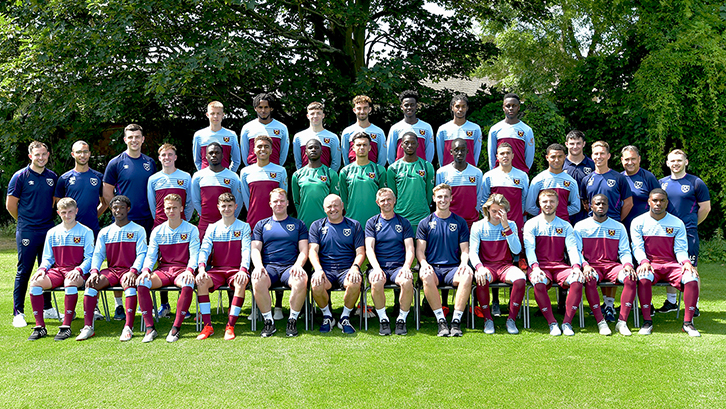 Scholars from West Ham United's Academy of Football have been invited to participate in the internationally renowned Dallas Cup in April.
Led by coach Kevin Keen, a squad of Under-19s will cross the Atlantic for Easter week to take on premier young talent in north Texas.
Held annually, the Dallas Cup has been running since 1980 – the United States' longest-running youth tournament – and attracts top teams from all over the world.
West Ham will compete in the U19 Gordon Jago Super Group – the highest age bracket – which in recent seasons has featured sides from Liverpool, Arsenal and Everton, with Mexican team Tigres the back-to-back reigning champions.
As well as West Ham, this season's participants are Brazilian clubs Atlético Paranaense and Vasco de Gama; Canada's Montreal Impact FC and Toronto FC; Colombia's Atlético Nacional; England's Derby County; Germany's Eintracht Frankfurt; Mexico's Tigres, CF Monterrey and Club León; and the USA's FC Dallas.
 
The Dallas Cup is traditionally one of the best youth tournaments in the calendar year, and an opportunity like this is something we're keen to take full advantage of

Ricky Martin, Academy Manager

Academy Manager Ricky Martin said of the competition: "The Dallas Cup is traditionally one of the best youth tournaments in the calendar year, and an opportunity like this is something we're keen to take full advantage of.
"It's one of those fantastic tournaments which attracts teams from all around the world. Our Category One games programme is really challenging for the U18s, with a vast range of top-quality games, but this just gives us that international experience of playing against top teams from different countries around the world.
"As part of their development programme, you're looking to give players exposure to different environments and challenges, and what better way than to put them in a knockout competition like this? 
"No doubt this U19 group will represent the Club in a fine manner, on and off the field."
Keen added: "It's going to be an amazing experience. It's an incredible tournament. For the lads it'll be the trip of a lifetime, and for the coaches a real challenge to get our heads around how we're going to play against those top teams."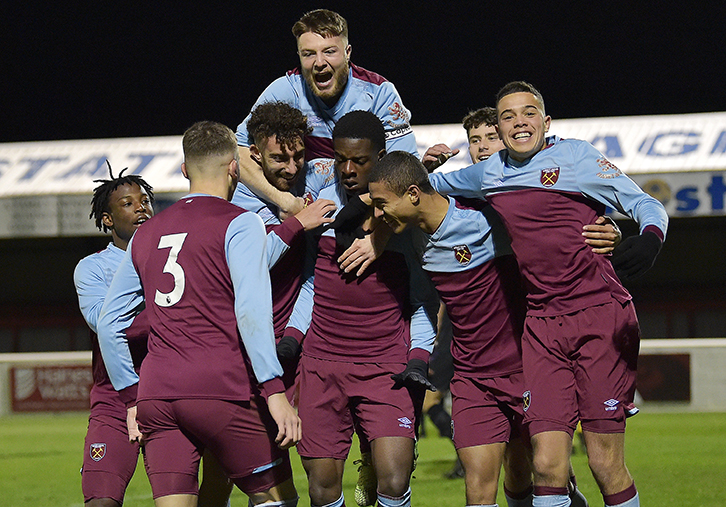 An invitation-only competition, West Ham have previously partaken in the Dallas Cup's Super Group on six occasions since its formation in 1990.
Their last appearance came in 2001 with a side which featured future first-team regular Glen Johnson, while the previous year the Hammers' squad included the likes of Michael Carrick and Jermain Defoe.
West Ham's sole victory from those entries came in 1992, when a side skippered by Matt Holland defeated Bolivian side Tahuichi Santa Cruz 2-1 to hoist the Super Group "Boot and Ball" championship trophy.
Other esteemed clubs to have competed in the Super Group in recent years include Real Madrid, Barcelona, PSG, River Plate, Sao Paulo, Corinthians, and last season's finalists, Villarreal.
The competition's alumni, meanwhile, lists the ilk of David Beckham, Raul, Wayne Rooney, Andrea Pirlo, Landon Donovan, Clint Dempsey, Chicharito and Giovanni dos Santos amongst their ranks.
West Ham's participation in the tournament follows on from the U17s' successful run at last year's Generation adidas Cup, where a fourth-placed finish encompassed wins over talented youngsters from LA Galaxy, Club America, New York Red Bulls and FC Dallas.
Dallas Cup XLI will be played between 5-12 April 2020.