Opinion
Ken Dyer: The legend that is Bobby Moore lives on
London Evening Standard correspondent Ken Dyer, who began following the Hammers as a fan in the early 1960s and has been reporting on the Club for nearly 50 years, pays tribute to England's 1966 FIFA World Cup-winning captain Bobby Moore on the 27th anniversary of his tragic passing…
One of the good things about a legend is that their reputation lives on long after they are gone.
The word itself has several different meanings but one is: 'Someone famous and admired, usually because of their ability in a particular area.'
As football fans, we all have our own ideas of who qualifies for that ultimate accolade. It's a noun which can be over-used but West Ham fans know who their real legends are – and one man stands out, head and shoulders above the rest.
Bobby may have come from humble beginnings – and more importantly never forgot them – but the man oozed class

Ken Dyer
Robert Frederick Chelsea Moore OBE died, aged 51, just over a quarter of a century ago but there is absolutely no doubt that his legend lives on.
Go to our national stadium, the stage on which the virtuoso footballer Bobby Moore loved to play – and you will see his likeness in bronze, looking down Wembley Way with that slightly aloof expression which I remember so well.
Now move on to Upton Park, a mile or two from Barking where Bobby was born and just a few yards from the Club's former home, the Boleyn Ground, where he fashioned his reputation as one of the greatest defenders of all-time – and you will see another bronze statue of the great man, hoisted high on the shoulders of team-mate, Sir Geoff Hurst and Everton's Ray Wilson with another Hammer, Martin Peters, standing alongside.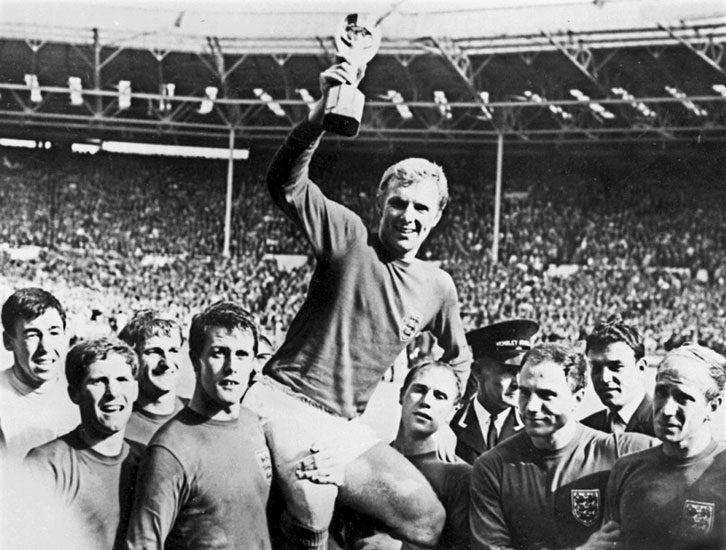 The England captain, as Bobby was on that July day back in 1966, is holding aloft the Jules Rimet Trophy for winning the World Cup. It hasn't happened since but we live in eternal hope.
I was lucky enough to be there on that marvellous day, just as I was the year before when Bobby, in Claret and Blue this time, lifted the European Cup Winners' Cup – and the year before that when he paraded around our national stadium with the FA Cup.
Bobby may have come from humble beginnings – and more importantly never forgot them – but the man oozed class. He was Mr Cool long before the term had been invented.
I recall him scoring a rare West Ham goal from 25 yards then, with his ecstatic team-mates surrounding him, smiling almost shyly, shaking a hand or two and just walking back into his own half.
Just look at the way, with England beating West Germany 3-2 in the 1966 World Cup final and with just seconds of extra-time to go, he collects the ball and with his team-mates, almost 100,000 spectators and millions watching on TV, all imploring him to boot the ball into row Z, he takes his time – he always seemed to have time – looks up and then arrows a long, straight pass up to Geoff Hurst.
By that time there were some people on the pitch, they thought it was all over – and it was!
When, not long afterwards, he led the team to collect the trophy, Bobby even had enough self-awareness to wipe his muddied hands on the velvet-covered rail of the Royal Box before shaking the white-gloved hand of Her Majesty The Queen.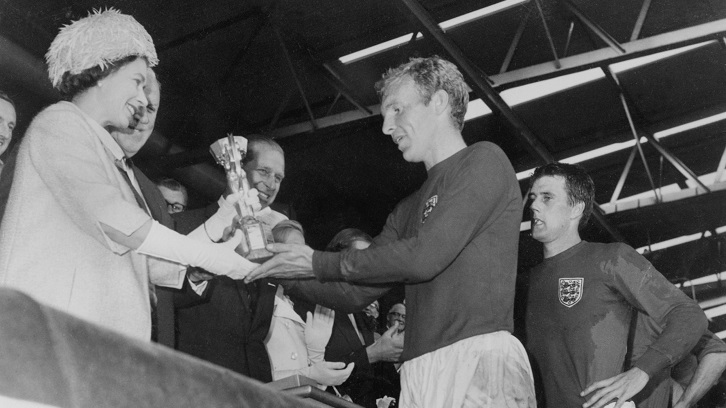 Bobby made 646 senior appearances for West Ham United before moving across London to Fulham in 1974. He won 108 caps for England, the first against Peru in 1962 and the last, a 1-0 defeat by Italy, in 1973.
Off the field, Bobby was sociable, liked a lager, had little or no ego – and was meticulously tidy.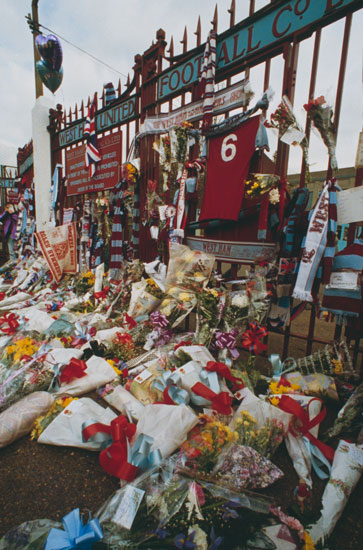 In his early years as a player he successfully battled against testicular cancer but it was bowel cancer which eventually claimed his life, much, much too early.
The legend that is Bobby Moore lives on though, with millions of pounds being raised through his name which continues to fund research to help beat this dreadful illness.
I was driving to cover a game for the Evening Standard when the office called to tell me Bobby had died.
It was no surprise, I knew he was desperately ill – but the news still shook me to the core.
For someone who regularly used to stand in the antiquated 'Chicken Run' at the Boleyn Ground and watch and admire his talent and exemplary composure, it was a sad day.
I look at his picture now as I write this, standing smiling next to Frank Sinatra, or another of him swapping shirts with Pele during the 1970 World Cup.
They said he couldn't head a ball, that he was too slow – but he was still one of the best, most complete defenders of his – or any other – time.
We all need legends – heroes.
Bobby Moore was mine.