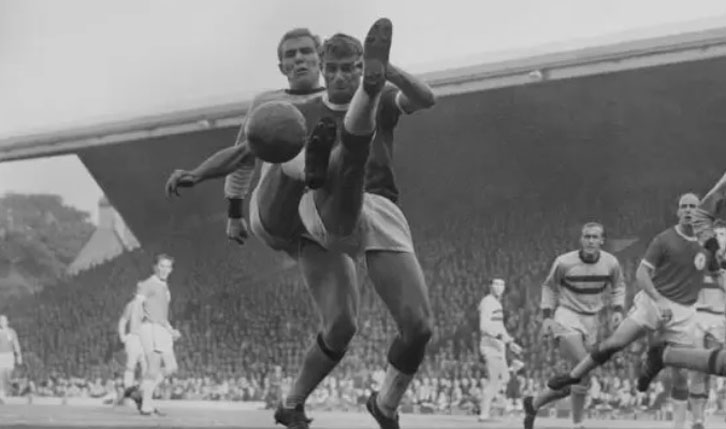 West Ham United wins at Liverpool have been rarer than hen's teeth in recent decades.
Just once in the last 57 seasons have the Hammers scored an away win at Anfield – the unforgettable 3-0 victory inspired by a 22-year-old Manuel Lanzini in September 2015.
Fifty-two years before, West Ham's finest moment at the famous old stadium took place on 14 September 1963, when Ron Greenwood's side scored a 2-1 win over Bill Shankly's Reds.
A star-studded match featured no fewer than six players – three on each side – who would go on to win the FIFA World Cup for England in 1966: Liverpool's Roger Hunt, Ian Callaghan and Gerry Byrne, and West Ham's Bobby Moore, Geoff Hurst and Martin Peters.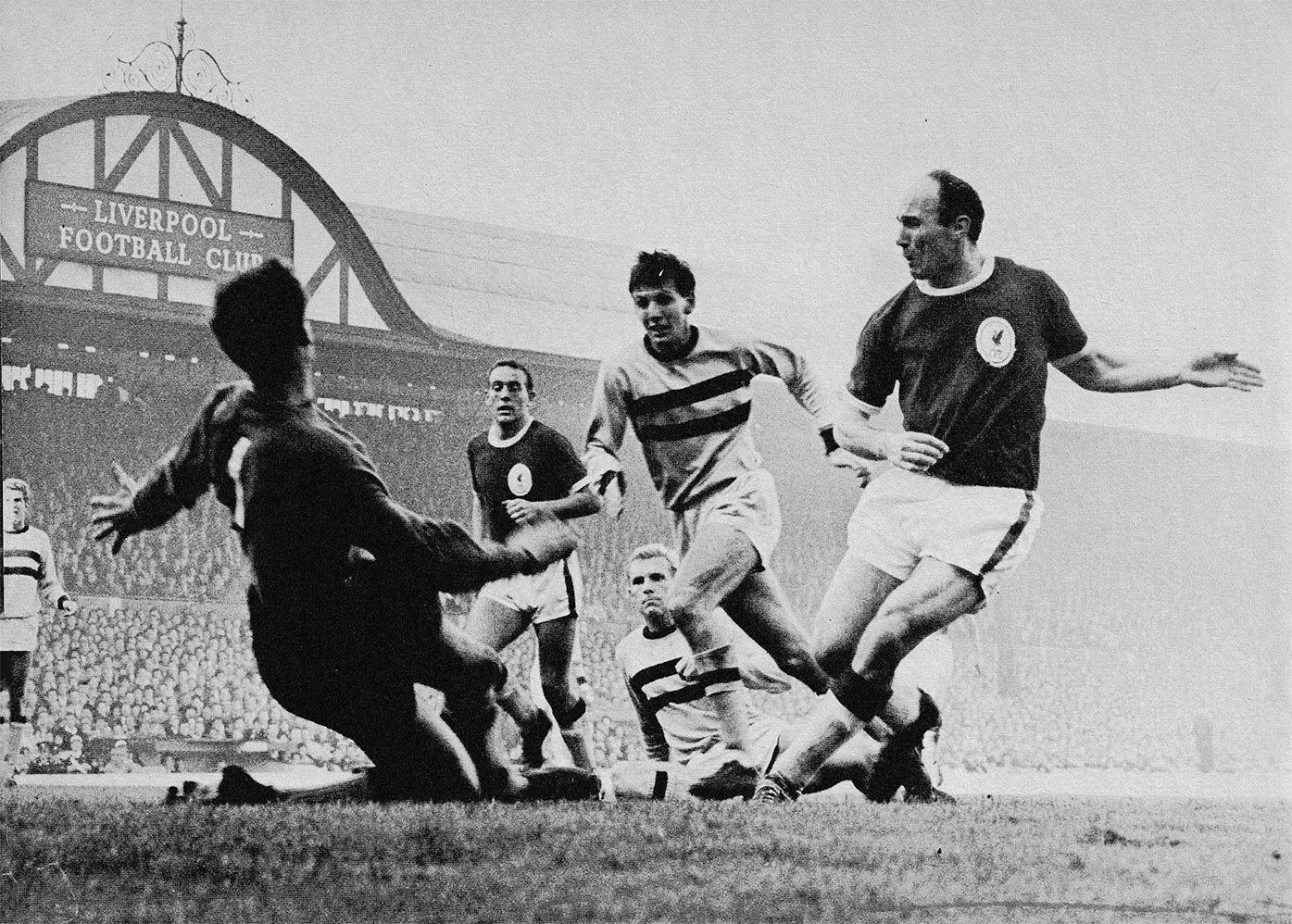 And it was the Hammers' holy trinity who outshone their talented hosts at the start of a season which would climax with the men in Red being crowned First Division champions and the men Claret and Blue lifting the FA Cup.
There was little sign of either side's impending glory during the early weeks of the 1963/64 season, as West Ham lost back-to-back Boleyn Ground matches at the hands of Sheffield United and Nottingham Forest after a bright start to slip into mid-table, while Liverpool had been humbled on home turf by Forest and Blackpool in the space of four August days.
An expectant crowd of 45,497 turned out, with the vast majority anticipating Shankly's side, which also included Ronnie Moran, Ron Yeats and Ian St John, would build on their 3-1 victories at Chelsea and Wolverhampton Wanderers.
The form book suggested a home win was in the offing but Greenwood's men had other ideas, edging a thrilling game by the odd goal in three. With captain Moore imperious alongside his debutant central defensive partner, 19-year-old Dave Bickles, West Ham won at Anfield in the First Division for the first time since February 1928.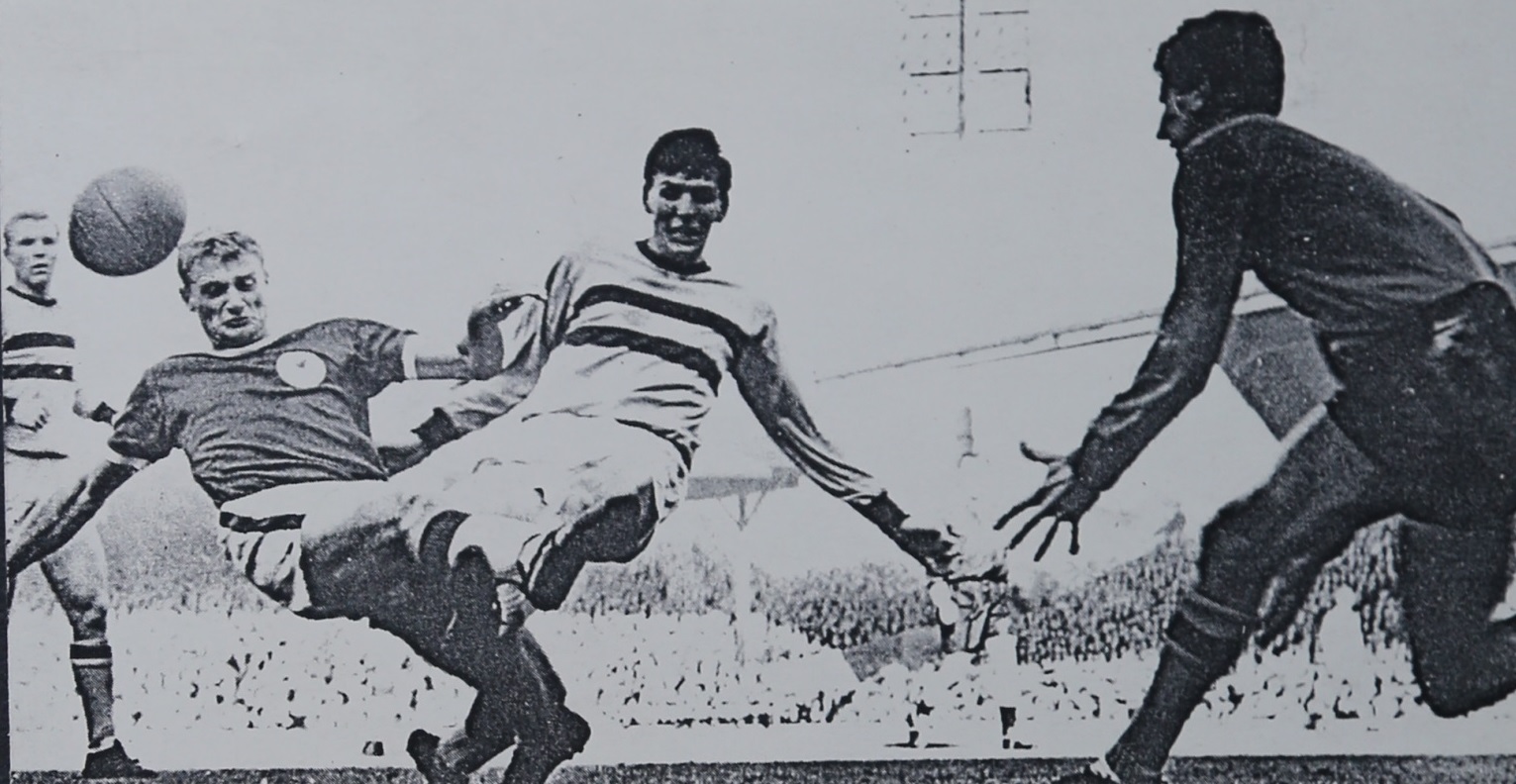 In a report published in the Official Programme for the visit of Aston Villa the following weekend, editor Jack Helliar summed up proceedings in his own distinct and poetic style:
"After two successive home defeats we then visited a club who had suffered a similar fate in their two opening games. That is something unusual at Anfield, where the famous 'Spion Kop roar' is a source of inspiration to the home side, and there were probably many who viewed our long trip north with trepidation in anticipation of Liverpool making tremendous and unstoppable efforts to regain lost ground. The Reds did make a splendid effort, but on occasion had to again admit defeat at the hands of a team which took its chances and stemmed all but one of the home side's scoring efforts.
"The first of our two goals (in the eleventh minute) came from a brilliant combined move that started with a 'short corner' and ended with Martin Peters side-footing the ball home, and the second was a splendid 'solo' by Geoff Hurst in the 33rd minute for him to register his first of the season.
"Two down at half-time, the Merseysiders came back, but were foiled by a wonder-save by Jim Standen, who parried Ron Moran's penalty at the end of an hour's play. 45,495 spectators (less the gallant band of Hammers' fans who made the trip) then urged their side on to even more splendid efforts, and within four minutes they had their reward when Roger Hunt reduced the arrears… but all in vain, for we held them back and were praised for our display by a very favourable press.
"Our team for this game comprised: Standen, Kirkup, Burkett, Peters, Bickles, Moore, Brabrook, Boyce, Byrne, Hurst, Dear. It was Brian Dear's first appearance of the season and Dave Bickles' League debut; both had a good game and there was special commendation for Dave, who played like a veteran in deputising for the injured Ken Brown."