First Team
Robert Snodgrass: We must focus on being our best selves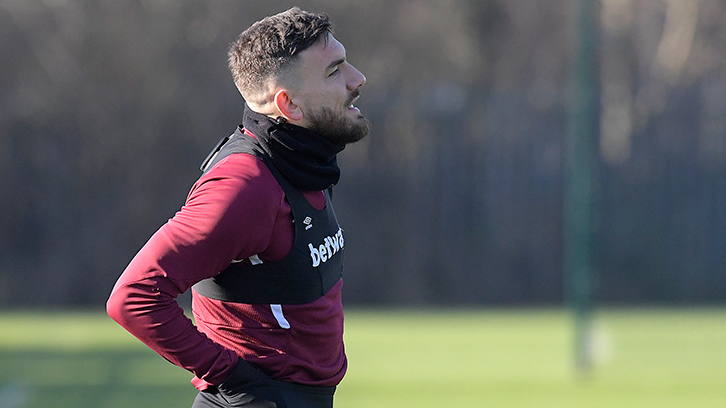 To compete with the best, you have to be at your best – and Robert Snodgrass is adamant that is the focus of everybody at West Ham United currently.
The 32-year-old midfielder is under no illusions regarding the levels of talent possessed by Manchester City, Wednesday night's Premier League opposition at the Etihad Stadium.
Nevertheless, Snodgrass knows that, across his wealth of footballing experience, belief has been crucial to every victory he has enjoyed.
The Irons go into Wednesday's rearranged match having had the opportunity to refresh, reorganise and refocus during the Premier League's first ever 'Winter Break' gameweek – as well as work with manager David Moyes on instilling such confidence once more.
"It is going to be very tough, but the players have been preparing for this game for over a week now," Snodgrass told talkSPORT.
"I think the focus is on being the best version of ourselves to try and get a result. I know it's a tough place to go, but I don't think we'll get anything if we don't have belief within the camp. We've been working hard on that on the training ground.
"The manager's been touching on loads of small points. He doesn't miss a trick. He's come in and he's been harsh on us at times when we've needed it, when he feels as if our concentration has slipped as a team.
"He's been very, very good at touching on the small details to try to bring us closer together as a unit, because when you're down near bottom of the table, confidence plays a big part, and it's his job to give us that when we're not picking up maximum points."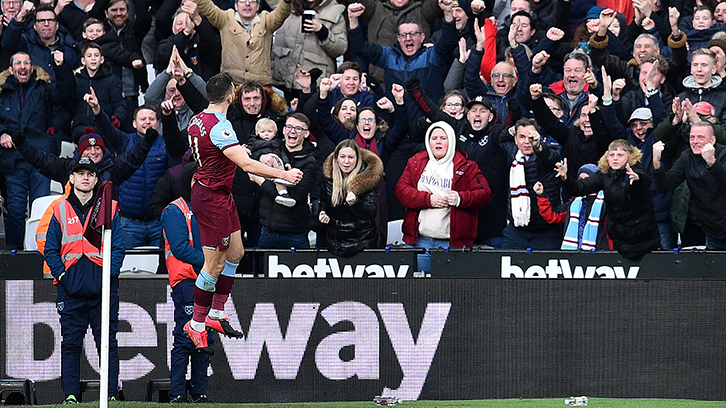 The straight-talking former Scotland international has had a strong season so far in Claret and Blue, recording two goals and an assist in the 3-3 draw against Brighton which preceded West Ham's fixture break. 
 
I can't speak highly enough of the fans – they have been terrific. When you're down near the bottom of the table, you want a drive, you want a push

Robert Snodgrass

In typically endeavouring fashion, however, Snodgrass opts only to recognise the team's results, the importance of the Irons' passionate fanbase, and the collective desire to improve for his manager, as his priorities.
He said: "I think we've thrown away 19 points from being in a winning position, and at any level, that's not good enough. The players know that's not good enough.
"The manager's told us 'listen, at this level, you can't let that happen,' and that's exactly what he's addressed. Obviously in the next 13 games, it's up to us; actions speak louder than words and we've got to go out there and prove it.
"I can't speak highly enough of the fans – they have been terrific. When you're down near the bottom of the table, you want a drive, you want a push. They're right beside you and supporting you away, home, and that's what you want. 
"We've got some very experienced lads in the team and we're all trying to get everybody together to have a big push over the next 13 games. We need the fans as much as anything because they're the ones who're going to be seeing us over the line."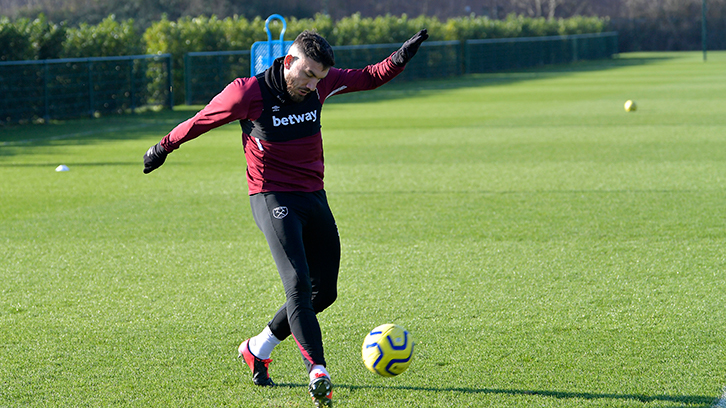 As for the final months of the campaign – which sees West Ham visit teams including Manchester City, Liverpool, Arsenal and Tottenham inside their next six matches – Snodgrass' attitude is typically tenacious.
While respecting the strength of England's top-flight, the 32-year-old observed that one West Ham result this season in particular demonstrated their ability to compete with anybody should they play with sufficient cohesion, graft and desire.
"We need to get points on the board and take our chances when they come," he declared. "None of the [team] names scare me – I want to go and play against the top boys. It's an appreciation that we're at this level. 
"Your career goes quickly, so you need to give every single thing you possibly can, like we did at [Stamford Bridge] against Chelsea midway through this season, where we grinded it out as a team to go and get a 1-0 victory, fully deserved winners that day. 
"That's what it's going to take against the big boys, to rub shoulders with the best: have no fear, but show them respect by working hard as a team, getting in their faces, creating chances, and taking your chances when they come."