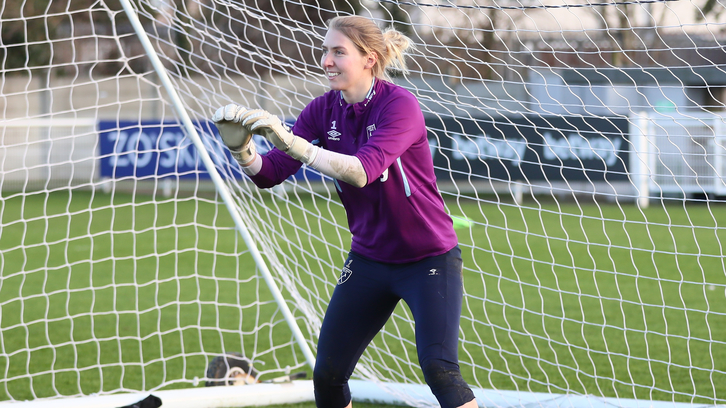 Anna Moorhouse has fond memories of Adams Park. 
Last April, the shot-stopper played a pivotal role in securing West Ham United's place in the FA Cup Final, denying Reading in a penalty shoot-out to help the Hammers secure a trip to Wembley Stadium. 
It is an occasion that will live with Moorhouse forever and, ahead of the Irons' return to the home of Reading Women on Wednesday, the goalkeeper recalled that incredible, unforgettable afternoon.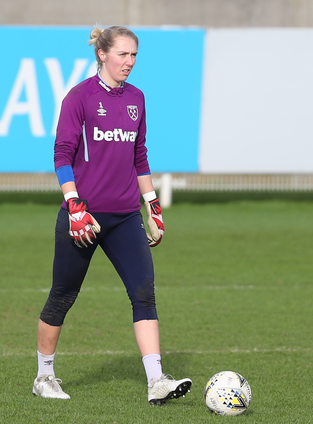 "That day is probably one of my best days at West Ham," Moorhouse told whufc.com. "Obviously, going to Wembley was awesome, but that semi-final was our final in a way. We had almost a thousand fans there and the atmosphere was unreal. They helped us win that game. 
"We went a goal down, but they kept singing. We managed to get it to 1-1 and we came out on top. I saved one penalty and then they missed four in total, because they missed one during the 90 minutes, which would have put them in control of the game. I almost had that one though, so we'll call that a save! 
"It was amazing that day, when Cho went and scored that winner.  It was a great day for everyone that was there."
Having seen Sunday's match with Manchester City postponed, West Ham return to action on Wednesday away to the Royals, and Moorhouse knows Kelly Chambers' side will offer a tough test after a disappointing 3-2 loss at home in the last game against them.
Moorhouse says the team has some wrongs to rectify after the away defeat to Chelsea in their last fixture, but believes the side is ready do so under the lights at Adams Park.
She continued: "Reading is always a tough team to play against. We've had some good results against them in the past, but obviously the last one wasn't the best. We had control of that game, 2-0 up with them a player down, but we lost, so we definitely have a point to prove against them. 
"It's going to be a battle, but we need to work for each other and prove how good we are. Everyone likes evening games under the lights. We don't get to do it too often so hopefully we can go there, set some records straight, and take three points.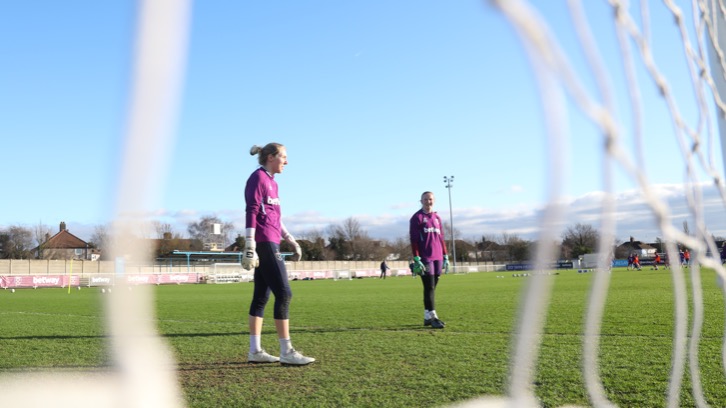 "We were all really up for the game against Manchester City, so it was just unfortunate that it got postponed, but it makes us all the more prepared and ready for Reading. We want to put things right, in terms of the Chelsea game, and we had a lot of things to work on, but we're all keen to do that on Wednesday."
Both Moorhouse and Courtney Brosnan have featured at different times for West Ham this campaign, with summer signing Brosnan playing in recent matches. 
Moorhouse is relishing competing with the Republic of Ireland international for the Hammers' starting position and is enjoying the bond the two have formed.
"I love Courtney," she added. "We work really well together. Obviously, we've both played in different games, but we've got a really good relationship. We can see when the other is having a bad day and we help to pick each other up. 
"We want to be the best for each other and spur each other on, no matter who is playing."