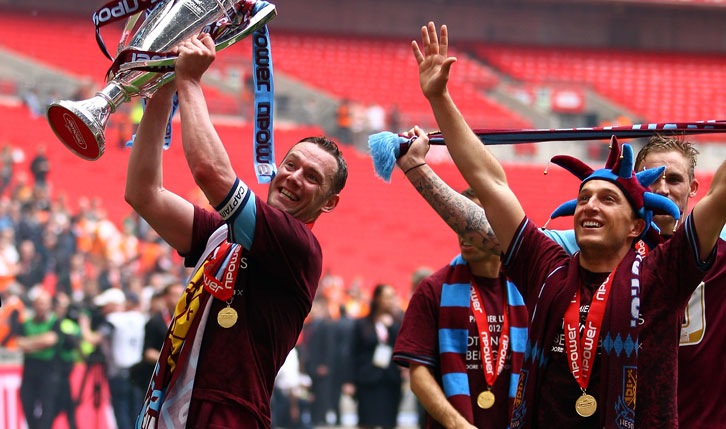 Mark Noble has hailed the appointment of his former West Ham United teammate and captain Kevin Nolan as a first-team coach.
Nolan, who led the Hammers to promotion in 2012 and scored 31 goals in 157 appearances across four years in east London between 2011 and 2015, was appointed to David Moyes' backroom staff on Thursday.
Since retiring from playing in 2016, the 37-year-old has managed both Leyton Orient and Notts County and Noble, who succeeded Nolan as West Ham captain in 2015, believes his experience, character and knowledge of the game will stand the Irons in good stead as they battle to stay in the Premier League.
I just think it's good to have some familiar faces around who know the Club and know what the fans expect

Kevin Nolan
"It's obviously really nice to have a familiar face around the place," he told the Evening Standard. "I think Kev will be great with the players. He's been a manager himself now and he was here for a long time, so he knows the Club really well. I just think it's good to have some familiar faces around who know the Club and know what the fans expect and, to be honest, when I heard about it I thought it was good from the manager to get someone in who is really eager to get back into football.
"I spoke to Kev on Wednesday night [before he returned to Rush Green on Thursday morning] and he was really pleased, and he is really looking forward to get back in.
"I think we all know his leadership qualities. Kev never really got the recognition for what a good footballer and finisher he was. We had four really good seasons together with promotion and in the Premier League and when I look back over my career, I will see him as a player who never really got the credit he deserved for how good he was.
"He was never going to be one of those who did stepovers but, for what he did in games, the goals he scored and the chances he created, he was invaluable. He did it at Bolton, at Newcastle and here with us. I remember in training thinking 'If he gets a chance, he's going to score' because his finishing was so good and I'm hoping he can spend some time with the midfielders and strikers and have a go for us."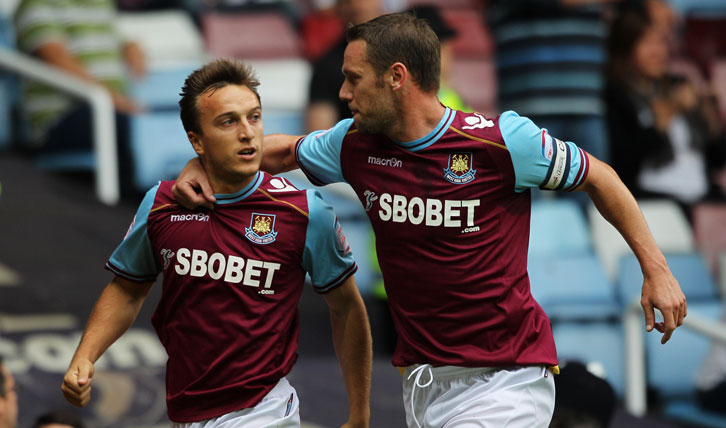 Noble believes Nolan's forthright personality and willingness to speak his mind, which he witnessed so often during his time as captain under his long-time Bolton and West Ham manager Sam Allardyce, are just what the Hammers need to help kick-start their stuttering campaign.
"Of course, I learned a great deal about captaincy from him," the No16 continued. "I have worked under some top captains like Lucas Neill, Matthew Upson, Scott Parker and Kevin Nolan and even going back to Christian Dailly before them.
"You pick up bits and pieces from each one and, from Kev, I learned about how to be the go-between between the manager and the players, because of his relationship with Sam.
"What I realised is that, if he believed in something that wasn't quite in the same line of Big Sam's thinking, he would say it. He wouldn't just sit quietly and I think the manager respected him for that, so hopefully that can come out and he can tell the gaffer what he thinks, have an input and we can start getting some results."