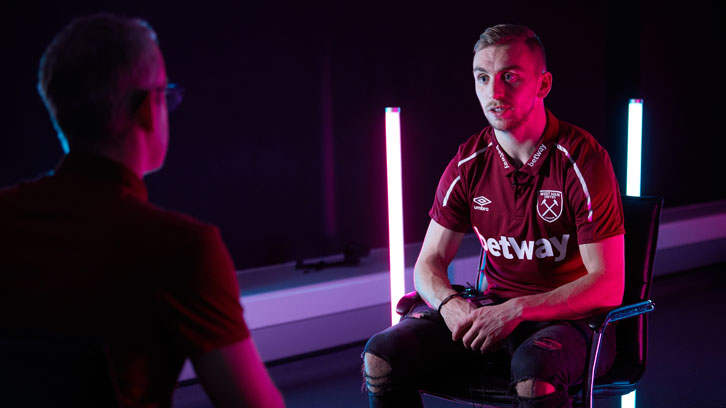 Some players would be overawed by the prospect of making their debut at Manchester City and the challenge of keeping West Ham United in the Premier League - but Jarrod Bowen is not one of them.
After overcoming the setbacks of unsuccessful schoolboy trials and seeing his boyhood club Hereford United go out of business, Bowen became the hottest property in the EFL after scoring 52 goals in just two-and-a-half seasons. That outstanding form saw the versatile foward attract the attention of some of England's biggest clubs and a January Deadline Day move to east London.
Speaking ahead of potentially pulling on a Claret and Blue shirt for the first time at the Etihad Stadium on Sunday, the 23-year-old told Sky Sports he is ready for the next step in his relatively short but successful career.
Jarrod, what was it that attracted you to sign for West Ham United?
"The size of the Club, for one. Obviously with the stadium we've got. I went to stadium to sign and I walked out on the pitch and it's such a big stadium. The gaffer, as well, has got so much experience, so working under him because he's obviously worked with a lot of young players and improved them, and then obviously the squad of players, I thought 'I can learn off them' as I'm still young and not the complete package as a player yet. If I can keep learning from them each day, as they've played at the top for however many years and it's not a coincidence. There were a lot of factors so as soon as I knew West Ham were interested, it was kind of a no-brainer from there."
What did David Moyes tell you about how you will fit into his team?
"When we first met, I think it was just a case of 'We'll work on the training ground to begin with' but he said he's watched all my games and all my goals so he knows what I'm about and he knows I like to score goals. But I'm not expecting to come in here and demand a starting place. I know I've got to earn it, I've got to work each day, because I'm with an unbelievable group of players. I've just got to keep working hard and, when I do get the chance, I've got to score goals because that's what I enjoy doing and what I feel like they've brought me into the Club to do, so I'm looking forward to that responsibility."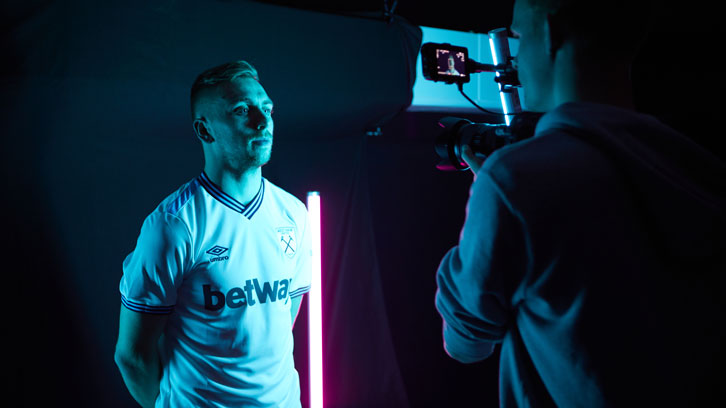 You saw the Brighton game, which ended 3-3, so how do you cope with the pressure of helping the Hammers improve the situation?
"I had pressure and expectation at Hull, but this is a whole new level now. I start from the first steps and when I get my chance on the pitch, I need to take advantage of it and play well. Then, I think the goals and stuff will come and you start to deliver on those expectations that are put on your shoulders, I guess."
You've had a great season with Hull City, so how do you think you'll handle the step up to the Premier League?
"I feel like I'm ready. I feel like now is a good opportunity and I was ready for the Premier League. Obviously, I'll need to get used to the pace of it and the technical side of it and that comes. I've not had much experience of the Premier League at all and that was when I was much younger, so I've developed since then, so it's just a case of knowing what's expected of me and then me delivering it. Everything is different, it's a different level and now I've got to step up again, but I believe in myself, so I've just got to repay the faith of West Ham for bringing me in here, on the pitch."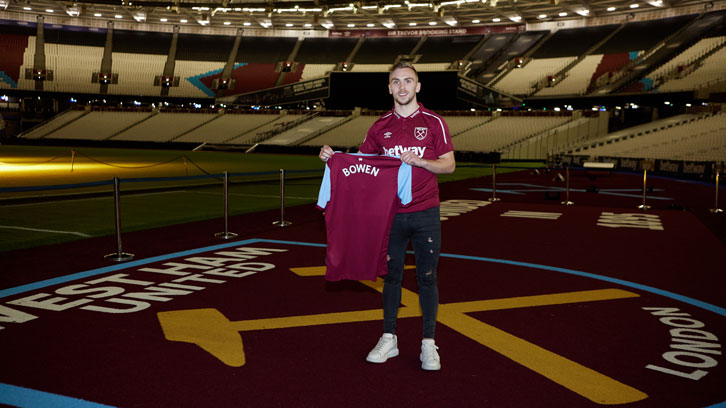 What have you made of your first few days as a West Ham player?
"It's been great. They've been welcoming and it's a really good group. I met them Saturday before the game and I've been training with them since then and sometimes you feel like the new kid at school when you don't really know anyone and know the surroundings, but everyone has been very welcoming. That's good because it can be quite daunting, so I can't thank them more."
How does it feel ahead of potentially making your first two West Ham appearances at Manchester City and Liverpool?
"It's the best, isn't it! It's what I dreamed of as a kid, and to have my first two games against Man City and Liverpool, I don't think it gets much better than that. It's obviously a bit surreal and I think when it starts to sink in, it'll start to feel normal, but when I signed and I looked at the first two fixtures, I thought 'Here we go! This is the Premier League'. This is what everyone works for and why everyone wants to play in the Premier League."
Do you believe West Ham can get out of trouble?
"One hundred per cent. It's still very tight and we have a lot of games to go, games against teams around us, so I am not worried about that. I've seen the squad and the manager and the mindset of everyone that we want to get out of where we are now."