David Moyes spoke to members of the assembled media on Friday afternoon as he looked ahead to Sunday's Premier League match away to Manchester City.
From the challenge presented by upcoming fixtures to the strengths of new first-team coaches Kevin Nolan and Paul Nevin, read on for the manager's thoughts from his pre-match press conference…
 
I'd be happy playing badly and getting a result
What we've seen from Manchester City in recent years has been incredible, and we're now seeing something similar from Liverpool. 
I can only ever say 'you play everybody in the league twice'. We've got a lot of other teams to play. Unfortunately, in the short period since I've come in, I'll have had to face Liverpool twice and Manchester City, but you have to play them all at some point. 
I went to watch them against Tottenham and they played really well. The result didn't go their way but sometimes that happens. You can play very well and not get results. 
I would be happy to play badly and get a result. Their result at Tottenham the other day wasn't quite right, but ultimately they have lost a couple of games in a row. We'll go there to try to take points from the game.

We'll try everything we can in our next two games
[With our next two games against City and Liverpool] I don't think in football it comes much tougher. There're only a few clubs in Europe you would call tougher games. 
It's also a challenge. I said it in my press conference the other week, whoever the best teams are, someone's out there trying to plot to beat them. All football managers are thinking: 'What system could I beat them with? What players could I beat them with?'.
You only need to look at Manchester City's success in recent seasons – it's been exceptional, but Liverpool have gone out to find ways of getting a better team to beat them. People will now be out to beat Liverpool, that's what happens in football. 
We'll go into both the games knowing that it's not an easy task but we'll try everything we can to get a result.
What matters is where we are at the end. It doesn't really matter where we are in the middle of February. You play everybody twice so, come the end of the season we'll give ourselves a good chance of being in a strong position, but we'll have to win games. 
The ones we've got coming up at the moment look much harder, but it's where we are at the end of the season which is really going to count.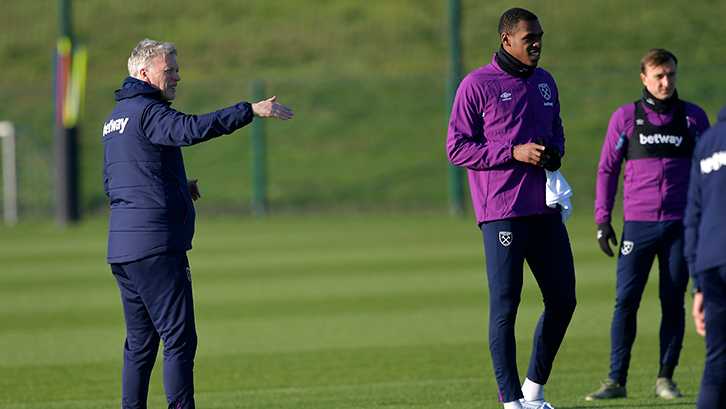 Our new coaches add something different
I wanted to add to our staff, and we've taken our time, partly because January has been too busy to get things done. 
The minute we got January out of the way I was able to look and get people in. I wanted to bring a couple who were different in personality and different in style from what I was and what Alan [Irvine] are. 
I think Kevin [Nolan]'s well-known around these parts. He knows the Club better than me or anybody else, so I'm hoping he can guide us in certain parts of that. 
Paul [Nevin]'s come in with an experience and understanding of different clubs, but also got a background I felt we needed. I hope both of them can do as well as the likes of Stuart [Pearce] and Billy [McKinlay] did for me when I was here last time.
 
Brighton draw was down to individual errors
What has to happen is we have to cut out individual mistakes. 
If it was because our shape defensively was very poor, or if it was because we weren't tracking runners well enough, or if it was because we were getting outjumped in the box to score, it was none of them – it was simply down to really poor individual mistakes. 
Ultimately, you still take responsibility for it, but I'm saying to the players now: 'you've got to take responsibility for doing the right things at the right time and making the right decisions.' 
Hopefully we can cut out those goals because for long periods of last week it looked as if we were going to pick up all three points.
 
The fans have a massive part to play
The noise in the stadium at times has been fantastic, and we need the fans at the moment. If we can get 60,000 at all the games: the players need you, and the supporters can play a really big part. We need them behind us.