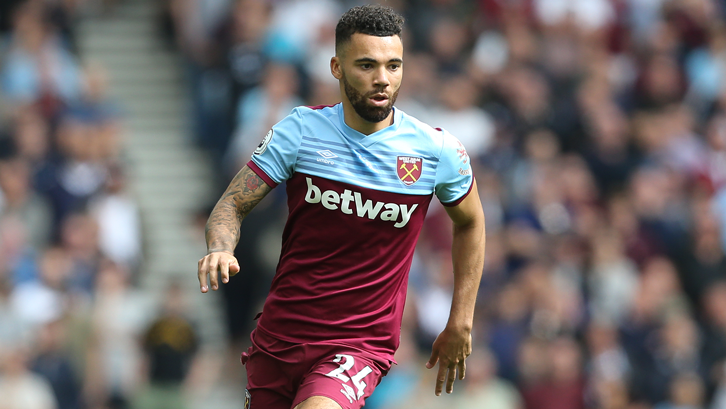 Ryan Fredericks says West Ham United will remain on the front foot as they seek to turn things around and start climbing back up the Premier League table.
The Hammers slipped into the bottom three at the weekend and away games at reigning champions Manchester City and runaway leaders Liverpool are up next, but the ever-positive Fredericks insists he and his teammates are not writing off those games by any means.
The 27-year-old says the Irons will travel to the Etihad Stadium on Sunday afternoon determined to build on their positive performance in the recent home game with the Reds and their three-goal showing in Saturday's draw with Brighton & Hove Albion.
We can't just sit back and hope for the best. We've got to attack and try and score goals and not concede them at the other end

Ryan Fredericks
"We're not going to give up at all," the right-back confirmed. "There are so many positives to look back on and we know that we've got good players in the changing room, so we're confident of going into any game and beating the opposition.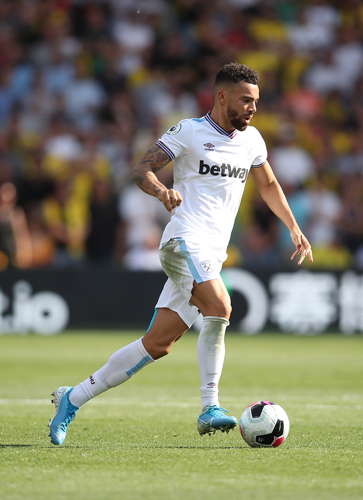 "We know we've got Man City on Sunday and we're not going to be looking just to stay in the game and get  a draw. We're more than confident that we can go and score goals. As long as there are no mistakes at the back, we are confident of picking up points.
"They are tough games, but every game is tough. If you play a team at the top, they've got world-class players and if you play a team at the bottom, they've still got class players and they're fighting for their lives, so it doesn't really matter who you are playing now.
"We had just as many chances as Liverpool the other day and we didn't take them. If we take our chances, we're confident of beating anyone.
"We'll approach those games as we approach every game. Every game is a 'must-win' game now. As you come to the end of the season, we're desperate for points. We can't just sit back and hope for the best. We've got to attack and try and score goals and not concede them at the other end."
After creating enough opportunities to at least hold Liverpool last Wednesday evening, West Ham roared into 2-0 and 3-1 leads against Brighton on Saturday, only for two late defensive mistakes to see the Seagulls snatch a share of the spoils.
Fredericks was naturally frustrated to see two points lost, but closed by restating his belief that the Hammers possess the quality to return to winning ways before it is too late.
"That's why we're all so gutted and frustrated is because we're not one of those teams who is trying to nick wins when we're not playing well and that we're not good enough to beat teams," he continued. "We're good enough to beat anyone on our day, which is why it's so frustrating.
"We scored three goals and were more than comfortable then, all of a sudden, it just changes and we're not at it at all, which is so frustrating.
"There are a lot of positives, but we don't want to be saying that every week and not winning games. It's all well and good playing well or having good times in a game, but at this time of the season it's all about winning."