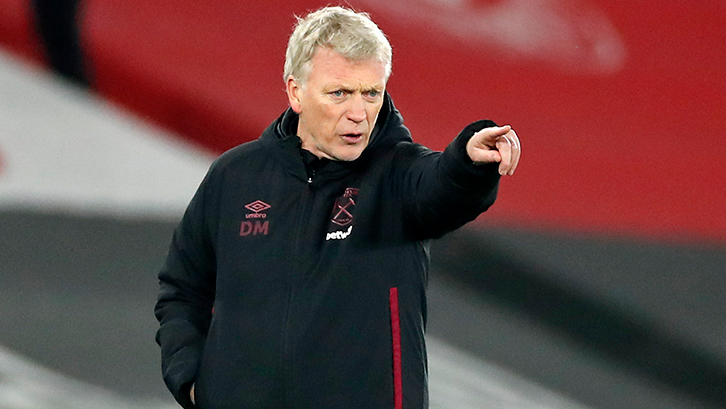 David Moyes is looking to get 2021 off to the best possible start when West Ham United travel to Goodison Park to take on high-flying Everton on New Year's Day.
The manager spent over eleven seasons in charge of the Toffees earlier in his career, but recognises that there is little room for sentiment as the Hammers bid to return to winning ways in the Premier League on Friday evening.
Speaking at his virtual pre-match press conference, Moyes discussed the challenge facing his team on Merseyside, forward Michail Antonio's return from injury – and the significant progress made during his second spell in charge of West Ham, having returned to the Club just over a year ago now, in late December 2019…
 
It's a really tough game, going to Goodison Park. It always has been over the years.
It's never been an easy place for any team to go and win. I really enjoyed having that behind me when I was there [managing Everton]. 
They've got an exciting team. Everton are now trying to compete right at the top end, so it'll be a really tough game for us.
I don't know how often it'll happen in the future that managers will get the chance will do eleven-and-a-half years at one club, but my Club's now West Ham. I'm going to Goodison to win for West Ham now. That's my job and I'll do everything I possibly can to do it. 
I'll never take away my memories from Everton. Probably my best were of the players during my time there: I had great players, great to work with, really good characters, and I enjoyed my time there very much.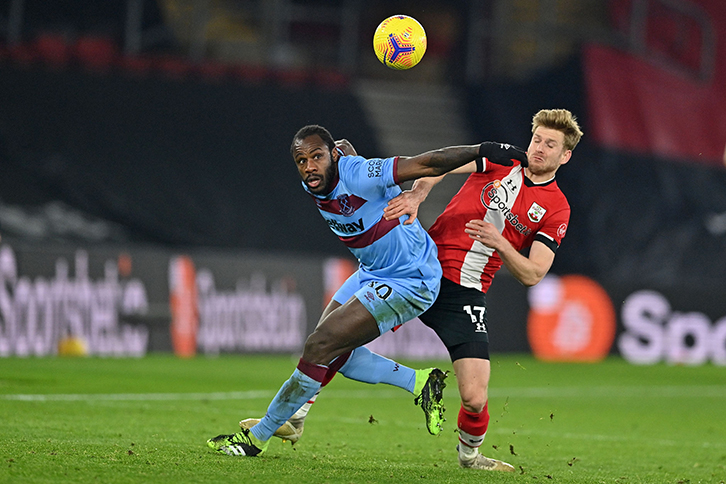 We have to manage Michail Antonio's return carefully.
I thought even with the little bits when Michail came on [against Southampton for the final 15 minutes] he made a bit of a difference.
He gave us something, but I'm probably having to take him bit-by-bit. We're not sure how much we can get out of him and I'm loathe to lose him to another injury. 
At the moment we've sorted of muddled through, and we've just not been quite as fluent without him in the team.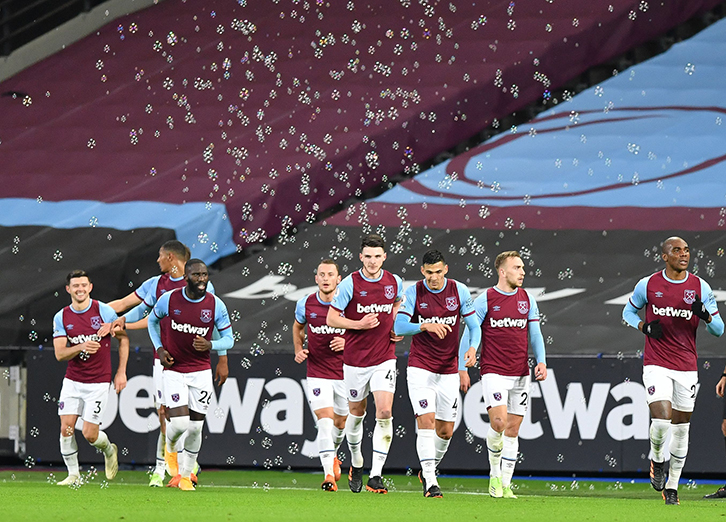 It's been a really good first year back at West Ham United in footballing terms.
When I came in this time, it felt much harder to stay in the Premier League, which was a lot to do with the quality of the other teams when you look at the teams who went down last year.
Then from that, I had to build on it and pick us up so for me, it was good. I wanted to come back and show that I was the right man to do the job, so that gave me a lot of pleasure. 
Probably the biggest pleasure has been seeing how the team has evolved. It's really difficult to explain this, but we've got an atmosphere at the training ground now which I haven't seen before. 
We've got players committed, determined, fighting for one another, and I want to improve on that, but the only way I can do that is by getting better results and better results and trying to play better. 
We're doing that – maybe not in the last month or so, where our play's not been quite as good as before – but we're still getting some good results on the road and on our journey.