eSports
Gaming Guy: Guy Demel on the world of Esports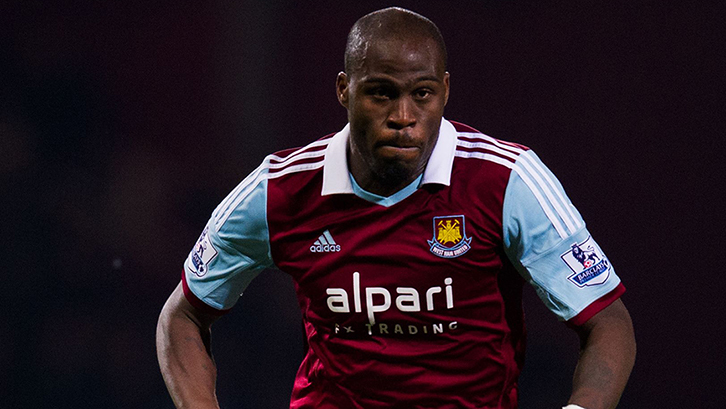 Esports represents the future, and it's a development which the modern sporting world is increasingly embracing with every passing year.
Ex-West Ham United right-back Guy Demel enjoyed plenty of glories during his 83 outings in Claret and Blue – including starting the 2012 Championship Play-Off Final win over Blackpool at Wembley – but now has his sights set on a different prize.
Veteran of two World Cups, and a Bundesliga winner with Borussia Dortmund, the former Ivory Coast international made the switch into gaming upon his retirement, becoming Performance Director at MCES – a French Esport club based in Marseille.
We caught up Guy and discussed his such elite footballing experiences are helping up-and-coming players in the worlds of FIFA, Call of Duty, Fortnite, League of Legends – and more…
Tell me a little bit about MCES, your role there, and how it has evolved…
For a couple of years, I'd had the idea with Romain Sombret, the CEO of MCES and his wife and General Director, Sandra Sombret, to invest and build up Esports in the south of France.
I took on the role of Performance Director. The idea was to bring all my experience from football into Esports.
First of all, we felt that the best way to develop an Esports club was to work on different processes. One of the most important things for us was to create an academy, which would be very important for us – similar to the academy every young footballer has in his neighbourhood.
In France, it's very difficult for kids to go somewhere and train in Esports with the help of coaches, while also having time for physical exercise. We noticed that most kids in Esports were playing from home, and therefore could find themselves cut off from the social world. 
The idea was to create a place where they could come together and meet different people, and at the same time as getting coached, they would also get taught some physical education, too. 
We started with that and we are very happy with how it's gone, because our vision of Esports has made a major difference to us and other clubs in France and across Europe. 
For example, players could have two hours of Esports coaching, depending on the game – League of Legends, Fortnite, whatsoever – and in between, or after, that, they'll have two hours of physical exercise. 
Just as we evaluate their progress in gaming, we evaluate their progress in physical education, too, because it's very important to be healthy and have different experiences. We've found it works!
We then started up a professional team, which is different. We have players under contract and they train every day, depending on their speciality – the game they're into. They train physically every day as well. 
We work with a company called HumanFab, down in the south of France. We bring our professional players over to them for different tests: cognitive, physical, reactive, decision-making… 
These all relate to Esports, because professional gaming is so quick and you need to have a quick connection between seeing things, making the right decision and then acting. 
We've found a way to evaluate that so that we can help our players progress.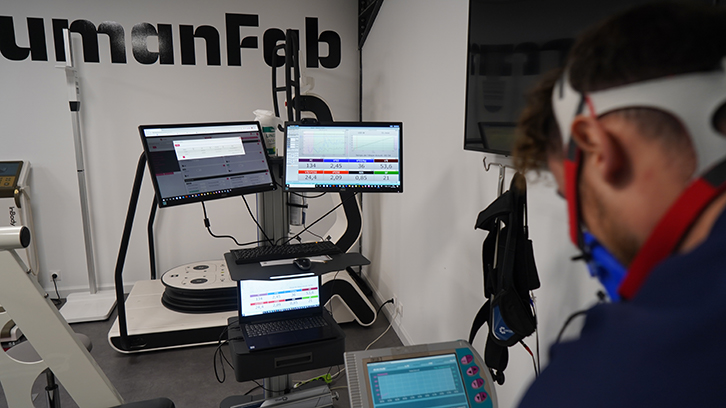 How do your experiences as a professional footballer help?
We bring everything into our process. 
We've got two Sporting Directors: myself and Yannick Agnel, who is a double Olympic swimming champion. The combination of both of our experiences – I come from a team sport, and he comes from an individual sport – means we bring different approaches to the game for our players.
It's all about how you prepare for a game – during the week, the day before a game, the day of a game – and how you train. We teach them how to analyse the opposition, watch them play and work on exploiting their weaknesses.  The mental part of it is very important also – how each player prepares for a competition. 
It also helps us with profiling – how we recruit players. We work on what type of team or club we want to be. Let's say we want to build a FIFA team; are we going to be a team that attacks all the time, or play the long game more often? 
Once we've decided that, we profile the type of player we want to recruit, and then we start looking all over Europe and the world for the player who fits the identity of MCES.
It's a huge world, Esports, and you need to be organised, so that's the reason we're trying to think like a professional club in a different sport. At MCES, we're trying to put a more professional attitude and mindset into Esports.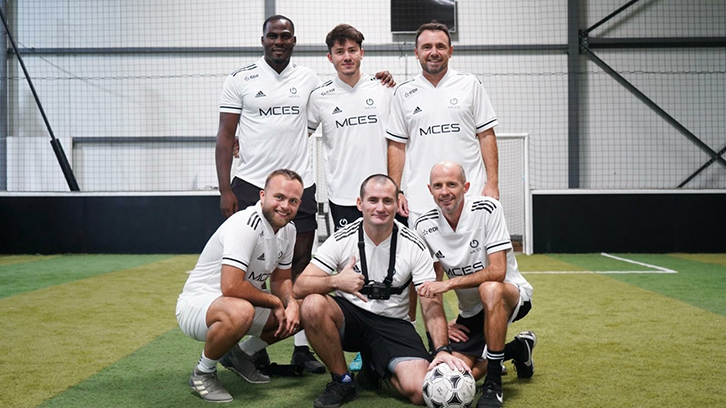 What first got you interested in Esports?
I've always loved gaming and Esports as well. A long time ago, I used to watch competitions. Then, when the opportunity came through my business partner, Romain, it was clear I wanted to be a part of it.
I'd love to be a Sporting Director in football one day as well, but at the same time it's a great experience for me because I can put in place different processes: a methodology, how to train, and how to develop our intensity and skills. It's matched perfectly.
It must be rewarding to develop young Esports players?
Yes, it certainly is and I learn a lot from them as well. It's always good to help the young people at MCES because we are trying to give them as much as we can.
It's very important to train properly. Most of them think that playing for lots of hours will make them a better player, but no – it's about training better. That's what will make you improve.
It's not just about the amount of hours you spend in the chair playing the game. We train to be more efficient. 
Players have a really busy schedule, but at the end of the day, we have good results – and even when we don't, we all believe in and follow the process at MCES.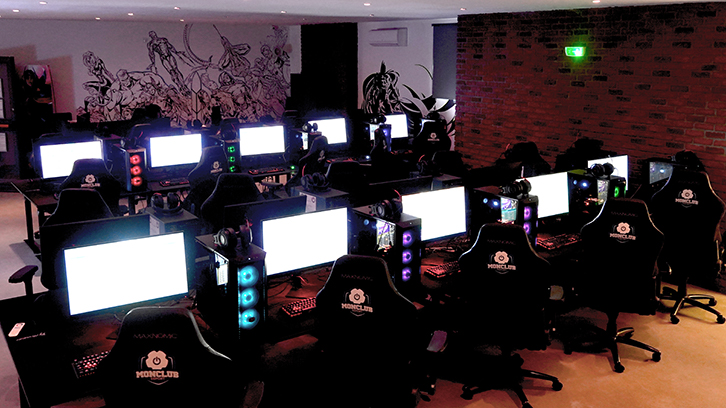 Do you still follow West Ham United?
Of course! I had such a great time there and am still in contact with players and ex-teammates as well. 
They're doing pretty well this season! I'm very happy for the fans and for the Club and the Chairmen – they're doing very good work, and the new Stadium is amazing. 
The Boleyn Ground was unbelievable, and I was grateful to have had the chance to play for West Ham there, but I can see the atmosphere and just how important it was for the Club to make the change because they have to aim high.
The road they're taking right now is very good, so I'm very much proud of what they're doing.
I'd just like to say a big 'Hello' to the fans from West Ham, and everybody at the Club! Let's keep going!  
Finally, what was the gaming scene like at West Ham when you were there?
I used to spend a lot of time playing FIFA with Winston Reid – he was my boy! We used to play for hours. Sometimes, we'd play with Mo Diame as well.
It may sound crazy, but when you're a player and you get injured, and you can't be out there on the pitch or touch the ball, sometimes sitting on your sofa and playing games can still make your brain work. Your brain's still in the game.
Don't get me wrong, nothing can replace the feeling of being on the pitch, but you play with other people, you have to find solutions in your decision-making, and you have to move your players and keep your brain ticking along.
We see it now in football as well. We see that footballers' physical capacity has increased – players run faster for longer, they're fitter – but I think that the next development will be in decision-making – the football brain – and how people understand the game.
By playing football games, you're still thinking about it. It helps your brain keep working.
To find out more about MCES, visit mces.gg.