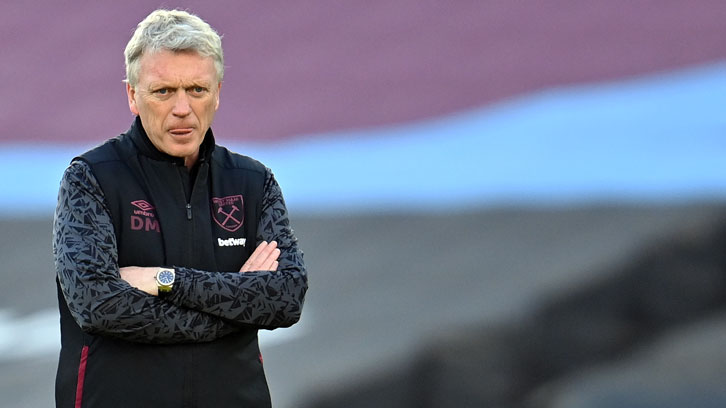 David Moyes discussed Michail Antonio's potential return from injury, compared West Ham United's improvement to that of Tuesday's opponents Southampton, the festive fixture schedule and what Manuel Lanzini and Saïd Benrahma need to do to earn more game-time in his virtual pre-match press conference.
The Hammers head to St Mary's Stadium just 52 hours after taking on Brighton & Hove Albion at London Stadium on Sunday, while the Saints have had an extra days' rest and recovery time after playing at Fulham on Boxing Day.
Here is what the manager had to say to journalists about that and the other aforementioned topics on his video conference call…
I would doubt that Michail Antonio will be ready for the Southampton game.
We obviously tried to get him back because we know how important he is to us and what he can do, but we're being told the timescale by the medical team.
He's getting closer, as you can see, so we're just beginning to get the football work into him now and the biggest thing is that we have no more damage to his hamstring.
He's getting closer, that's for sure.
I can only watch Southampton from afar and say that I think they've done a really good job.
They were a strong team last season and they improved as the season went on, but I'd like to think we were very similar in many ways, as well.
I think we improved at the end of last season and we've improved again this season.
We've both got a few injuries at this moment in time, which we would prefer not to have, but that's part of the game and it's much better being in the top half of the league than it is being in the bottom six, that's for sure.
I don't really want to discuss the fixture scheduling because anything I say could be seen to be whinging.
We play our football over Christmas and the New Year – I did it as a player and as a manager – and we have to get on with it.
Some of us will be tired, some will be less recovered than others, and you'd like to think the powers could have worked it so it was better for all the teams, but it seems they can't do that.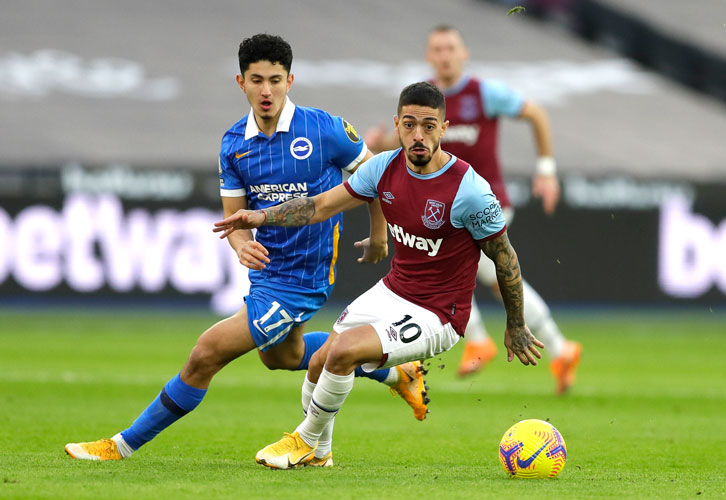 Manuel Lanzini is much closer to being ready to start games.
I think he would have been more in contention had he not picked up a really slight groin strain in training after the Crystal Palace game.
He just opened his groin up, which kept him out of the Chelsea game, so it wasn't something which kept him out for a long time, just three or four days.
I would like to get Manu back because he has got creativity and he gives us something different, but we need Manu to be fully at it as well, realising that the team is working hard with and without the ball. We want him part of that, because he's very creative.
We trust Manu and, if you look at it, he started a few games last season, but if you look at this season, we've been pretty consistent.
We made a couple of changes in the last game or two, but overall our team selection has been pretty consistent, so it's a case of breaking into the team and, when you do, showing what you can do.
The boys who came on against Brighton did very well in that game and, going forward, we need Manu, Mark Noble and Saïd Benrahma to be pushing Tomáš Souček and Declan Rice and Pablo Fornals because there is a good bit of competition in there.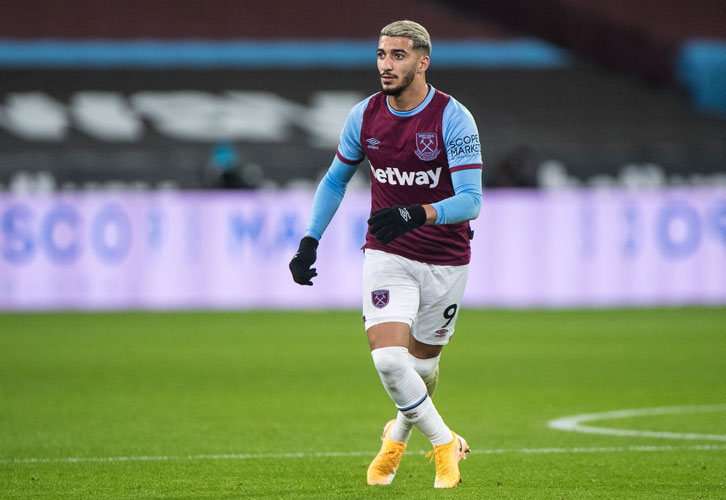 Retention of the ball is one of the things Saïd Benrahma needs to work on to get himself more game-time.
We like him, he's got ability, but retention and making sure he makes the right decisions more often than not is what we're after from him.
This is a step up for him and this is why, if we're going to be pushing him and judging him so quickly, I said it with him right from the start and I said it with Jarrod Bowen, I just know the boys from the Championship and some of them come in and hit the ground running right away and others need a little bit of time, and we're building Saïd up and making him realise the importance of making the correct pass and keeping the ball when it's not on, because getting the ball back off teams in the Premier League is not easy once they've got it.
I am sure he's frustrated but that's part of it as well, and he's also come into a side which, in the main, has been playing very well, so from that point of view he will just need to wait like everybody else, and there are other players who are waiting to get into the team as well to show what they can do.