Sometimes in football you don't get what you deserve.
West Ham United could argue that was the case for them at Chelsea after dominating the 70 minutes between the Blues' goals, yet ultimately ending up on the wrong end of a 3-0 scoreline.
For skipper Mark Noble, back in the starting XI for the first time since the Premier League opener against Newcastle United. there were plenty of positives to take despite the final result.
The 33-year-old, who made his 510th Hammers appearance at Stamford Bridge, was thrilled to be back on the pitch and play his part in a team full of confidence.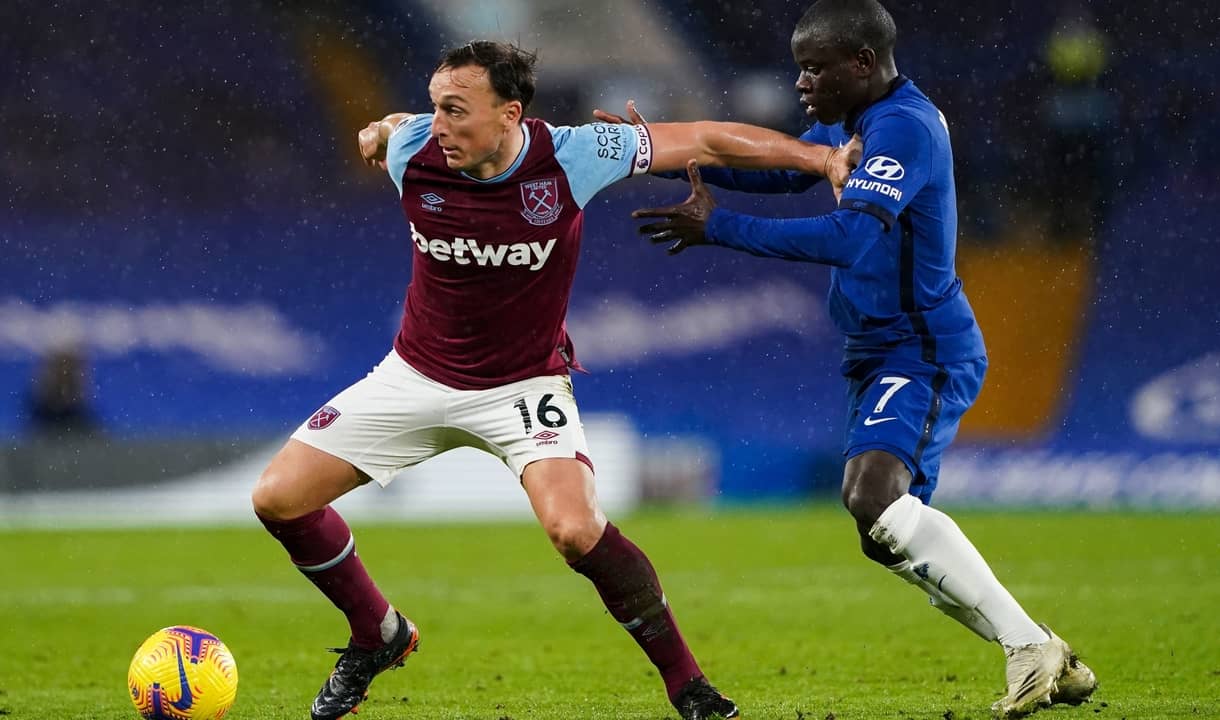 "[The result's] just so disappointing because for 70 minutes we played so well," Noble explained. "I'd rather not play well and win, but coming to a team like Chelsea, taking the game to them and dominating for large parts is a positive.
"I'm sure everybody would agree we were the better team for 70 minutes. Werner comes inside and shanks a shot that Lukasz is going to pick up, only for Tammy Abraham to be there and tap it in. They had a few things go for them tonight, but the manager was pleased with how we've played.
"It's a credit to us on how far the team has come to come here and play like that, take the ball and control the game, but goals win games and we didn't do that.
Coming to a team like Chelsea, taking the game to them and dominating for large parts is a positive

Mark Noble
"I've never missed this many games in a row when I've been fit in the last however many years I've played. To watch the boys play and do so well, it's actually been quite nice to see a different side of the game.
"The manager only told me on Monday morning that I was playing and I really enjoyed it. As much as we didn't make the keeper make a save, we created so many opportunities [to do so] but just couldn't get the ball in the net.
"We've lost, we didn't want to and I don't think we deserved to, but I just hope everyone can have a good Christmas now, as much as they can, and take that we've had a great start to the season, gone to Chelsea, played well and didn't deserve to lose. That's football."