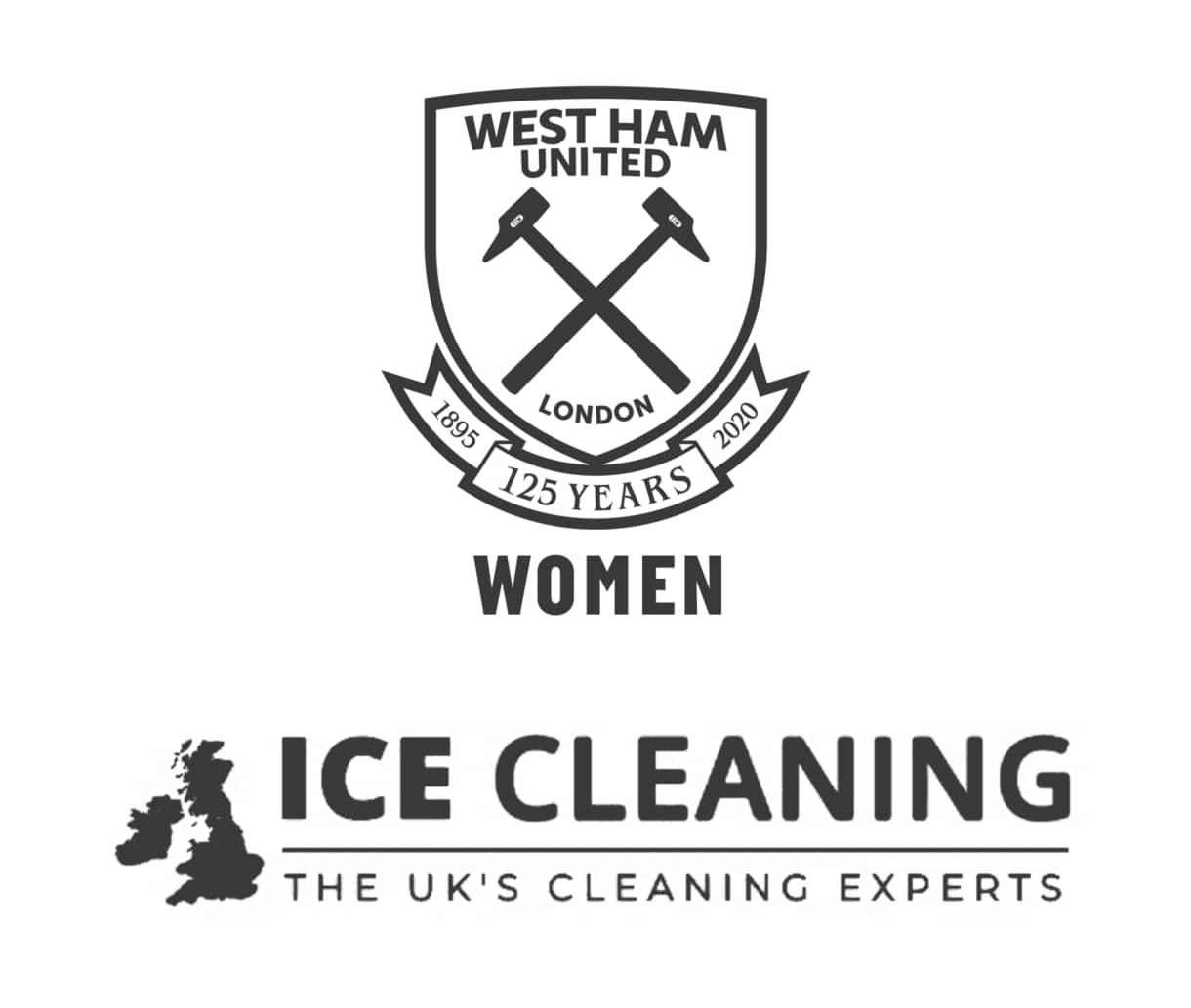 West Ham United women's team is delighted to extend its partnership with ICE Cleaning.
ICE Cleaning is one of the fastest growing specialist cleaning companies in the country and became the Official Industry Cleaning Partner of the Hammers women's team in May last year. 
Now, the partnership has been extended into the 2020/21 campaign, and as part of the agreement ICE Cleaning will now be cleaning the London Stadium offices, all the Club's training grounds and Academy house.
West Ham United women's managing director Jack Sullivan is thrilled at the news, saying: "ICE Cleaning have been a fantastic partner to the Club for the past 18 months, so we're delighted and proud that we have agreed to extend our partnership. 
"It's fantastic that they have not only renewed, but increased their sponsorship rights with us as we continue to grow in the FA Women's Super League.
"Zac Hemming and James Reynolds from ICE Cleaning have been fantastic supporters of what we're doing in the women's game and we're looking forward to another fantastic 12 months together." 
ICE Cleaning operates nationwide, specialising in four main sectors: Commercial Cleaning, Industrial Cleaning, Specialist Decontamination and Water and Fire Damage Cleaning. With years of professional experience, ICE Cleaning's highly skilled technicians pledge to deliver an excellent level of service with long-lasting results.
Zac Hemming from ICE Cleaning added: "I'm incredibly proud to announce ICE Cleaning's sponsorship renewal with West Ham United women's team. Despite the uncertainty that this year has brought, the decision to renew was indisputable. Last year was record-breaking for women's football attendance and I have no doubt that next year will exceed expectations. I'm so excited to see what the future holds for the team."
For more information about ICE Cleaning, visit their website here.