Manager David Moyes is soon to celebrate a successful full year in charge of West Ham United, having seen his side make outstanding progress during his second tenure at the Club.
While recognising that the Hammers' performance in the defeat to Chelsea on Monday evening ended with a disappointing result, Moyes was also pleased that it presented its fair share of positives as well.
The Irons will therefore seek to return to winning ways in the Premier League with confidence when they host Brighton & Hove Albion at London Stadium on Sunday afternoon.
Speaking at his pre-match press conference, Moyes discussed his players' progress over the course of the last calendar year, his thoughts on new signing Frederik Alves and Brighton manager Graham Potter, and the strides that West Ham United have made during 2020...
 
The players did a lot right against Chelsea
We're always looking to make improvements and we always don't like losing, that's for sure, but the players did an awful lot of good things in the game on Monday. 
I haven't changed my views on how I felt after the game: we just didn't quite defend our box well enough in moments when we should have done, and with the opportunities we got in and around their box, we weren't clean or clinical. 
We'll continue trying to make progress. I think we've had a really good year here at West Ham. I took over when we near the bottom three, but we came out of lockdown and won our games. 
We then had to start the new season and be better than we were, and I think we've shown that we are that. Hopefully we can continue, keeping positive and trying to play well. 
We've given a lot of the big teams a run for their money in some of our games, and I'm hoping that we can go to the next stage and start beating them in the coming months.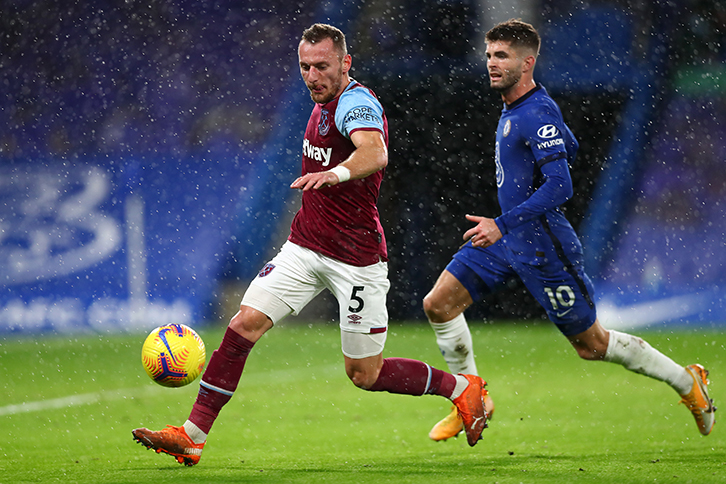 January signing Frederik Alves is a player of potential
He's a young boy from Denmark we've had our eye on. We wanted to try and do it during the summer transfer window, but we weren't able to do it then. 
He's come in for just over a million pounds, so it's a little bit of business that'll help us with a younger group. We want to keep trying to add young players and we want to try and make the squad younger as we go along. 
He's somebody with potential. He's probably not for just now, but he's a young player with a bit of potential who'll hopefully come good in the future.
 
I like what Graham Potter's doing at Brighton
I like Graham Potter and the way he's gone about his job and I think Brighton have given him the opportunity to do what he's doing.
They've got a good recruitment policy. They're building – they don't see anything with a short-term view – so from that point of view, it makes me feel that Brighton are a club who want stability.
That stability might take a little bit of time, but they've got a team full of very good players. It's going to be a tough game for us.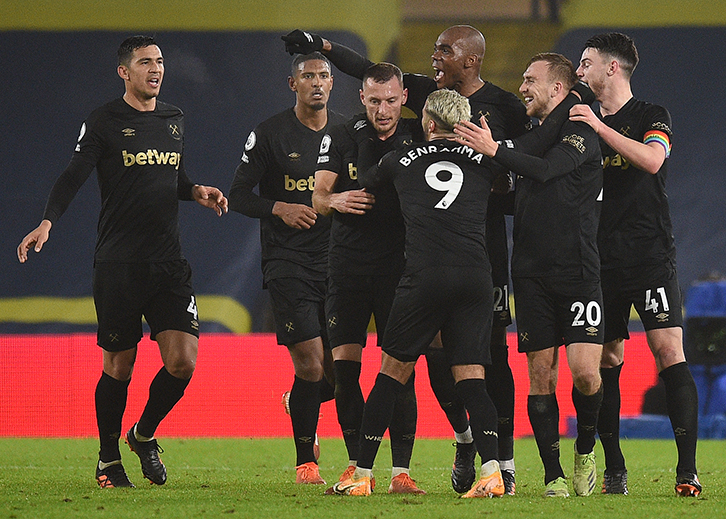 This Club has a real togetherness now
It was a big satisfaction to come back and keep West Ham out of the Championship, because it was a difficult situation. 
Even though the quality of the squad was better, with the quality of the Premier League at the time and the way that Bournemouth and Norwich, two of the teams who went down last year, were pushing really hard to stay up, it made it hard for us right until the end.
The most pleasing thing for me was how the players have come back and the group have got better. We've made progress in many ways and the players have played well. They've done a lot of good things. 
When you're just outside the bottom three, and suddenly you've got yourself mingling near the top end and competing against nearly all the top sides, not looking out of place, I'd have to say 'well done' to the players.
We've had some outstanding performers so far this season - some of our players are playing as well as anybody else in the country. We've also had big improvements from players who maybe over the last year or two have not played as well. From the players' point of view, they have to be really pleased with what they've done.
For me, I see a growing team spirit and togetherness throughout the Club – and now, we're just looking to pull that all together. I really do think there's a harmony around the Club and we can continue to build on that.
I've got to keep on them. I can't stop now – I have to keep at it, and we have to keep pushing more.