Club
West Ham United support NHS charity Christmas appeals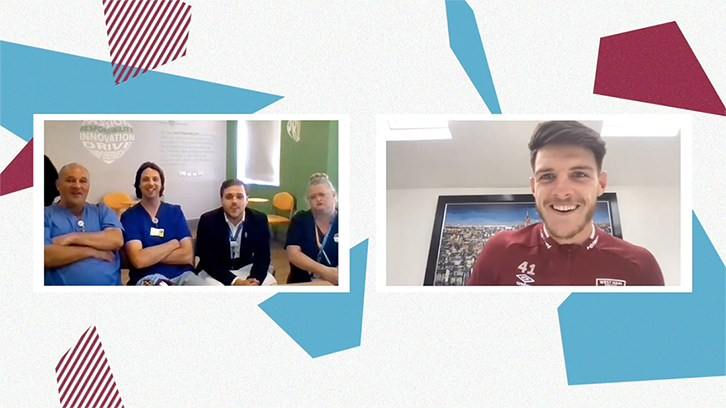 West Ham United is continuing to support Barts Charity, the dedicated charity for Barts Health NHS Trust, and King George and Queen's Hospitals Charity, who support the Barking, Havering and Redbridge University Hospitals NHS Trust (BHRUT).
Both charities are running campaigns during this festive season, urging people to give to their annual Christmas appeals so that presents can be bought for patients on Christmas Day.
For Barts Charity's most ambitious Christmas appeal ever, all patients spending the festive period in a Barts Health NHS Trust hospital will receive a gift, and the appeal will also provide hampers for the hard-working staff on all wards in the five hospitals that Barts Charity supports – Newham, Whipps Cross, The Royal London, St Bartholomew's and Mile End hospitals.
King George and Queen's Hospitals Charity are similarly raising money to provide care packages and presents for those most in need, including the children's A&E ward, and will be looking to purchase iPads to allow patients to video call loved ones they are missing.
Earlier this year, West Ham United made a pledge of support for the Club's local NHS trusts across East London and Essex, by committing to a range of new positive community initiatives which will help the NHS to provide vital support for patients and staff.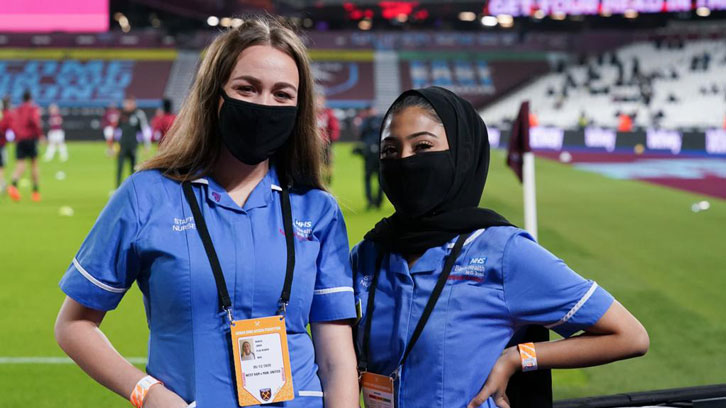 To help promote the work of the Trusts, West Ham United recently welcomed key workers to London Stadium for the Premier League fixture with Manchester United. Hammers players are also continuing to make personal calls to patients and staff in the run up to Christmas, showing their support at a difficult time for families. 
Lynda Head, Head of Fundraising for King George and Queen's Hospitals Charity said: "On behalf of the charity we cannot thank everyone enough at West Ham for supporting us through 2020. Our staff and patients are so grateful for the regular interest shown by both management and players. The donation of signed shirts and football tops has also helped us to raise funds that we have spent on wellbeing for patients, and staff caring for them, in our hospitals." 
Barts Charity's Adrian Thomas added: "2020 has been extremely tough for all of us in east London. But West Ham - the club, its players and its fans - have all shown amazing support for our local NHS in this most difficult of years. 
"West Ham is undoubtedly our biggest local club and this has made us all extremely proud. 
"Now at Christmas we're asking fans to think about those spending the festive season in hospital away from their loved ones. We'd be incredibly grateful for anything that the Hammers community can do to help us buy gifts for patients, as well as hampers for the staff who have done so much since the pandemic began." 
To support Barts Charity's Christmas Gift Appeal and find out more, click here or call 020 7618 1720. 
To support King George and Queen's Hospitals Charity's Donate In December campaign, click here.