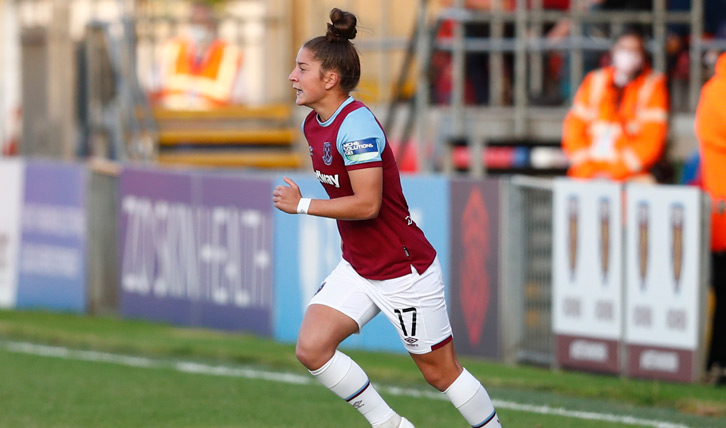 In the West Ham United women's changing room, at their training facilities at Chadwell Heath, every single player has a motivational mantra hanging above their respective seat. 
If you are seeking to be inspired, before heading out onto the training pitches for a hard day's work, then choosing a quote spoken by one of the greatest footballers of all time is certainly one way to do it. 
For Ruby Grant, the young midfielder who signed for the Hammers in the summer after the global COVID-19 pandemic affected her plans of studying in America, words of wisdom from Brazilian icon Pele help to keep her centred. 
It was the footballing legend who said: "Success is no accident. It is hard work, perseverance, learning, studying, sacrifice and most of all, love of what you are doing or learning to do."
It is this very line that Grant is guided by every single morning.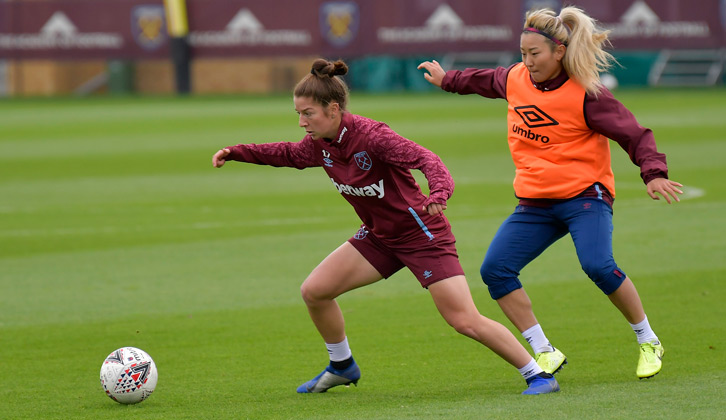 "Pele has always been an idol of mine and I've always looked up to him and what he accomplished in the game," the 18-year-old said. "He didn't have a bad career, did he?
"If you can follow the advice of one of the best players to ever play the game, then you won't go far wrong. For me, he has to be considered the best footballer of all time. 
"I found this quote online a couple of years ago while I was searching for something motivational. I wish I had known of it when I was younger too, because I reckon it would have pushed me even more.
"I've watched so many clips and videos of him and the football he played was ridiculous. My family and I love watching those sorts of videos and shows, about Pele's greatest moments. I always think to myself that if Pele, one of the best to ever do it, knows just how much hard work and graft needs to go into it, then there's no reason why I shouldn't be working hard either."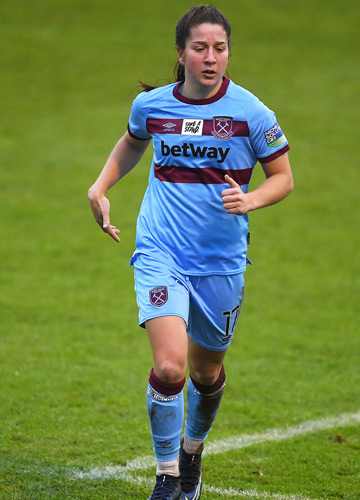 A graduate of the Arsenal youth academy, Grant is used to hitting headlines even at an early age. The youngster scored a hat-trick for the senior Gunners side aged just 16 in February 2009, helping the side to a 4-0 fourth round FA Cup victory over Crawley Wasps. 
The England Under-19s international had a place at the University of North Carolina, and in the North Carolina Tar Heels team, secured for 2020/21, but the coronavirus pandemic meant travelling to the States to begin the next stage of her career was impossible over the summer. 
Instead, Grant took the opportunity to continue to develop in east London, signing for the Hammers on a short-term deal. 
With eight outings in Claret and Blue under her belt, including her first start in the Barclays FA Women's Super League, all that matters to Grant is a continued love for football. 
For the midfielder, the end goal is to be the very best she can be. But that does not mean she can't enjoy the journey at the same time.
"This quote, Pele's quote, it really enforces to me that the love of the game, and the love for what I am doing, is the most important thing," Grant added. 
"You don't succeed in your dreams if you don't love what you are doing. There is no point striving for greatness if you don't enjoy the journey. For me, that's why I like this quote. It reinforces my love for football, and it speaks to me because of that. 
"The key words in it like 'hard work', 'perseverance' and 'learning, these are words that pinpoint everything I want to be as a footballer and how I want to live my life too. I know, if I do all the right things, then success is almost a guarantee. 
"But it's the journey of doing all those things. It's that pathway that makes you appreciate it more and makes any success taste even sweeter."