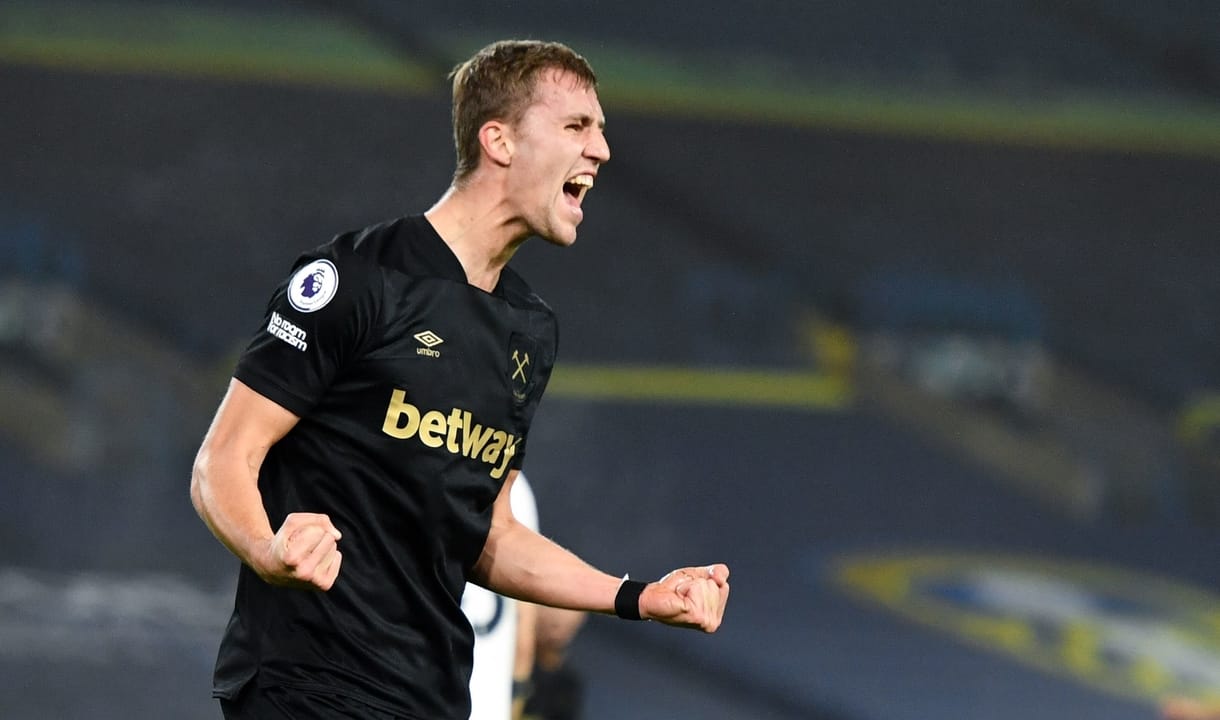 West Ham United head into Wednesday's London derby with Crystal Palace seventh in the Premier League table, but Tomáš Souček and his teammates are aiming yet higher.
After producing a fine performance to come from behind and defeat Leeds United on Friday evening, the Hammers could secure a fifth victory in six matches when they take on the Eagles at London Stadium.
And with those wins in the bank, Souček says West Ham will head into the game full of confidence.
"We are very happy because we've played 12 games and we have 20 points," the Czech Republic midfielder explained. "It's a good start for us and at the training ground and at the stadium everyone is happy.
"We want to transfer the performance from Leeds to Crystal Palace now. We played well, with our feet, our technique and speed and we want to keep that going into the next game, with the result as well.
"We've prepared for Palace, because they play a little bit differently, but we want to play our football and to win."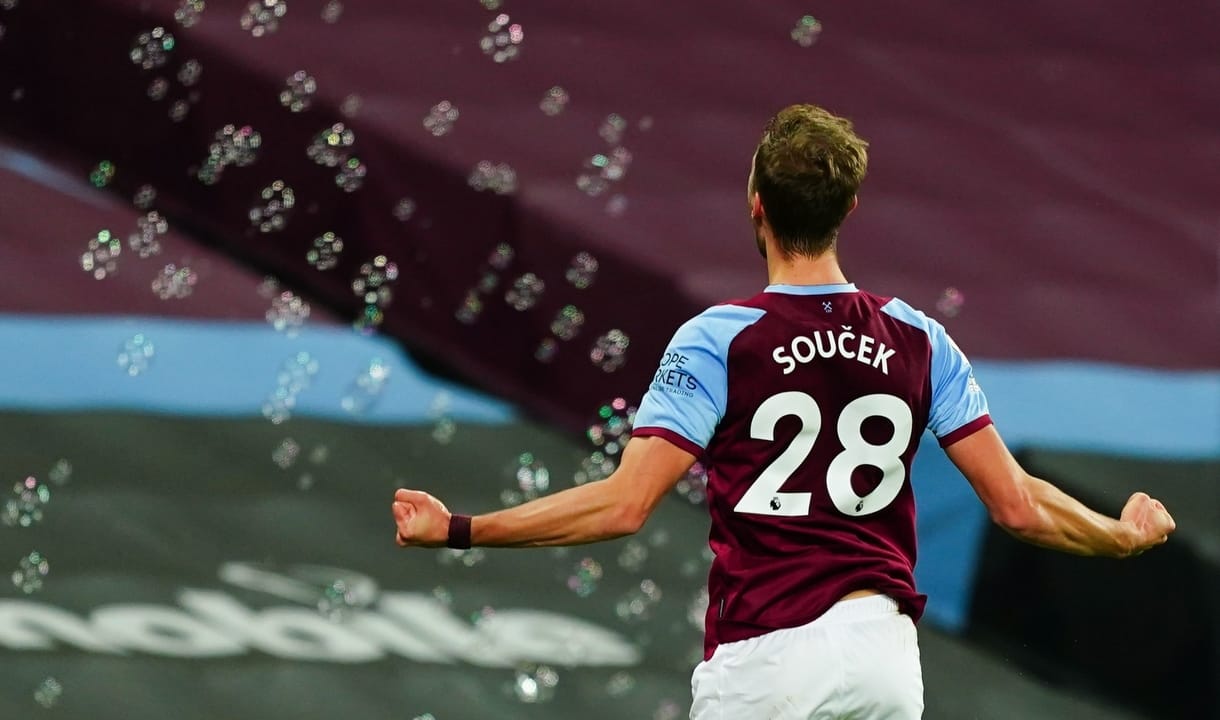 Souček has settled into life in the Premier League seamlessly since his January move from Slavia Prague, fulfilling a childhood dream of appearing in the English top flight.
Now coming up to 12 months in London and feeling fully integrated as a Hammer, he is determined to drive the Club on to greater heights.
"My parents are both very sporty, my dad used to play football as a goalkeeper and my mum played handball in the Czech Republic," he said. "So I played both sports, but I preferred football.
"We watched the Premier League and Champions League, and it was my dream to play in these competitions. So I'm happy I was able to play in the Champions League with my former team Slavia Prague, and now I am playing in the Premier League here.
"There was the chance to go other countries over the last two or three years, but when West Ham called it was a great opportunity for us. 
"In January our daughter will be two years old and we are happy here. We look forward to the time my parents and everyone in the Czech Republic can come to the games.
"It's a nice city and everyone has been great to us, from the football to our neighbours."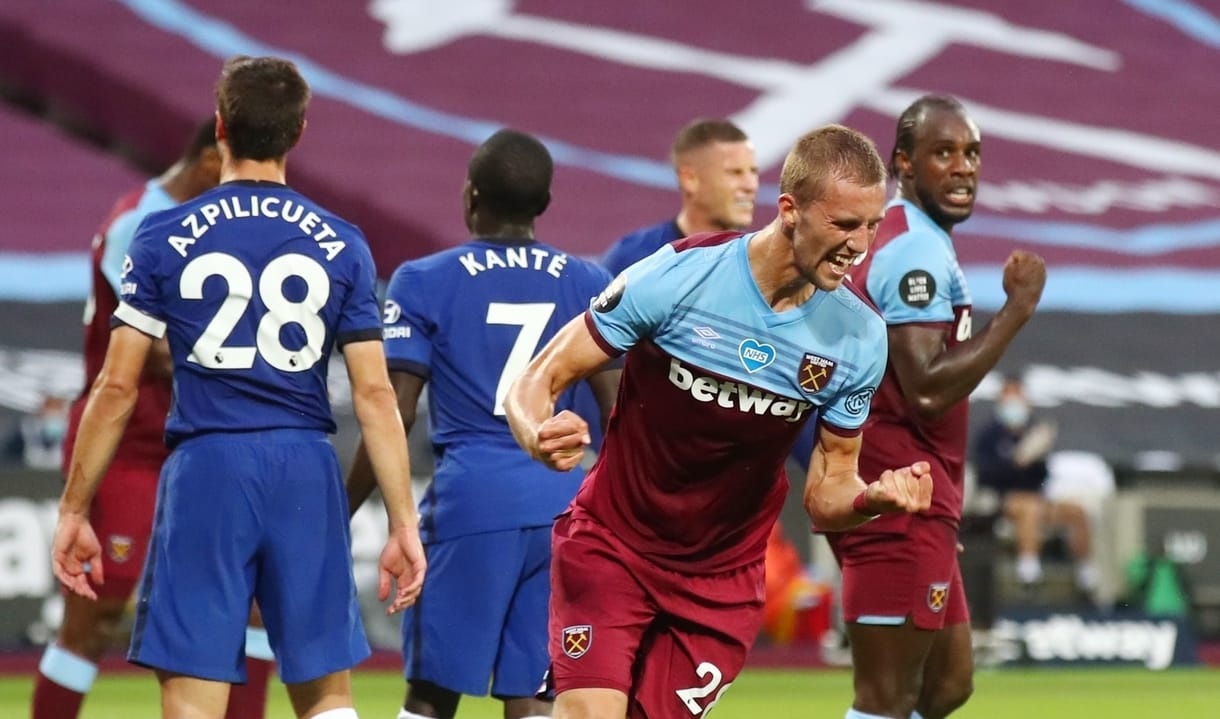 Souček has made a real impact from central midfield since his arrival, scoring six goals in just 25 appearances.
His first strike, in the 3-2 victory over Chelsea in July which set the path for Premier League survival, is one that will always be special for the 25-year-old.
"My first Premier League goal was really exciting for me, especially because it was a game against Chelsea and for us a very important three points," he added.
"This game I remember, because it was one of the best matches here. I scored the first goal and they took it away because of an offside, so I had to score one good goal more!
"I was very happy that I could help the guys, I felt more comfortable on the pitch after and everyone trusted me immediately and I could show them how I could play. And this game helped us away from relegation.
"I am very excited, I hope everything points to better ways and the fans come back to the stadium and we can achieve with them.
"I hope we stay near the top of the table and I'm liking it very much at West Ham. When I am in the team I feel something in my heart for them and I want to help take West Ham as high as possible."