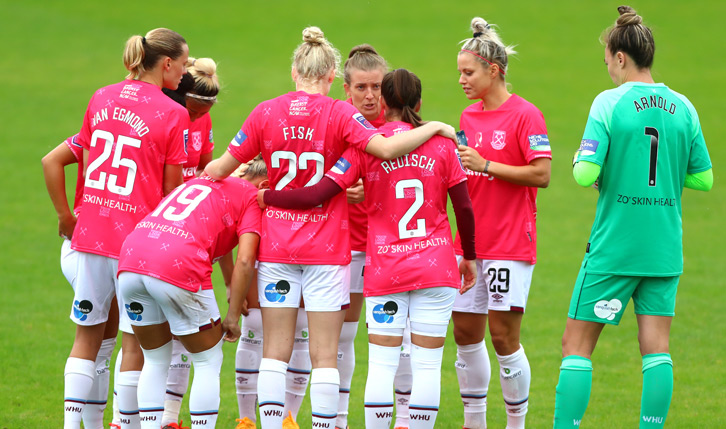 West Ham United women's team are proud to have worked closely with Breast Cancer Now to highlight the issues and symptoms of Breast Cancer and raise essential funds for research for a second consecutive year. 
Throughout the month of October and in support of Breast Cancer Awareness Month, the Barclays FA Women's Super League side wore a new, limited-edition pink shirt, with the entire profits of the sales of the shirts in the West Ham United store going to Breast Cancer Now.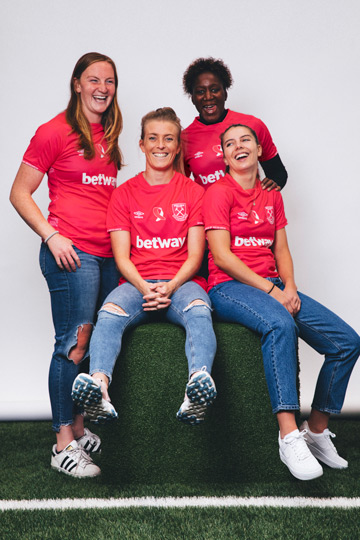 The Club are delighted to confirm that £23,167.65 has been raised for Breast Cancer Now by West Ham United women's support of their campaign so far this year, while limited-edition pink shirts are still available to purchase in the online store. 
In celebration of the incredible fundraising efforts by West Ham United supporters, women's partner Bartercard will be providing Breast Cancer Now with 46,334 trade points, which will be used across their network to help generate further donations for the campaign.
The Club's work with Breast Cancer Now also helped to give Breast Cancer Awareness Month coverage across national news outlets and broadcasters, helping to raise exposure for the battle against breast cancer.
Both West Ham United and Breast Cancer Now have worked to not only raise funds and increase the awareness of the signs and symptoms of breast cancer, but also to recognise those who also raise money in support of breast cancer research. 
To mark the end of Breast Cancer Awareness Month, women's captain Gilly Flaherty surprised lifelong West Ham United supporter Siobhan McKeon with a signed home shirt from the women's team and a pink Breast Cancer Now shirt, signed by men's star and women's team ambassador Michail Antonio, in recognition of her efforts to raise money for breast cancer research despite fighting the disease herself.
West Ham United women's Managing Director Jack Sullivan said: "During what has been a difficult year for everyone, it fills me with joy and pride to see how the West Ham United family has once again come together to support such a worthwhile cause in Breast Cancer Now. 
"For the second season in a row, we have been able to use our status to help generate vital fund for their continued research efforts, while also raising much-needed awareness around the signs of breast cancer. 
"There are still a handful of our 2020/21, special-edition, pink shirts available in the West Ham United store, should anyone who has not had a chance to do so yet want to purchase one and show their support for this campaign.
"I would also like to encourage women and men everywhere to regularly test yourself as breast cancer can affect anyone, at any time."
In a year that has seen unprecedented turmoil across the world, the Club and Breast Cancer Now would like to sincerely thank every single person who has helped to raise money and awareness in the fight against this insidious disease.