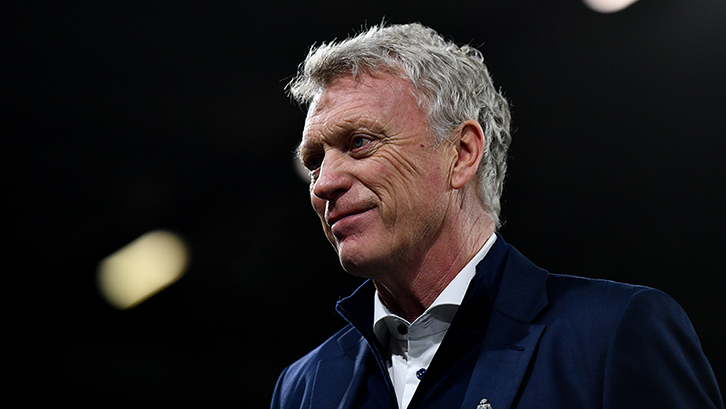 With West Ham United in good form in the Premier League, manager David Moyes was equally so in his pre-match press conference ahead of the visit of Crystal Palace to London Stadium on Wednesday evening.
The manager discussed a broad variety of topics with the media: from his side's team news ahead of the game, to his reaction to the Government's announcement that London will move into Tier 3 of COVID-19 restrictions and its implications for supporters' absence from stadia.
Moyes also spoke about the influence of recent full debutant Saïd Benrahma, Aaron Cresswell and his opposite number Roy Hodgson at Palace, and provided a touching tribute to the late Gerard Houllier, who sadly passed away on Monday.
 
Every team will have knocks and niggles
I've got a couple of boys who have got knocks and niggles, which we're having to consider, but I think if you get to the middle of December and you've not got knocks and niggles, there's something up with you. 
I think that's part of the game now. You get to this time of the season, where we're not quite halfway through, but it feels like halfway through in a normal calendar year, and I think a lot of the clubs will be having players who are missing some games at different times.
It's nothing really desperate. Like every other club, we've got a couple who might be struggling a little bit, but in the main hopefully everybody will be okay.
 
We need to look forwards in this pandemic
The whole country's in the same situation. All different parts of the country are in Tier 3 and we all have to abide by it. 
We need to get rid of this pandemic we're in. We need to try and go forwards and it's very difficult. We'd just started to see some green shoots of recovery with supporters coming back to the grounds, but unfortunately not now. 
Hopefully it won't be too long. Hopefully we can try and get over the Christmas period and maybe start to look to the future.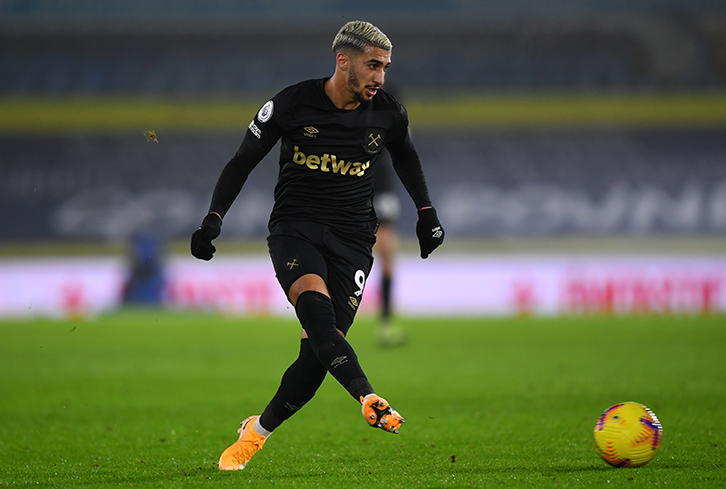 Saïd Benrahma played a big part in our win against Leeds
Saïd did a lot of really good things for us at Leeds the other night. He was a big part of us getting a really positive result and the team played well. 
He's had to be patient, because the team have been playing well, but there was an opening which came about and it gave me an opportunity to start him, so let's see how he grows. I think with the amount of games coming up, I still will need to manage him correctly. 
I played him for 80 minutes the other night, probably a bit longer than I was expecting to, but at the time it was 1-1 and I felt he was maybe still able to create a goal. Thankfully we got the goal which allowed me to free him up a little bit.
I think he's still finding his way and we've been really pleased with him. We're trying to get him up to Premier League speed and get him used to the levels we want him playing at.
 
Aaron Cresswell is doing a really good job
I said to Mark Noble [about Aaron Cresswell's 200th Premier League appearance last week], 'what do you think?' and he said '200? I'd done that when I was 22-years-old'! Cress is now 30! 
In all seriousness, it's great what he's done. He may be playing as well as he's played for many a year, and we're really pleased. 
He's assisting us, he's helping us, he's playing well defensively, so for lots of reasons he's doing a really good job.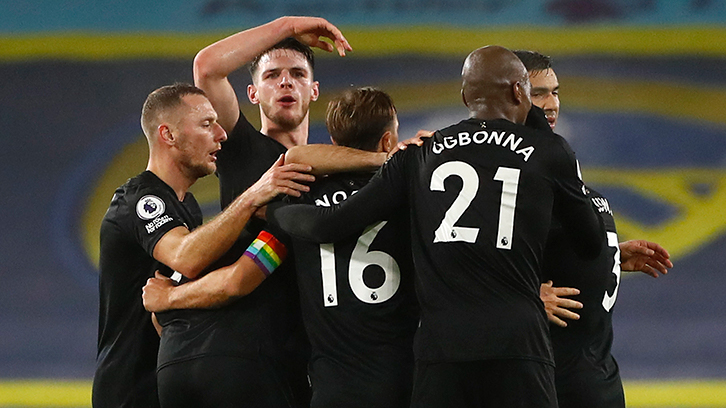 Great credit must go to Roy Hodgson for Crystal Palace's form
Crystal Palace have got a tremendous manager in Roy Hodgson, who's got great knowledge and has seen many things. 
I just think his longevity and experience has worked so well for Palace in recent years. I don't think you'd consider them as a team even close to relegation – they're looking more to get closer to the top end of the league – and you have to give Roy the credit for that. 
He continues to do a brilliant job and to keep going at his age is a great credit to him, it really is.
 
Our best start to a season in five years is down to the players
First and foremost, I'd put it down to the endeavours and hard work of the players. 
I've also got a really good staff here who've helped. Whether it be the fitness staff or the coaching staff or the medical staff, they've all done a really good job. It's got us not so many injuries, it's got us playing better, it's got us fitter, so I think all those things have really helped us. 
Ultimately, it's the players, and I have to say the players we've brought in as well have made a big difference to the squad and to the team.
You start every season hoping to achieve something special, but I said right at the start that I don't want to be promising the supporters something which I can't deliver. I'd rather promise them less and overdeliver if I can. 
We're only 12 games gone at the moment, and I don't want to promise too much – I'm still making sure we get 40 points. As soon as I get 40 points I'll be really positive, because I want us to be challenging and pushing, but let's not kid ourselves, it was only three or four months ago it was all about whether we could avoid relegation. 
You mustn't forget where we were, but you must also look forward and say 'we're changing it round.' I don't want to put too much expectations on the players and myself. Take small steps – that's what I'm trying to do.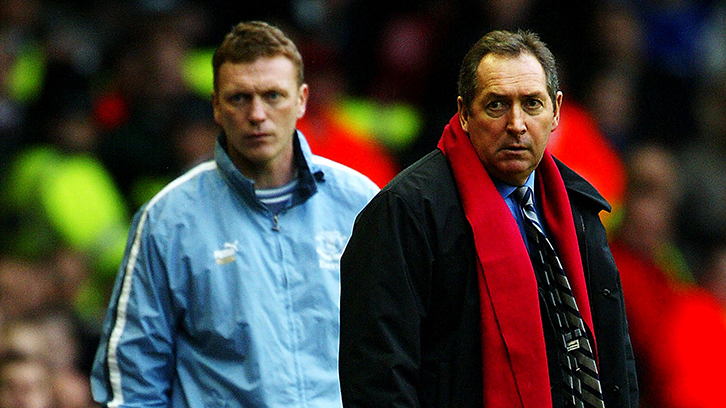 The late Gerard Houllier was a classy man
I've got great memories of Gerard, just as a great man. 
He was very supportive of me at different times in my career. At moments when I was young and coming through as a manager, he said some really nice things about me and gave me some confidence, but I think more importantly when I became the Everton manager, I had a great phone call – it was from the League Managers' Association. They said that Gerard Houllier [then Liverpool manager] wanted me to meet him and have dinner with him privately.
Gerard and I went to a restaurant, nobody else there, just me and him. We just sat and talked about football, because he knew the rivalry was going to be really big in the city [of Liverpool], even though we were good friends and good colleagues over the year. It was a great thing he did. 
When Gerard sadly lost his job at Liverpool, I thought it was the way forward. What I'd do is phone up the new Liverpool managers and say I'd meet them privately and have dinners with them. I think after that, they all said 'no', so it just gives you an idea of Gerard's class. 
He was a classy man. He gave everybody attention, and you can see that in the way everybody's talking about him. Through many years I've worked with him and UEFA and been close to him, so it was a real shock when I heard the sad news of his passing.