On Stonewall Rainbow Laces Day 2020, Jim Dolan, co-chair of West Ham United's LGBT supporters' club Pride of Irons, on the importance of the campaign during a challenging year
It has been a tough year, 2020, for everyone in football, to get used to the way things are. And it has been the same for Pride of Irons.
We have had to work out how to replace the pre-match rituals we lost on our matchdays.
We did hold some virtual pre-match meet-ups with other clubs' supporters' groups to try to build the community across football, and have been holding regular Friday night socials with our members where we could grab a drink and chat away into the early hours, which have been really good ways to bring the community together.
Often, people feel quite lonely and isolated in this period, regardless of their background, but particularly if they're from a smaller community.
Being part of the LGBT community it is quite tight and going out and sharing your same stories and experiences is important, and we haven't been able to do that in-person.
Mental health issues have hit the LGBT community hard, particularly Trans people who have sadly experienced higher levels of depression and suicide.
So, spending time together on video chats might not be the best but it is a good alternative and gives our members the sense of community that they might not otherwise have.
While meeting in person is obviously the way we normally welcome new members, it can be intimidating for some individuals, so the virtual meetings have given them the opportunity to dip their toe in the water, so to speak.
A HISTORY LESSON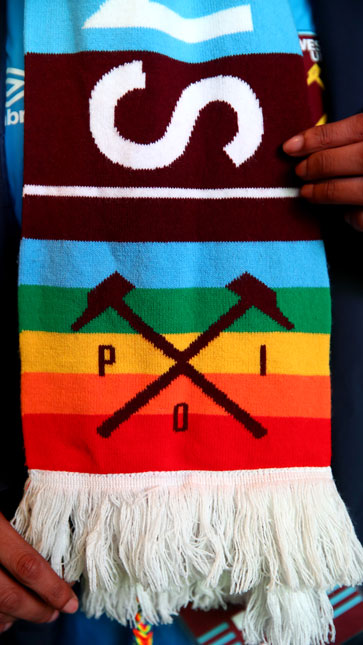 I have a radio show on an LGBT station and one of the things we talked about when the Black Lives Matter campaign began was that, when you have events like Pride and Rainbow Laces, some people come out of the woodwork and say: 'Why does this matter? Why have you got to shout about it? All sexualities matter!'
We had Pride Month this year and the LGBT used it, in part, to band around the Black Lives Matter movement and pointed out the really important information that the Pride movement was reportedly started by trans women of colour in the United States who led the fight for LGBT rights at the Stonewall Inn in New York City in 1969.
If you look into the history of the LGBT community, there is a lot of synergy with Black Lives Matter because a lot of the people who started our civil rights movement were black and Trans people, who are among the most marginalised people at the moment.
Black Lives Matter made us remember what Pride is all about. It's become a celebration, but it started out as a protest movement against civil injustice, and this year was a reminder of history and how, as marginalised groups, we need to support each other.
COME TOGETHER
The 2020 Rainbow Laces Premier League week of action is probably the most important one yet, and my sincere hope is that we all come out of this year and this situation with the COVID-19 pandemic a lot kinder, realising who we rely upon and who gives us support every day.
The NHS staff were wearing rainbow lanyards to show support for the LGBT staff and then it was seen as a symbol of the NHS and it has been co-opted during the pandemic to show the public's support for the NHS as a whole.
Everyone might not look or sound or act like us in the LGBT community, but do I hope, when we come out of this situation, people from all walks of life can come together a bit more.
Whoever attends these first games back with crowds will have the opportunity to mix with people they might not normally mix with and it's a chance for people who are a bit different to chat and find out more about each other.
If you would like to join Pride of Irons, we would love to meet you, so please visit us at prideofirons.com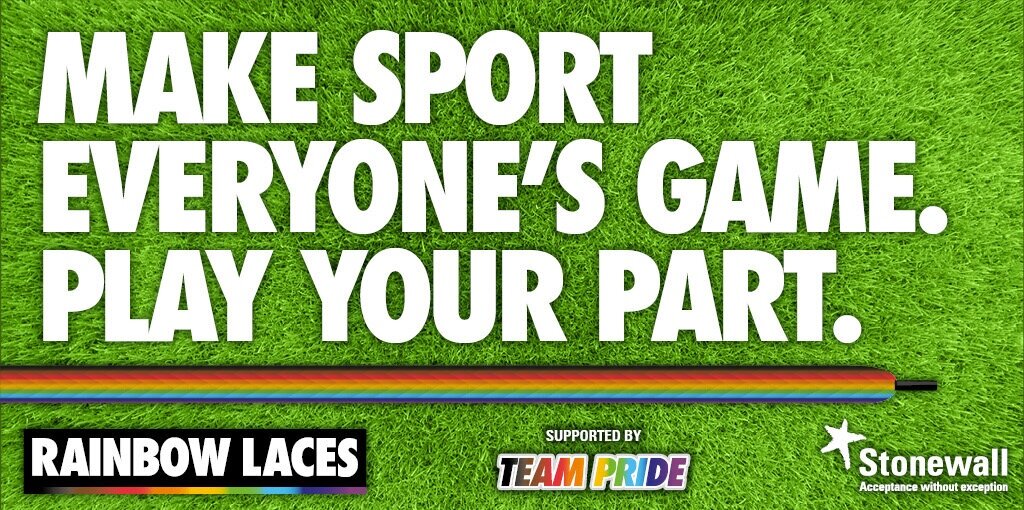 WHAT IS RAINBOW LACES?
The Premier League and its clubs have worked in partnership with the lesbian, gay, bi and trans (LGBT+) charity Stonewall since 2017, with the overall aim of increasing inclusivity in sport.
While the Premier League holds a week of action every season, the work to encourage LGBT+ acceptance across football continues all year round.
Education programmes such as Premier League Primary Stars and Premier League Kicks work with young people, as do club's individual Academies.
LGBT+ inclusion is also a key element of player care and support programmes, available for all team age groups across all 20 Premier League clubs.
This week, all clubs will show their support for Rainbow Laces at their home matches using Rainbow Laces ball plinths, handshake boards and substitutes' boards, digital screens and LED perimeter boards.
There will also be rainbow armbands for captains, rainbow laces and pin badges to let everyone present show their support. 
For more information about Rainbow Laces, click here.