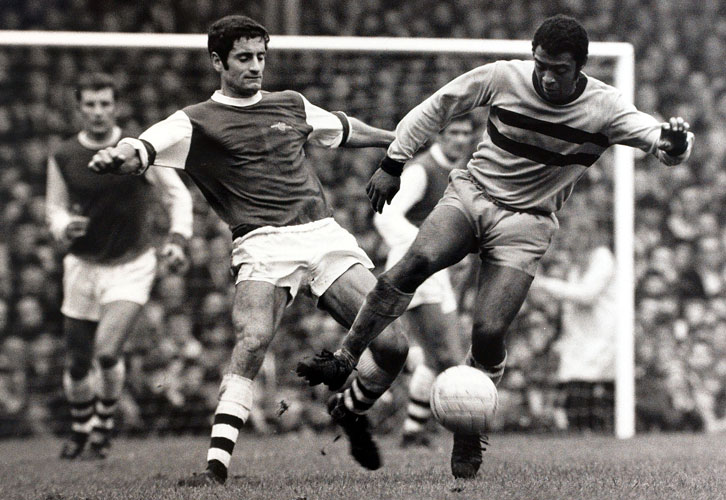 A hugely important figure in the history of West Ham United passed away on this day in 2002, aged just 57.
The late John Charles became the first black player to appear for the Hammers in the First Division when he debuted against Blackburn Rovers at the Boleyn Ground in May 1963.
With Ken Brown unavailable, Canning Town-born Charles played out of position at centre-half alongside Bobby Moore, while his other teammates on the day included Martin Peters, Ronnie Boyce, John Sissons and future manager John Lyall.
Three weeks later, Charles further wrote his name into Claret and Blue folklore by captaining the young Hammers to their inaugural FA Youth Cup success – a thrilling 6-5 come-from-behind victory over Liverpool.
The fans didn't ask if you were black or white; they asked if you were West Ham

John Charles
The son of a seaman from Grenada and an English mother, Charles played for West Ham, Essex and London Boys, reaching the English Schools Cup final with the former in 1960, before signing his first professional contract at the Boleyn Ground in April 1962.
The talented left-back came through the Academy of Football ranks alongside the likes of European Cup Winners' Cup winner Brian Dear and Dave Bickles, who debuted in the memorable 2-1 First Division victory at Liverpool in September 1963.
It would be during the 1965/66 season that Charles became a first-team regular under manager Ron Greenwood, making 36 appearances in all competitions, including seven as the Hammers reached the League Cup final – including his first senior goal in a fifth-round tie at Grimsby Town in November 1965 – and four in the club's run to the European Cup Winners' Cup semi-finals.
Charles remained Greenwood's first-choice left-back for most of the next three seasons before the emergence of a man with whom he shared a birthday, Frank Lampard Senior, and increasing injury problems saw him call time on his career in the early part of the 1969/70 season. He was just 26.
However, by then, Charles' place in West Ham history was already assured, paving the way for future black players to star in Claret and Blue, including his younger brother Clive and teammates Clyde Best and Ade Coker, all of whom spoke of their gratitude to him.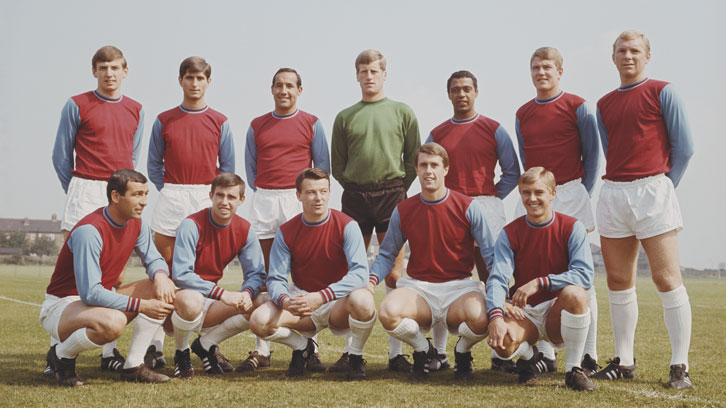 "I never remember any real racism, certainly not from other players at West Ham or our crowd," Charles recalled, prior to his tragically premature death from cancer. "Maybe some players respond to it too quickly and become a target when everyone knows it winds them up. If they'd just keep playing they would stop...
"The idea that West Ham fans are racist is rubbish! They didn't ask if you were black or white; they asked if you were West Ham."
Capped five times at youth level, Charles was also the first black player to represent England at any level, further cementing his position as a true pioneer not just for West Ham United, but for the entire country.
At his funeral, his former teammate and long-time friend Dear summed Charles' legacy up perfectly by saying: "Football is surely indebted to him as he undoubtedly paved the way for his black brothers who now enjoy the fame, riches and adulation, which he most certainly helped make possible."