Women
Matt Beard: Our West Ham players are the fittest I've ever seen them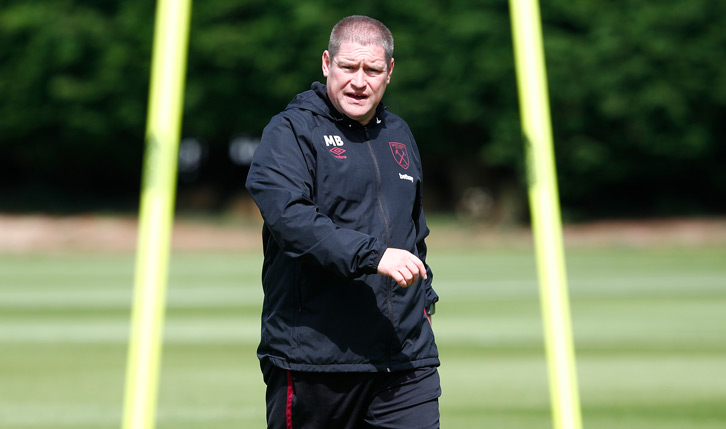 Three weeks into pre-season and Matt Beard could not be happier with what he has seen from his players so far. 
West Ham United women's team returned to work at their new training facility at Chadwell Heath at the start of July and, having worked intensely over the last few weeks, Beard says the squad is looking in good shape. 
The head coach is delighted with how his team have taken to the fitness scheduled, having returned from the lockdown period and individual programmes in good shape, as the team continues to work through the fundamentals of their play.
"I've been really pleased with what I've seen so far," Beard told whufc.com. "The players all came back fit and it's the fittest I have seen them during my time here, which is really positive. 
"We're slowly but surely getting through the fundamentals of our attacking and defending play. We're happy with where we are with that, because a lot of the work we were doing last year started to come together towards what ended up being the close of last season.
"It's only the new signings and the Academy girls that we have training with us that we need to tidy that up with. It's been a smoother pre-season for us on that front so far, and I'm happy with where we're at."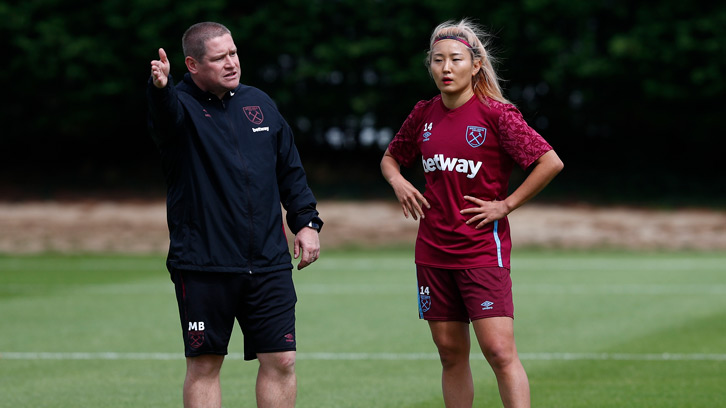 Five new signings have joined Beard's team in the off-season and the head coach says each of them have been taking to life in east London really well. 
Goalkeeper Mackenzie Arnold and full-back Maz Pacheco were followed by Czech international Katerina Svitkova, France international Hawa Cissoko and Swedish youngster Nor Mustafa, and Beard is delighted with what each has offered so far.
He continued: "All of the new players have been brilliant. Hawa is a great character who has settled in really well. Hawa has actually surprised me a bit because she's even better than we were anticipating, to be honest.
"Nor is a young, strong player and, while there are a couple of things we need to tidy up with her, those will come with time and more experience. I love Nor's personality and attitude. She wants to learn and absorb more information and is constantly asking questions.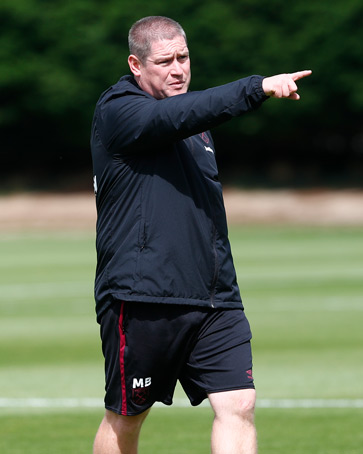 "Svitkova is such a fantastic player and will be a brilliant signing for us. We just need to give her a little bit of time to really settle in, but she is also still young and learning as well. I think Katerina will go to the very top, because she lives and breathes football. 
"Macca has settled in really well. She's a very vocal goalkeeper who is great at organising and has good distribution. She's settling into the rhythm here, as is Maz. Maz is another great, lively character. We just want to tweak one or two things with her but she's performing well in training. Everyone is doing really, really well."
With his new acquisitions, Beard noted that competition for places in the starting XI was higher than ever. With quality across the squad in his West Ham team, the battle for minutes has never been tougher.
"The whole project has been a process. We've now got a bit of consistency in the squad and we have a core group of real quality players. I feel the team has higher fitness levels now, which will enable us to do the things we need to do. I am excited to see what this group of players can do. 
"The most important thing is that no one in this squad is guaranteed a starting place; from the goalkeepers to the attackers and everyone in between. That shirt is earned, on merit, from performing in training and in games. 
"We've also got two or three youngsters working with us, from the Academy and the UEL dual careers pathway, that have really impressed me and haven't looked out of place in our senior group, so we're excited to see them keep developing and pushing to be included in matchday squads.
"Maisy, Mia, Angie and the two Wiktorias have been in with us and done really well during this process and I want to make sure we keep developing and producing them."
Having used their new, state-of-the-art base at Chadwell Heath over the last month, Beard and his team are relishing the facilities now available to them.
With the West Ham United Academy returning to training over the last couple of weeks, the women's head coach is looking forward to working closely with the Academy throughout the campaign.
Beard added: "The facilities at Chadwell Heath are excellent and everyone, from the players to each member of the staff, is really enjoying our first pre-season working here. 
"We have been working and collaborating with our friends and colleagues from the Academy to ensure that every team that uses Chadwell Heath as their base has the resources required to grow and thrive. I am looking forward to continuing working side-by-side with them in the season to come, and beyond."