Pablo Zabaleta is one of tens of millions of parents adapting to life during the global coronavirus (COVID-19) pandemic.
West Ham United's Argentinian right-back was given permission by the Club to return to his family home in the Spanish city of Barcelona, where his wife and two young children have been living since last summer.
There, they have spent the last six weeks living in almost total lockdown, with Zabaleta only leaving his apartment to visit buy food and maintaining his fitness by riding a spinning bike in his spare bedroom.
Spain's restrictions have been lifted slightly this weekend, meaning the No5 will be able to take his family out for one hour each day, but he knows there is still some time to go before life can return to anything resembling normality.
"It's very tough," Zabaleta confirmed. "This is something that we've never experienced before. It's very, very tough. Obviously, we cannot still do our routine. The players miss football a lot. Personally, I miss football a lot: going to the training ground, sitting for breakfast with the lads, training outside for the games, playing matches at the weekend, something that I have been doing for 16 or 17 years.
"Now we find ourselves staying at home 24 hours. We can only go out for 30 minutes' exercise or to the supermarket to buy food. You see all the streets fairly empty, everyone wearing masks. People are so scared about touching everything. Social distancing, where you have to stay two metres away from somebody waiting on the outside of the supermarket. It's a new life.
"This is something that we need to be strong and positive about. I think positivity is the main thing because we know we have to stay with these rules for probably a few months until maybe they find a vaccine and we can go back to our normal life, but at the minute we need to accept that we have to do this and stay positive with the family."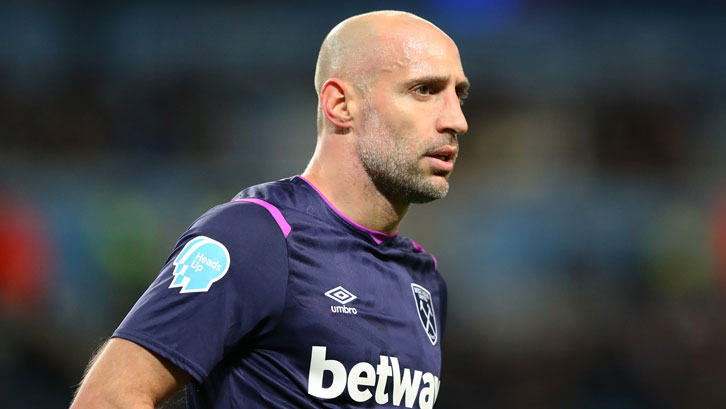 Complete lockdown
Zabaleta initially moved to Barcelona in 2005, when he joined Espanyol, going on to win the Copa Del Rey and reach the UEFA Cup final, and he plans to settle in the city when he retires at the end of this season.
The 35-year-old loves Spain, which has been hit harder than most countries with 224,000 cases and more than 23,000 deaths caused by coronavirus, and has seen the devastating effect of the disease first-hand.
"It's been hit very hard and in Spain has been complete lockdown," he confirmed. "My family's been here [in Barcelona] for this season for nine months, and obviously when this situation became very bad and my missus was only in the apartment with my two kids and she needed a little bit of help, that's why I spoke to the gaffer [David Moyes] and I asked permission to come to Spain to stay with them and be close to my family in this moment.
"Always, of course, in situations like this family always comes first, and the boss understood the situation and was very good on giving me permission to come and stay here.
"It's tough also because people have been in hospital. One of my neighbours has been for two weeks and last week he came back so hopefully now he's good, so in the end you see people and you also worry about your own family."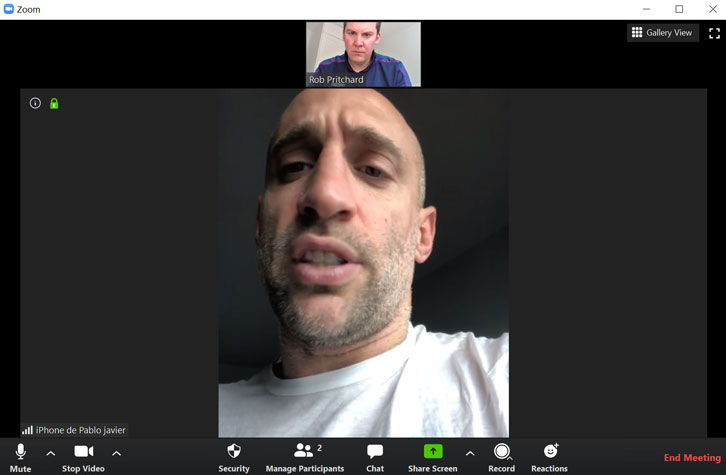 Nothing will be the same
Zabaleta is also worried for the welfare of his wider family back in Argentina, and that of his wife Christel, who are unable to visit, despite also living in Barcelona.
"I have family in Argentina – my Dad is nearly 70 and of course we all are worried about this virus because my Dad is in a situation where he had a car crash seven years ago, he's been in intensive care for maybe two months with pneumonia, so he knows and we all know that he has to stay away from people," the defender revealed.
"And the same with my parents-in-law. They are the only people that can probably help us with something [in Barcelona], but we cannot bring them into the apartment and we cannot go to see them with the kids, because of this, so this is what I'm saying."
Life, Zabaleta believes, will never be the same again.
"This is the moment to stay at home, to be responsible, and of course for us as players we need to wait for the government and Premier League to make their decision and see if we can come back soon to our normal routine," he said.
"Realistically, it's not going to be the same. The Premier League and all the countries I'm sure will try to restart the league, but nothing will be the same."
"Mentally it's very tough but as I say, all I'm trying to do is stay positive. For me, also because I was coming to the end of my career and it was my last season in England, and obviously I wanted to finish that season in a different way, playing in front of the fans, having those emotions and that adrenaline you always feel you need for the games.
"I know this but I will find myself maybe playing in front of empty stadiums with no fans and with different emotions, but that is something I cannot manage myself.
"Nobody expected this virus. It is the first time for many generations and it will change our style of life – that's it. I need to accept it."
Connecting with the kids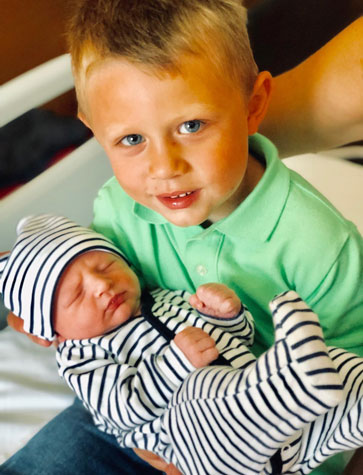 Zabaleta has been keeping in touch with his teammates via WhatsApp and Zoom calls, taking part in a group spinning session on Saturday morning.
He admits he is missing being part of the 'family' that is West Ham's first-team squad and backroom staff, but the enforced break has at least given the father-of-two the opportunity to spend time with his sons Asier and Julen.
When he is not home schooling via Zoom, Asier and his rock music-loving Dad have been jamming together!
"My son likes to play some guitar so sometimes we do it together because I can play some guitar – not very well, but at least to help them, some chords are fine!" Zabaleta smiled. "We play cards and Connect Four too!
"Julen is only ten months old, so I'm giving them the bottle, breakfast, some food, so it's good.
"Sometimes it's a bit stressful because the little one was awake at six o' clock this morning, but you have to enjoy it and at the end of the day, they are your sons and you have to give so much love to them."
Helping the healthcare workers
Zabaleta has always been a player concerned about the community in which he lives, and that has continued during the coronavirus pandemic.
The experienced defender is fully in support of the #PlayersTogether initiative, which will be jointly administered by West Ham captain Mark Noble and will donate funds to NHS Charities Together.
And, on a personal level, he has donated a substantial six-figure sum to the Hospital Santa Francisca Romana in his home city of Arrecifes in Argentina for the purchase of medical equipment.
"Of course, I think we need to set an example and everyone has to contribute to those moments, especially for the people of the NHS as those people are on the front line and they are saving the lives of other people," he confirmed.
"The mother of a friend of my son is working for the health service here in Spain and she's been close to my missus, so once a week on FaceTime and she said all they can see in Intensive Care is absolutely crazy.
"Psychologically it was very tough, so when you hear stuff like that from those people, and then they have to go back to their house and sleep in a different room, they cannot be in contact with their husbands, they need to take off all their clothes outside, they have to go in and have a shower before they see the kids… when you hear those things and you see people who are doing this every day, you see how lucky we are.
"The minimum thing we have to do now is just give them some help because they deserve it. They are heroes in this moment, they are heroes. As the players if we can give them some help, we are more than happy to do that so.
"Nobes, obviously being in charge of this, we had a phone call between all the players to hear from everyone, and we all agreed that we were more than happy to help the NHS and also we are helping in our countries also.
"I'm doing the same thing for my hometown because we have to share and I think everybody is so happy to see the NHS, the nurses, doctors, working so hard to save people's lives.
"I've been in contact with the director of the hospital of Arrecifes and I paid for ventilators and for some cardio stuff they needed for the hospital. Personally, I am glad to do this, and everybody is doing their best to help, especially the vulnerable people."