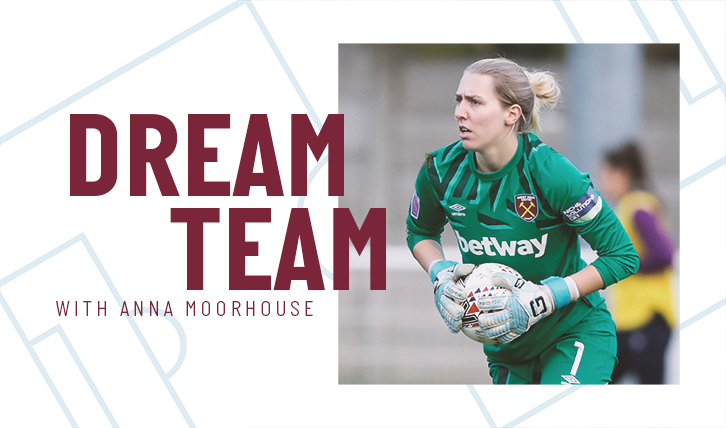 Anna Moorhouse offers up her best XI of former and current teammates and opponents…
GK: Rachel Brown 
I trained with Rachel when I was at Everton and she was an absolute legend to work with. She is a great person and a fantastic goalkeeper as well.
RB: Alex Scott
Alex was the complete professional in everything that she did and, no matter if she was playing well or perhaps having a more difficult day, she would give 100 per cent effort for the team. She was a born leader.
CB: Gilly Flaherty
Gilly is so calm on the ball. As a centre-back, you have to be a real leader and I think she is certainly that for us here. She's a fantastic player to be around.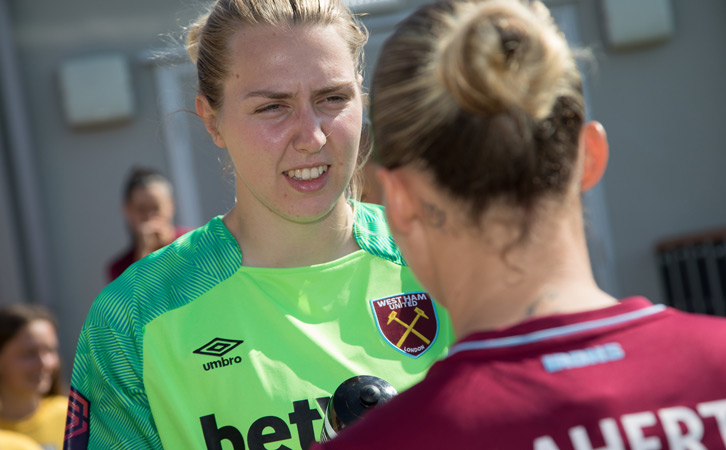 CB: Leah Williamson
I've gone with a younger player here, but Leah is very talented. Like Gilly, she is very calm on the ball. She's only 22 but she's already a natural leader who is really good on the ball and mature.
LB: Erin Simon 
I think Erin is like a Duracell bunny. She has so much energy and she will not stop running. She will keep going until she can't run anymore. She will play until she literally cannot walk.
CM: Kim Little 
I think this is going to be a complete Arsenal trio in midfield. Kim is the ultimate professional. I've never seen anyone more dedicated to the sport. She came back from ACL injury in just seven months as well. 
CM: Jordan Nobbs
Once again, she is a real professional. She might be injured for a week but then she will be straight back in the team. She's just a lovely person as well.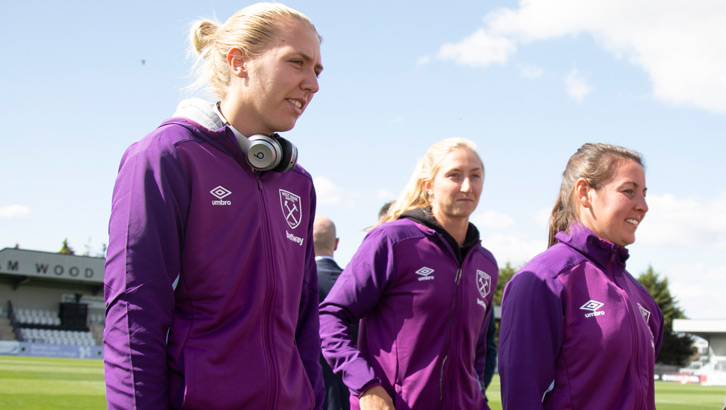 CM: Daniëlle van de Donk
Danielle can move the ball so quickly. She has such talented feet, they're unbelievable. I've seen her humiliate defenders three times over before moving the ball on. She's incredible. 
RF: Leanne Kiernan
Leanne is unbelievably fast. You'll see defenders think that they're catching up with her, but then she takes it to another gear and is away. It's easy for her and I love having her in our team.
LF: Ellen White
Ellen is one of those players that you hate to play against and would love to have in your team. She will chase down anything – every ball. It's so annoying to place against. And she's a great finisher too.
ST: Jane Ross
Rossy's finishing is out of this world. She is such a good striker and makes it look so easy. I would bet any amount of money on Jane finishing any chance.