West Ham United are delighted to confirm the appointment of Aidan Boxall as the new women's team general manager.
 
Boxall makes the move to the Barclays FA Women's Super League side having most recently served as the deputy group curriculum director for sport with New City College.
 
"I'm delighted to join West Ham United as the women's general manager," Boxall told whufc.com. "This is an unbelievable opportunity to join a Club that has recently turned professional and help to further build an infrastructure to take this Club to where we want to be."
 
In undertaking the role, Boxall takes over from Russ Fraser, who has departed the Hammers after 18 months as general manager. Fraser moved to the Irons in November 2018 and helped the side establish themselves in the Barclays FA WSL and reach the Women's FA Cup final at Wembley Stadium last season.
This is an unbelievable opportunity to join a Club that has recently turned professional and help to further build an infrastructure to take this club to where we want to be.

Aidan Boxall
 
Managing Director Jack Sullivan has thanked Fraser for his efforts and is looking forward to working with Boxall as the Hammers continue their journey in the Barclays FA WSL.
 
Sullivan said: "I would like to take the opportunity to thank Russ for his hard work and commitment during his time with West Ham. His knowledge and understanding of the league was important in our successes on and off the pitch over the last 18 months.
 
"I would also like to warmly welcome Aidan to the women's team as the side's new general manager. In bringing Aidan on board, we have appointed an experienced and driven individual with a proven track record in executive roles and a passion to grow and develop the women's game. I look forward to working with him in the seasons to come."
 
Having coached football internationally, in a number of professional environments before moving into teaching sport in further education, Boxall is eager to help West Ham United women's team develop an Academy structure that will see future players regularly graduating from the Club's pyramid system.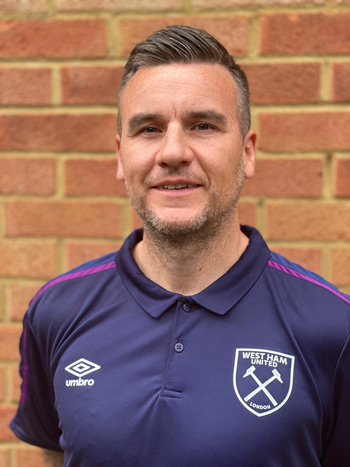 He continued: "Jack and I are taking a bit of time to assess where we are currently and to figure out where we want to be in three to five years' time. The big thing that we are both passionate about is seeing the development of young players from our female pathway and players from our local community playing in the West Ham United women's first team.
Boxall has also previously worked with head coach Matt Beard and is looking forward to linking up with him once again at West Ham.  
"I've known Matt for a long time and it's a good opportunity to work with him again. It was obviously part of what attracted me to the role, initially, and I know that Matt is a coach that wants to build a team and he loves to give young players opportunities.   
"In terms of what we want to do, in that regard, I believe we've got the perfect coach here to take this team forward. We all want the club to grow and, in time, challenge in the higher echelons of the Barclays FA WSL with these players."  
The ongoing global situation, caused by coronavirus (COVID-19), means that all professional football has been indefinitely suspended, and Boxall is taking the opportunity to take stock of the team's current standing.  
The new general manager is optimistic that West Ham United women's team can continue to grow and develop when football returns to normal.  
He added. "I want to take the opportunity in the short-term to assess where this club and team is. I don't want to make any changes in the short-term and when football comes back – hopefully sooner rather than later – we can get this season completed while we prepare for next season and our long term future.   
"I want to get to really know the Club, the staff, the players and everyone involved so we can all work together to push towards our collective goals."