Women
West Ham United star Alisha Lehman supports FIFA #BeActive campaign
West Ham United women's star Alisha Lehmann has joined forces with Chelsea Women forward and fellow Switzerland international Ramona Bachmann to support the #BeActive campaign.
Organised by the United Nations (UN) and World Health Organisation (WHO) and supported by FIFA, #BeActive encourages people of all ages to be healthy and exercise at home during the coronavirus (COVID-19) pandemic.
Lehmann and Bachmann's shared video message, which you can watch on this page, says: "At this time, even rivals need to stick together. We have to keep our distance, but we do not lose our focus.
"We can solidarity by being active and active means following the guidelines from the World Health Organisation and active means to play your part every day.
"We see our differences, but if we stick together we are stronger. Be active today. Remain positive. Remain strong. Let's go!"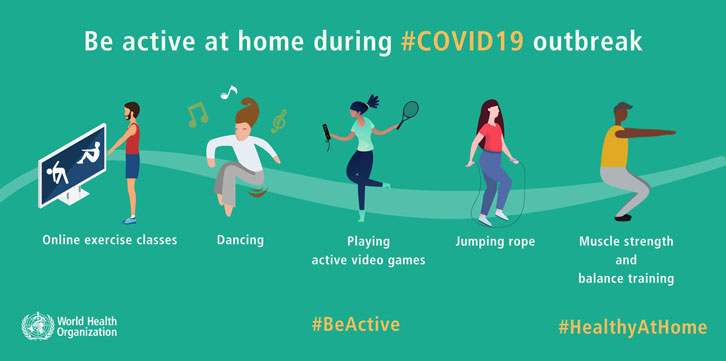 WHO recommends all healthy adults do at least 30 minutes a day of physical activity and children at least 60 minutes per day. As part of this, #BeActive and remain #HealthyAtHome include the following suggestions along with any other form of recreation to stay healthy at home:
Taking online exercise classes
Dancing
Playing active video games
Jumping rope
Practising muscle strength and balance training
UN Secretary General Antonio Guterres said: "FIFA has asked the football community, from member associations and clubs, to players and fans, to show their support, to put their rivalries aside and to show a new solidarity so we can overcome the coronavirus. This is an important lesson not only for today, but for every day."
FIFA President Gianni Infantino said: "More than ever, especially now, one thing must be clear to everyone, health comes first. FIFA is delighted to support both the United Nations and the World Health Organisation in amplifying the #BeActive campaign, and we are encouraged that the football community is also playing an active role in ensuring the message understood globally. For the first time ever, we are all on the same team and together, with team spirit and positive energy, we will win."
WHO Director-General Dr Tedros Adhanom Ghebreyesus said: "WHO is proud to collaborate as part of the UN family with FIFA and football lovers worldwide to promote the importance of being active for both physical and mental health. The #BeActive campaign supports WHO's drive to help people be healthy at home."