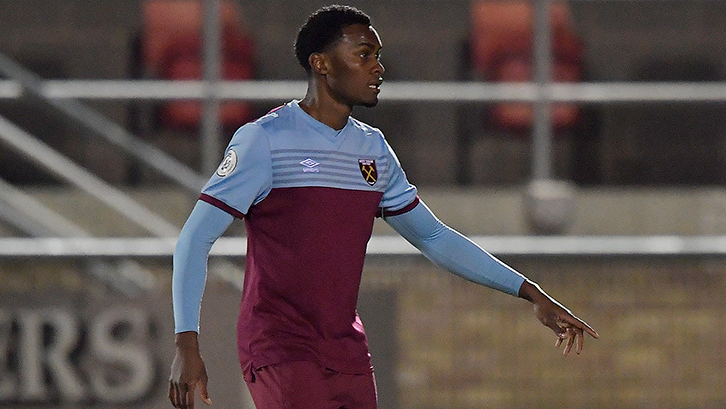 When it comes to winning football matches, little matters more than collective endeavour.
Such is the view of West Ham United U23s captain Olatunji Akinola, who has witnessed in the dressing room how sheer intensity have helped empower him and his team-mates to outstanding results.
Prior to the suspension of the season due to the COVID-19 outbreak, the Hammers' development squad had gone 18 league games unbeaten – enjoying 14 wins in that time – to sit top of Premier League 2 Division 2.
Speaking in previously unseen footage from our Academy of Football video series – the third episode of which centres around U23s skipper Akinola and his match-day preparations – such results stem from the squad's collective attitude and, in turn, from management itself.
 
In terms of our analysis, I can say all the boys have been giving their maximum effort and, in terms of results, it's been showing on the pitch

Olatunji Akinola

"I think it's just hard work," Akinola answered, when asked to identify the secret to the U23s' success. 
"Maybe it's a bit of a cliché, but when you run hard and work, day-in, day-out, in the gym and on the pitch, it shows. In terms of our analysis, I can say all the boys have been giving their maximum effort and, in terms of results, it's been showing on the pitch.
"I think since [U23s Lead Coach] Dmitri [Halajko] came in at the start of the season, that's something he's demanded: that work-rate, to always be pressing high, doing everything we can to win the ball back – and then when we win the ball back, to show our quality on it, which we've done. 
"It's how we like to be every day, and it gets the most out of everyone, because if I'm working hard, my team-mate next to me is motivated to work hard, and that passes on to everyone else."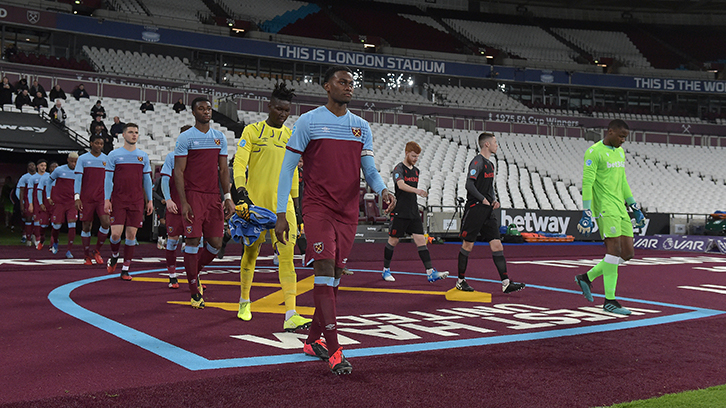 The U23s captain has made five appearances so far this season, sporting the armband on four occasions, after battling back from a year beset by injury problems.
The 21-year-old put in an assured showing on his first game back in January, helping the U23s to a clean sheet in a 2-0 win over title rivals Manchester United U23s.
That the crunch match fell a year and a day after Akinola had sustained a serious injury while clearing the ball off the line was only testament to the centre-back's determination to come back a stronger individual.
"It was tough for me at first because it's the first big injury I've had in my career," he revealed. 
"I just tried to set myself goals and targets along the way, so that motivated me to get to the next stage, and when you do that, the months go by quicker.
"At the start of this season, watching the boys do well motivated me a bit more because I wanted to be a part of it and contribute to the success they were bringing to the table. I think it's hard at first but once you adapt to the situation, it's not as bad."
Although the U23s have yet to taste defeat too often this campaign – all three of their defeats have fallen in domestic cup competitions – Akinola has come to recognise them as opportunities in his team's development.
"After every game we have a post-match session where we watch the videos back of the game we've just played," he explained. "We'll look at what we've done well and not so well and then, two or three days before the next game, we'll watch the clips of our opponents to show us the areas we can exploit.
"It gets better with age. You start to realise that you're not going to have a perfect game all the time and you're going to improve from that. That's what the coaches are there for: to help you learn from your mistakes. 
"Once you accept that, it's about not beating yourself up with mistakes, it's just learning from them. That's why, for me, it's not too hard to forget about mistakes, and I can hopefully learn from them in the future."
You can watch the first three episodes of The Academy of Football here!