It is exactly 40 years since West Ham United reached their third FA Cup final with a dramatic extra-time win over Everton.
The clubs' semi-final replay looked to be heading for a second replay after Bob Latchford cancelled out Alan Devonshire's outstanding individual opener with just four minutes remaining.
However, with time running out at Elland Road, full-back Frank Lampard flung himself though the air to head David Cross's knockdown into the bottom corner and the Hammers to Wembley.
Devonshire, who had conceded a penalty in the original tie at Villa Park four days earlier, retains fond memories of an unforgettable night in Leeds.
Forty years on, people still come up and say 'I was there at Elland Road that night you scored that goal'

Alan Devonshire
"We were the only second-tier team left in the 1979/80 FA Cup, so everyone wanted to play us in the semi-finals, but we were a good team and didn't have any fear when we met Everton at Villa Park," said the winger.
"I'd never given a penalty away in my entire career, but the referee reckoned I'd pushed Andy King and Brian Kidd scored from the spot. Thankfully, Stuart Pearson equalised and, going to Elland Road for Wednesday's replay, we already felt aggrieved."
Devonshire, wearing West Ham's iconic No6 shirt, took that aggravation out on Gordon Lee's Toffees, picking up the ball wide on the left four minutes into extra-time, playing a one-two with Pearson and riding a challenge from Billy Wright before calmly slotting the ball past goalkeeper Martin Hodge.
"I could run and run and my man-marker, John Gidman, didn't get anywhere near me all night," the moustachioed wideman recalled. "It had ended goalless after 90 minutes but four minutes into extra-time, I went on another dash down the left before cutting in and playing a one-two with Stuart Pearson. A defender tried to slide me but keeping my balance, I bent the ball into the net. A quality goal and the most important of the 32 that I scored in my 447 games for West Ham."
'I said he looked the most likely. It really was a lovely goal!' purred BBC commentator Barry Davies, and he was right.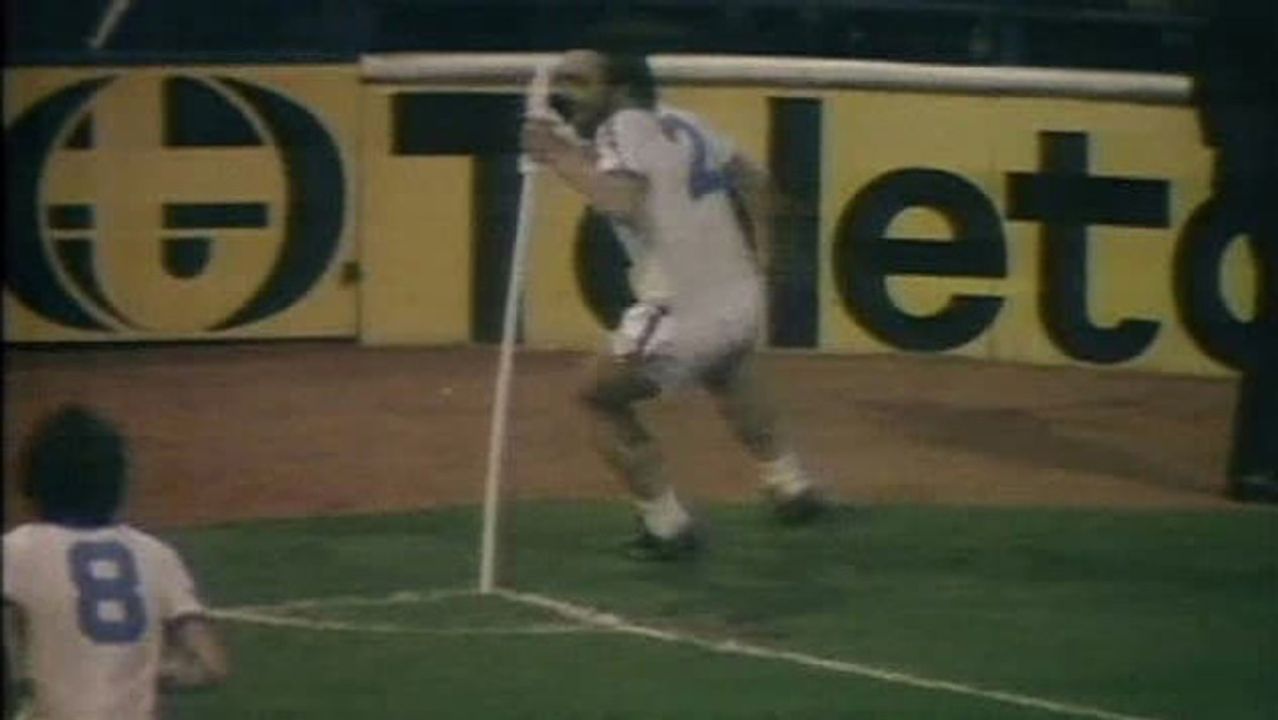 West Ham's hopes looked to have been dashed when England centre forward Latchford levelled late on, but Lampard had other ideas.
After diving to head home via the inside of Hodge's post, Lampard ran to the corner flag and embarked on a jig that is now part of Hammers folklore.
Again, Devonshire's memories of those moments bring a smile to his face, four decades on.
"Although Bob Latchford equalised, Frank Lampard famously sent us to Wembley with his unforgettable 118th-minute diving header," he confirmed.
"What a night! Forty years on, people still come up and say 'I was there at Elland Road that night you scored that goal'."
Devonshire, of course, went on to play a starring role as John Lyall's side shocked another First Division opponent, Arsenal, in the final at Wembley the following month.