Interviews
Josh Ewens: West Ham United's first-team fitness coach on working in COVID-19 lockdown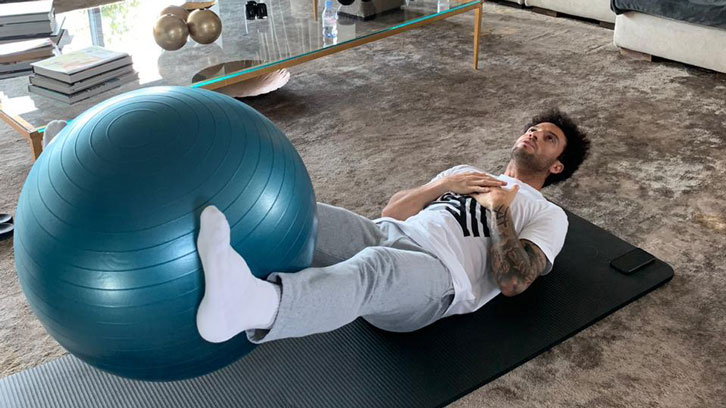 As circumstances continuously change with ever-evolving implications of the COVID-19 outbreak, first-team fitness coach Josh Ewens takes us through the challenge of keeping the West Ham United squad in prime condition...
Certainly, there have been a lot of challenges in my role since the Arsenal game last month!
In the very early days, when it first became clear that we couldn't train as we usually would, we went through a period of time where we trained at distance. 
We did non-contact work, staying compliant with the government's social distancing rule of keeping two metres apart. Players went straight from their cars onto the pitch. It wasn't football training as you'd normally see it, but there was training with the ball. 
Then, as the Government guidelines changed further, we took the lead from our medical team and the Premier League's doctors. It was clear that players would need to work individually, from home, which obviously is a whole other ball game.
First things first, our challenge was kitting the players out with everything they would need to keep strong and fit for the foreseeable future, and for an unspecified amount of time.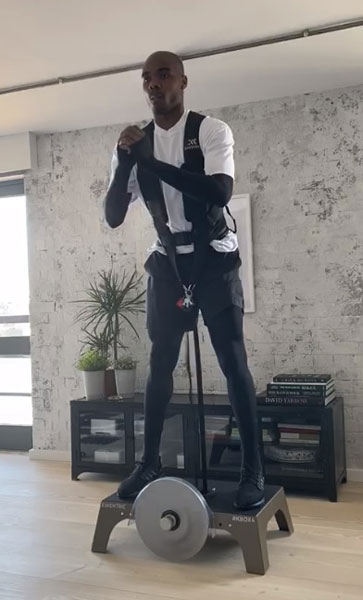 We had to make sure the players had everything they needed, and to be prepared for Government rules and guidelines to potentially change again from what they currently are, which allows one bout of exercise outside every day.
We did this by both distributing equipment from the training ground, which was deep cleaned thoroughly, and getting new equipment. The groundstaff were fantastic in helping with this. 
Everything from dumbbells to kettlebells, barbells and spin bikes to treadmills – everything was distributed to players. We've also provided them with cones and balls, so they can at least get a little touch of the ball and keep their technique up at home.
The next challenge was obviously giving them appropriate work to do. Myself and the rest of the Sports Science and Medical teams have worked hard to make sure that every player has an individual running conditioning programme and an individual strength programme which gets communicated to them on a daily basis. 
The players are spoken to every day to chat about the programmes and see how they're getting on. That's obviously been a challenge with 25 of them, but one that the department have relished.
We've also been using an App that we've developed to track players' training loads and look at their distances, speeds, reps, durations – even the locations as to where they've been doing their exercise. Our training analyst, Adam Crossley, can collate all of that and adjust their individual programmes accordingly so, as much as possible, it's been business as usual in terms of the provision physically.
From the nutritional and health side of things, our performance nutritionist Matt Jones has been fantastic in finding a load of different companies to provide the lads with deliveries. 
For most of them that'll be a weekly delivery – fresh fruit, vegetables, and meat – to the specifications of what they need according to our performance nutritionist. The companies we work with have also been fantastic in making sure that we can get deliveries of all of the performance supplements they might need at this time.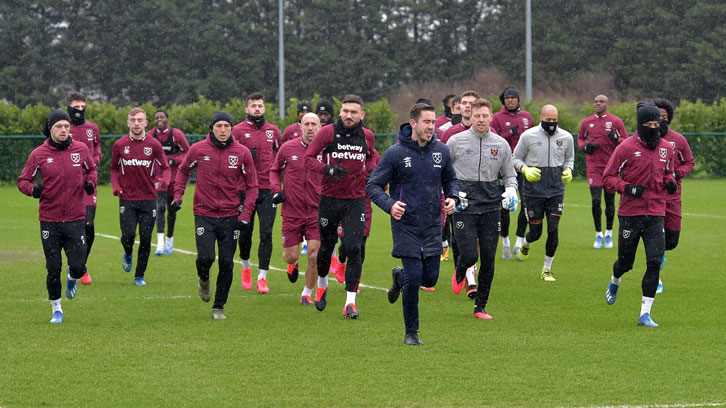 We've also had our performance nutritionist spending a lot of time speaking to players remotely, while also helping them to prepare the food they need to. Some people aren't isolating with their partners or people who might help them cook, so that's been a challenge in itself, but the nutritional side of things has been extensive and has worked really well.
The other challenge that we've faced, as I'm sure everyone has, is psychological. It's very difficult for many people all over society, and that's the same with the lads: some are on their own in isolation, from different countries, with families in different countries, and some players have young families at home with them all day now.
When we feel we need to, we hold team online sessions where we can see each other and keep that team spirit up, as well as using the players' WhatsApp group to keep a bit of banter flowing around too. They've been great.
Regular communication from my department, the Manager and the coaching staff, has been helpful, just making sure that everyone's got what they need, are in a good place and can keep a little bit of freshness to what they're doing.
From my point of view, by changing up the type of work the players do, it's important to try and keep things fresh and find as many different ways as possible to get the same outcome: that they're as ready and as fit as they can be going back into the remainder of the season, whenever that is.
The lads have been absolutely outstanding. They're extremely motivated to work. They know there's a lot more work to be done this season, and they're looking forward to being back, ready, and fit to finish the season strong.