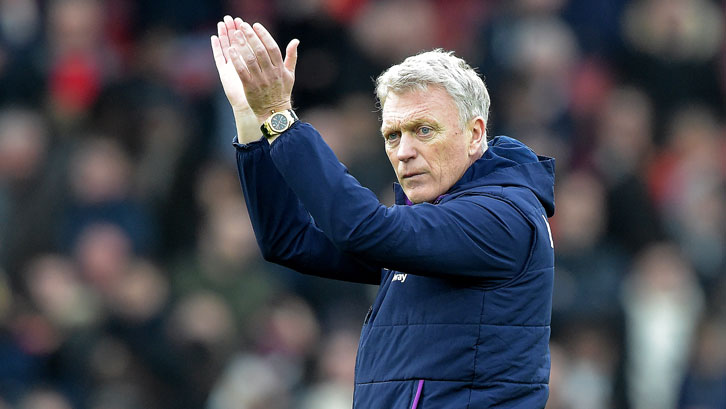 David Moyes has revealed the unique challenges of managing a Premier League football team during the coronavirus (COVID-19) pandemic.
The manager, his backroom staff and players are all following Government guidelines to stay at home, protect the NHS and save lives, with competitive football suspended until it is 'safe and appropriate' to return.
Speaking to Premier League broadcast partners beIN Sports via a video call from his home, Moyes also discussed vision for a 'young, energetic and athletic' West Ham United team of the future in an insightful interview.
How did you find things when you returned to West Ham United, 18 months after your first spell in charge had ended?
"I found they had a better group of players, a stronger quality group of players. They had invested in a lot of different areas and I did feel that they had some quality players. Unfortunately, the results hadn't gone well for the previous manager and that gave me the opportunity to get back in. I settled very quickly, we won my first game back [against Bournemouth] which made things a lot easier and also knowing so many of the players gave me a good chance as well."
What is your vision for the future?
"I feel that I want to build a young, energetic team and I think we have just started that. We have just started trying to do that with the signings we brought in January to freshen it up to give us much more youthfulness and athleticism and that's what we are trying to do at the moment."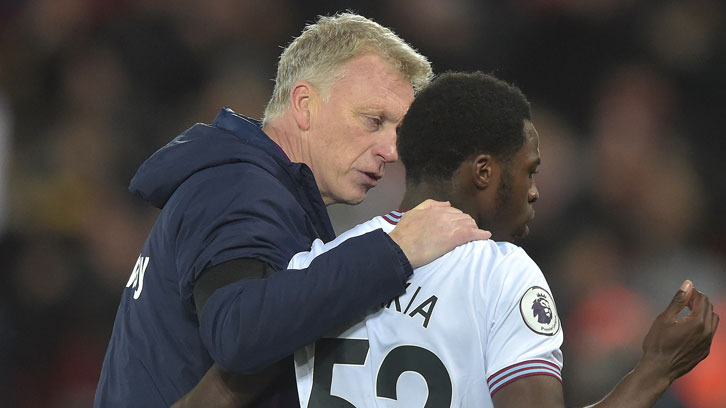 How are you, your staff and your players able to work during the coronavirus pandemic?
"I'd love to say it was full-on, but we are doing all the things [we can do within Government guidelines]. We're doing recruitment, the players have all got programmes, and to be fair, from the information I'm getting from our club, and I'm speaking to people at other clubs and other managers, I think all the players are doing really well to keep themselves in a good condition because they know that any time they could get the call to say 'We're back'. Because there's nowhere for them to go, it's not holiday time for the players. I think most of them are quite glad to get out the house and do their hour's exercise every day."
What's been the biggest shift in your role as a manager during the restrictions?
"I think the biggest shift as a manager now is in communication. I think communication with players now is vital. I think I've been in touch with them regularly myself while we've been off in this period. I think the players are after a more human touch in some ways. I think in years gone by, my era [as a player], you might have spoken to them every now and then, but you wouldn't have had too much going on with them. I think now the players are looking for a lot more commitment from the manager to hear how things are going, what's happening and, at the moment, we have very little news for the players which is disappointing because we can't give them any updates to say when we're going to start back to training at the moment. You're trying to just check that their families and the players themselves are keeping well, they're keeping this work up, and just generally being in touch with them."
You have an experienced backroom team behind you, with Alan Irvine, Paul Nevin, Kevin Nolan and Xavi Valero. What, in particular, does Kevin bring to your staff?
"I felt that [he would work well with the young players] and I also felt that Kevin's knowledge of West Ham and the situation we were in would help, and I think there is something now where having a younger member of staff would help. You've always wanted to have younger members of staff because hopefully they can join in a bit of training if needed or they can help in different ways, but also they have a bit of a closer relationship at times with players and can be a good buffer between you and the actual squad itself."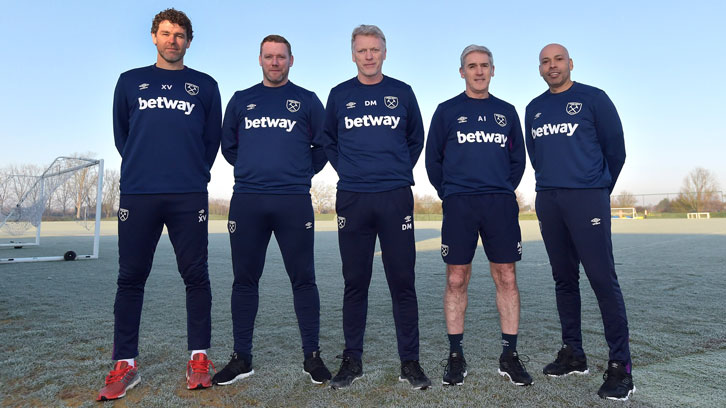 How much work do you delegate to your coaches?
"Overall going back to West Ham it was a little bit like the last situation, I think the league position we were in was really difficult. We started in the bottom three. We're only just out [of the relegation zone] at the moment. I think when that's the case I think the players need to hear the manager's voice. The players need to get the manager's eyes, ears, I think they need to know exactly what he wants, but as often as I possibly can I like to delegate. I've got a really good coach in Alan Irvine. I've got Kevin and Paul Nevin at the moment who are helping me and when we can we'll try and make sure they get opportunities to do some coaching, but ultimately getting results is the big thing and that's where I feel I have to take responsibility for that."
Are you a better coach now then during your early years at Preston North End and Everton?
"I believe so because of experience more than anything. I believe when you've got over 900 games under your belt, the majority of them in the Premier League, it gives you the experience of working at that level and with the different players, but I've got to say every club I've been at has been great… I think that's why now, when you get to this sort of stage and this level, you're in a better position to manage, and I do think the day-to-day dealing with players is more important. I think your coaching changes; your coaching has to change with modern footballers. Now centre-halves can take the ball just outside the six-yard box. The different way we play now, the high pressing… it does make you question all the different coaching you've done over the years and you have to continually update it, and it's something I like doing and it's something I do to make sure I continue to improve."