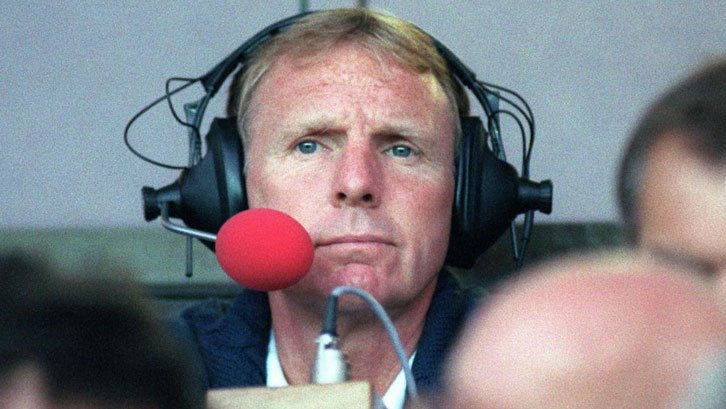 Following his peerless football career as a player and a short spell in management, the great Bobby Moore turned his talents to broadcasting.
Always immaculately turned out, Moore's film-star looks made him a natural in front of the camera, while his reading of the game was as good in the studio and commentary box as it was on the pitch.
The West Ham United and England legend, who was born on this day 79 years ago, joined London radio station Capital Gold in 1990, teaming up with Jonathan Pearce.
The pair formed a superb partnership on and off air, traveling all over the country, and to the FIFA World Cup in Italy, to provide insightful, entertaining commentary.
Sadly, Moore fell ill, but despite requiring emergency surgery for colon cancer in 1991 and publicly announcing he was suffering from bowel and liver caner on Valentine's Day 1993, the great man continued to work.
On 17 February 1993, he joined Pearce at Wembley Stadium for England's 1994 World Cup qualifier with San Marino. It would be his final public appearance and a week later, on 24 February, he died at the age of just 51.
Pearce and fellow commentating legend John Motson spoke to talkSPORT on Good Friday, sharing their very personal memories of a man they dearly miss, nearly three decades on from his passing.
The BBC commentator explained how Moore had come to join him in the commentary box, and also shared stories of his old friend's generosity.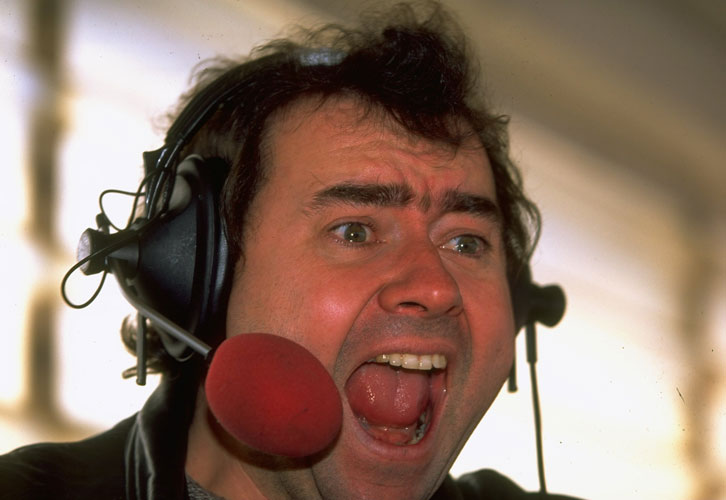 "Bobby was working for the Sunday Sport newspaper on a weekly basis and a lad used to work with him there called Steve Lillis and he knew a bloke called Mick Lowes, who was the best commentator I worked with in my life," he explained. "Mick contacted Bobby and Bobby came in and loved everything about what we were doing.
"We had such fun. We laughed. We worked our socks off but we laughed all the time. We had such a good time.
"Bobby came and there were only so many seats at the [Capital Radio] table at the Sony Awards one year. Bobby thought it was not really good enough, so he paid for the whole sports team to have an evening out and that was typical of him.
"On another occasion, we were in the European Championship finals in Sweden in 1992. A lad called Julian Waters was with me as a reporter and he wanted to see the tournament all the way through. When England went out [in the group stage], Capital said they didn't have the budget and Julian would have to come home. Julian was heartbroken, but Bobby pulled me to one side and said, as long as he didn't know about it, he would fund Julian's wages and expenses to stay for the remainder of the tournament.
"Bobby was incredibly kind. His football knowledge was astounding. He would walk into a room and heads would turn. He inspired people. He was a great gentleman who would treat princes and paupers alike. He was a lovely man."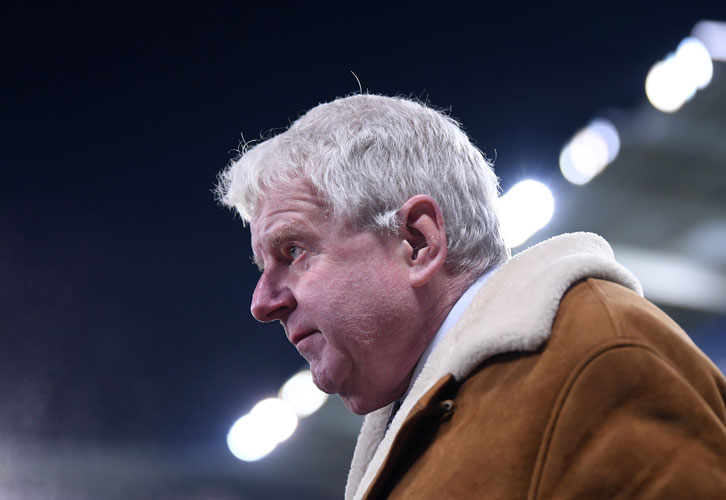 Motson, who was working as a local newspaper reporter when Moore led England to World Cup glory in 1966, had huge respect for the iconic No6 as a player and captain.
"He was immaculate," he confirmed. "Bobby could play it out from the back and while they used to say he wasn't a great tackler or header of the ball but, frankly, he didn't need to be.
"Those vivid pictures came back from the 1970 World Cup when he played so well against Brazil and then swapped shirts with Pele at the end.
"He was a master in defence. Think of the coolness of the man in the 1966 World Cup final when England were winning 3-2 and everyone was waiting for the final whistle, and Bobby just calmly brought the ball down in his own penalty area, looked up and pinged that ball through to Geoff Hurst, who went through to make it 4-2. Bobby could do that. He was almost nerveless on the pitch.
"All those years at West Ham, he was a leader in every sense of the word."
Bobby could play it out from the back and while they used to say he wasn't a great tackler or header of the ball but, frankly, he didn't need to be

John Motson
Motson, who commentated on the end of Moore's career, recalled his first meeting with Moore fondly.
"The first time I really met Bobby Moore face-to-face was when I'd done my first midweek commentary for the BBC programme Sportsnight and it was an Anglo-Scottish Cup final between Middlesbrough and Fulham at Ayresome Park on one of the coldest nights I remember!" he remembered.
"I was wandering around outside afterwards and the Fulham dressing room door opened and the person standing there was Bobby Moore and he said 'You look freezing. You'd better come inside!'. It was a very nice gesture by a very kind man.
"By then, of course, Bobby had moved from West Ham to Fulham and he was so humble in everything he did and said and I'll never forget that evening because he looked after me, really."
Motson went to reveal he had once shared a pitch with Moore, at Wembley Stadium no less!
"It was the Sherpa Van Trophy at the time and one of our broadcasters got a team together to play 15 minutes each way at Wembley before the main event and Bobby Moore got a team up against us," he continued.
"Two things I remember. One, Bobby came into the dressing room with a pile of kit in his hands and very solemnly handed out the kit to every single player, as if he was the kit manager, which was another example of his humility.
"Secondly, I was replaced at half-time and Bobby had volunteered to be replaced and he came alongside me and so I can say I walked off the Wembley pitch where he had lifted the World Cup side by side with him! Those are nice memories."
On a more serious note, Motson feels he owes his life to the Bobby Moore Fund for Cancer Research UK, the charity set up by Moore's widow Stephanie following his death.
"If it hadn't been for Bobby Moore and his widow Stephanie, I wouldn't be talking to you today, because as you know Bobby died of bowel cancer and Stephanie has raised millions for that fund," he said.
"I got bowel cancer six years ago and Stephanie got me in with a doctor in Harley Street and I had two operations which, thank goodness, were successful.
"Of course, treatment had moved on a lot since Bobby died and I was in the hands of people at The London Clinic and I managed to pull through."