Women
Julia Simic names her Women's World XI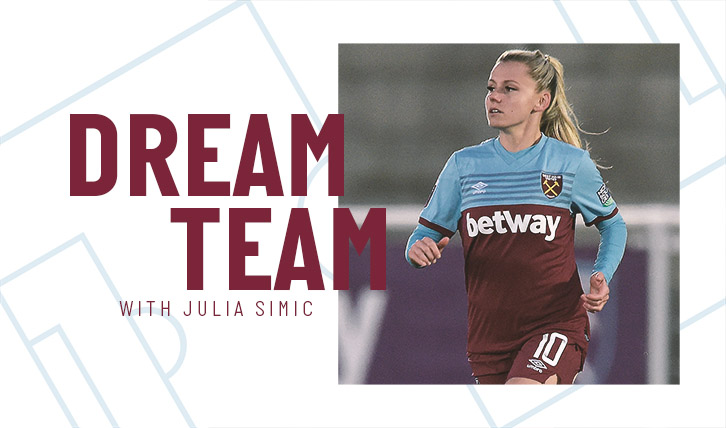 With multiple trophies and international caps, West Ham United midfield magician Julia Simic names her best-ever XI of teammates and opponents…
GK: Almuth Schult 
Almuth is a very brave and confident goalkeeper. I played with her at Wolfsburg and she's not scared. Yes, she might make mistakes, as every goalkeeper does occasionally, but she sticks to her principles and keeps playing her way.
CB: Wendie Renard
Wendie is, without a doubt, one of the hardest players I've come up against. She's so hard and very quick. I've played against her a lot and she has always been a tough opponent.
CB: Nilla Fischer
Nilla is so calm on the ball and a proper centre-back. She will also dribble with the ball, and I've not met many centre-backs who are comfortable doing that. She is one of the best defenders I've played with.
CB: Katharina Baunach
Katha and I are the same age and have played together since we were teenagers. We've been in a lot of different teams together and it's fun to be in the same team together again at West Ham.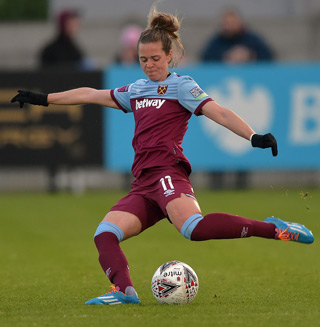 RM: Pauline Bremer
Pauline plays for Manchester City now and she has such a drive to get forward and help her team. When she has the ball, she looks to the offensive as well as being a good defender too.
CM: Dzsenifer Marozsán
Marozsan is one of the best players I've played with, period. Tactically, she's quicker than everyone else. She sees things that others don't see and she plays some incredible passes. Her reading of the game is a different level.
CM: Shirley Cruz
I remember coming off the pitch once after a game against Shirley Cruz and I didn't know my left from my right. It was against PSG and she scored two unbelievable goals against us. She was one step ahead of everyone else.
LM: Caroline Hansen
Although she is right-footed, she would play on the left for Wolfsburg and it was a huge strength for us. She would cut in and score goals. She had such an unbelievable shot and technique.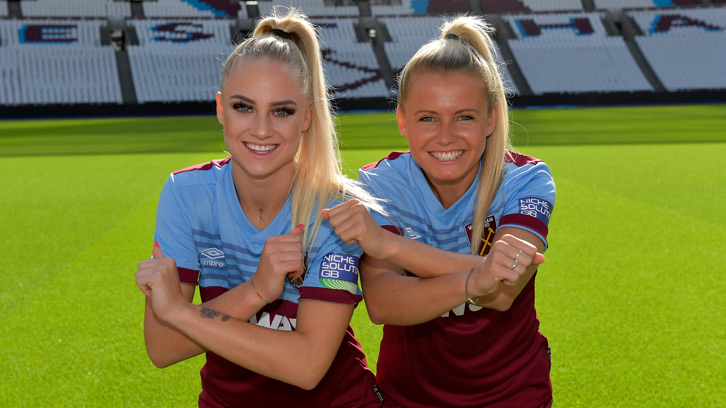 RW: Alisha Lehmann
Alisha has so much potential. In the last year, she has improved so much, and she won a lot of games for us too. She has developed into a really important player for our team here.
ST: Pernille Harder
Pernille has been such an important player for Denmark and has a really good goalscoring record for Wolfsburg too. She's a brilliant forward.
LW: Ewa Pajor
Ewa is a really quick and clinical striker who has been really good for Wolfsburg since she joined the side. I was so impressed with her during the time we had together in Germany and she's still only 23!